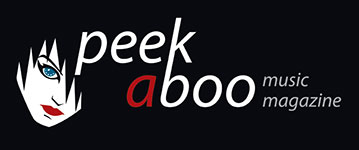 like this article review
---
STEFAN SCHAFER (PRAGER HANDGRIFF)
Ten Albums That Changed My Life
Article
16/08/2015, Didier BECU
---
From 1990 (that's 25 years ago!) Stefan Schäfer has been creating EBM with his band Prager Handgriff, that changed the world. His band will be featured on the Dark X-mas Show in Waregem on the 26th December. We asked Stefan which 10 albums changed his life…
1. Depeche Mode – Speak & Spell
My first Album ever. My mother bought it for me after a painful operation when I was a child. Not the best DM album of course, but maybe my intro in electronic music.
2. Simple Minds – New Gold Dream
This record from 1982 is one of the best produced albums ever. This was how pop music should sound in the Eighties, and one of the first records I bought with my own money. I also loved the older albums of Simple Minds from their more new wave phase, but this one is epic!
3. Joy Division – Still
This compilation of a great band, influenced me very much. It contains a lot of tracks Volker and me played in our first band "большой голод" or "bol'shoy golod" (big hunger) at school, for example "Means to an End" and "walk the Line". Still love those. Their music, and later the music of New Order, accompanied me my whole life in lovely, but also in really bad situations.
4. Shock Therapy –Shock Therapy
One of my absolute favourites when I was a "teenager". This record from 1985 contains their great hit "Hate is a 4-letter Word" and "Can I do What I Want", followed by another great record "My Ushakable Belief". I saw them 4-5 times live and it was always a happening, depending on Itchies mood. So sad what happened to him later. Maybe a genius but definitely one of the most "underrated" musicians.
5. Clan of Xymox – Twist of Shadows
A more "pop" album of Clan of Xymox from 1989 but full of totally beautiful melodies. Contains the hymn "Evelyn" and this was a long, long period of time in a "heavy rotation modus" on my record player when I was Young.
6. Paradise Lost – One Second
Now we will do a big jump from my childhood to the later nineties. This was my first contact with a band from the metal sene even if this album is more a metal pop album. Full of fantastic hymns, great melodies and with a unbelievable force. A must in every good record collection.
7. Enya – A Day Without Rain
I discovered this record in 2000 and I loved this easy listening style full of beautiful melodies. I listened to this record more than half a year until it became famous as background music for the dreadful pictures of9/11. Therefore, I cannot listen to it anymore without these pics in my head. What a pity.
8. VNV Nation - Matter and Form
I bought this record the day before a flew with my wife to the Maledivian Islands for the holidays. This really nice record accompanied us the whole journey and still helps me today to remember this beautiful area and our great time there. This is what music can do: produce good feelings!
9. White Lies – Big TV
Now to the actual stuff. One of my two favourite bands today. Their albums are all great and this is the latest one. They perfectly adapt the early eighties new wave style in the sound of today. Never heard a better hymn like "There Goes a Love Again" If you love music – this is a must!
10. Editors – The weight of your love
Same applies to this great band. Tom Smith is definitely the best voice in alternative music today. What a charismatic appearance on stage and one of the best live bands I ever saw. This is actualy my favorite record, but their new album will be released in October, I guess. I expect a lot from it. Maybe you missed more EBM style records - but that is how it is :-)
Didier BECU
16/08/2015
---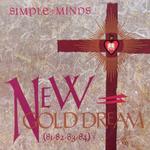 ---