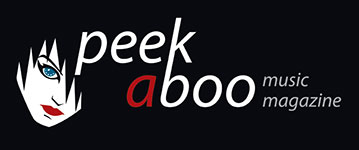 like this movie review
---
STEFFEN HAARS EN FLIP VAN DER KUIL
Bro's Before Ho's
Movie
Comedy
[60/100]

A-Film
09/04/2014, Didier BECU
---
Some readers will definitely shiver and shake when they hear the names of Steffen Haars and Flip van der Kuil. In Holland they smashed down all records by making, what some define as vulgar humour. Their New Kids-movies can be best compared with say Superbad. Some people reject the idea that the youth of today is addicted to that type of stuff, but they often forget that everybody used to be young once. In their newest offering Bro's Before Ho's the two went a bit further by making a romcom added with dirty humour! Yes indeed, something like This Is 40. In a cinematographic way, the movie fails at all fronts, but the essence is: this is damned funny!


Max (Tim Haars) and Jules (Daniël Arends) are brothers. From the days they were kids, they were warned by their father (Ton Kas) who said that it is dangerous to give yourself to a female heart. According to him, all women are whores. The two take this advice quite literally as they decided to stay for the rest of their days alone. No woman will command them! And yet, they both can use some good discipline. Max works in a videostore in where no one comes and Jules' job as superstore manager isn't a guarantee for a save future either. In their free time the two young men only care about blowing and getting chicks in their bed. Everything changes when the beautiful Anna (Sylvia Hoeks) comes along as both Max and Jules are falling in love. But Anna chooses Jules....


Without having seen the film, you already can imagine that Bro's Before Ho's (what an impossible title to remember!) is all about wrong humour. You definitely will meet enough people who think such type of movies should be banned. But, so what? What is right and what is wrong? This is just made to have a good time and if it's not your cup of tea, just pass it on! Nah, don't seek any meaning in here. Burlesque humour, and if that's your standard to judge a movie, then we can only conclude that Steffen Haars and Flip van der Kuil made once again their goal.


Bro's Before Ho's is out on A-Film, on both DVD and Blu-ray.
Didier BECU
09/04/2014
---
Sommige mensen zullen ongetwijfeld bibberen als ze de namen van Steffen Haars en Flip van der Kuil horen. Dat zijn immers de twee die met de New Kids in Nederland alle records verpulverden, of voor de kenners : het duo dat Maaskantje op stelten heeft gezet. Toegegeven, het heeft een ander educatief effect dan pakweg Mary Poppins. Maar toch? Keken ook wij niet vol enthousiasme naar de belevenissen van de familie Flodder? Met Bro's Before Ho's (onmogelijke titel om te onthouden!) waagden de twee zich aan een romcom die voorzien is van de nodige poep- en pieshumor. Het resultaat? Cinematografisch niet om aan te zien, maar wel ontzettend grappig!


Max (Tim Haars) en Jules (Daniël Arends) zijn broers. Vanaf hun jeugd was de raad van vader (Ton Kas) duidelijk: "Alle vrouwen zijn kuthoeren." De twee broers nemen deze wijze woorden zeer letterlijk, want ze hebben gezworen om heel hun leven alleen te blijven. Geen vrouw die hun onder de sloef zal krijgen! Nochtans kunnen deze twee nietsnutten best wat discipline gebruiken. Max is een verkoper in een videotheek waar geen kat komt, en ook het baantje van Jules als supermarktchef biedt maar weinig soelaas voor een stevige toekomst. In hun vrije tijd houden de kerels zich bezig met wat hun vriendjes van Maaskantje het liefst doen: blowen en chicks in bed krijgen. De knappe Anna (Sylvia Hoeks) komt wel roet in het eten gooien, zowel Max als Jules worden verliefd op de gehandicaptenbegeleidster. Alleen kiest Anna voor Jules....


Zonder dat je de film hebt gezien, kun je tussen de regels lezen dat het om behoorlijk foute humor gaat. Het soort grollen dat moraalridders zonder pardon zullen veroordelen, maar de waarheid is evenwel dat het allemaal hilarisch is. De makers proberen er wel een romantisch tintje aan te geven, maar iedereen weet waarom hij Bro's Before Ho's in de lader schuift. Om te gieren en te brullen dus, en als dat de maatstaf is dan zijn Steffen Haars en Flip van der Kuil wederom in hun opzet geslaagd.


Bro's Before Ho's is uitgebracht op A-Film, en dit zowel op dvd als Blu-ray.
Didier BECU
09/04/2014
---
---