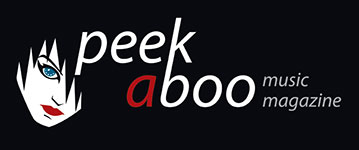 like this movie review
---
STEPHANE DUMOUSTIER
Terre Battue
Movie
Arthouse
•
Drama
[83/100]

LumiŤre
23/04/2015, Didier BECU
---
There is not one week in which the Belgian tabloids are reminding us that Hollywood has its red carpet ready for Matthias Schoenaerts, but there is more in our country than just him. There is for instance Sam Louwyck (who recently starred in the Italian masterpiece La Meraviglie and who is also present here). There is Benoit Poelvoorde who recently starred alongside Charlotte Gainsbourg in 3 Coeurs, or what about Jérémie Renier, who can't walk one mile on the Champs-Elyssées without being stopped by a horde of devoted fans. And then there is Olivier Gourmet. Who, Well by hearing his name, most people won't probably grab immediately their cameras, but anyone who likes movies will know his face from the many Dardenne-classics. France has discovered his talent for years, Gourmet could work with the greatest directors (from Marion Hänsel to Michael Haneke).
Terre Battue is his latest film and perhaps the best drama of the year that you have not seen yet. Cinema about real life, and it is not a coincidence that the movie is produced by the Dardenne brothers, because their style is incorporated in almost every scene. Gourmet plays the role of Jerome. The film begins when he is fired as a director of a department store. The man doesn't make a drama about it, for him it's just a sign for a new start. He has decided that he no longer wants to work for others, but jwants to start his own business. The man travels throughout France to see where he could start a new shoe store, but he looses the control over his family situation. He collapses when his wife announces that she has chosen someone else to spend her life with.
This debut of Stéphane Demoustier (the brother of actress Anaïs Demoustier) is written for Gourmet, it has become his film. Demoustier creates nothing new, but he does it so damn good that Terre Battue is a social drama that arthouse fans can't ignore. Unfortunately the audience did not follow this idea, discover it on DVD now. Out on Lumière.
Didier BECU
23/04/2015
---
Er gaat geen week voorbij zonder dat de roddelbladen er ons aan herinneren dat Hollywood zijn rode loper voor Matthias Schoenaerts heeft uitgerold, maar er is meer dan dat. Zo is er bijv. Sam Louwyck (onlangs nog te zien in het Italiaanse meesterwerk La Meraviglie en niet toevallig ook van de partij in deze film). Er is Benoit Poelvoorde die onlangs nog naast Charlotte Gainsbourg in 3 Coeurs schitterde, en er is érémie Renier die geen meter op de Champs-Elyssées kan afleggen zonder door een horde fans te worden aangeklampt. En dan is er ook nog Olivier Gourmet. Wie zeg je? Bij het horen van zijn naam zullen de meeste mensen wellicht niet meteen naar hun fototoestel grijpen, maar wie een beetje van film houdt, zal deze karakterkop uit de vele Dardenne-klassiekers zonder twijfel kennen. Ook Frankrijk heeft zijn talent allang ontdekt en sinds jaren heeft Gourmet met de grootsten van deze aarde mogen samenwerken (van Marion Hänsel tot Michael Haneke).
Terre Battue is zijn nieuwste film en wellicht het beste drama dat jedit jaar nog niet hebt gezien. Cinema die uit het leven is gegrepen, en het is dan ook niet zo maar dat de prent door de gebroeders Dardenne is geproduceerd, want hun stijl zit in bijna iedere scène verwerkt. Gourmet vertolkt de rol van Jérome. De film begint wanneer hij als directeur van een warenhuis wordt ontslagen. De vijftiger gaat nogal licht met het ontslag om, voor hem is het gewoon een teken voor een nieuwe start. Hij heeft besloten dat hij zich niet langer meer wil uitsloven voor anderen, maar gewoon zijn eigen zaak wi beginnenl. De man reist heel Frankrijk af om te zien waar hij een nieuwe schoenwinkel zou kunnen starten, maarhij verliest wel de gezinssituatie uit het oog. Hij stort dan ook volledig in als zijn vrouw hem meldt dat ze voor een ander heeft gekozen.
Dit debuut van Stéphane Demoustier (broer van actrice Anaïs Demoustier) is op het lijf van Gourmet geschreven, het is dan ook een beetje zijn film geworden. Demoustier creëert wel niks nieuws, maar hij doet het verdomd goed waardoor Terre Battue een sociaal drama is waar je als arthouseliefhebber niet omheen kan. Jammer genoeg volgde het publiek niet, tijd voor een grondige herkansing op dvd dus!
Didier BECU
23/04/2015
---
---