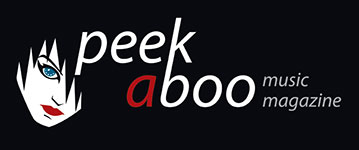 like this documentary review
---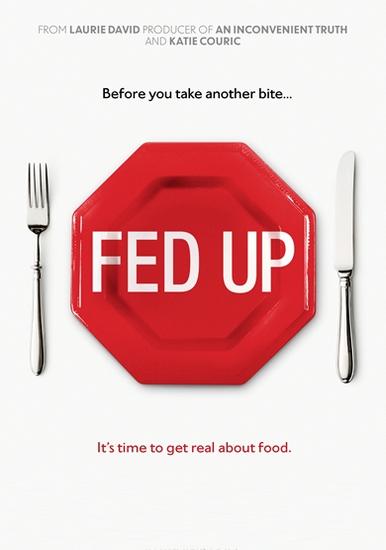 STEPHANIE SOECHTIG
Fed Up
Movie
•
Documentary
Documentary
[64/100]

Remain In Light
19/05/2015, Didier BECU
---
Somewhere at the end of the documentary Fed Up you can see how Fred Flinstone shamelessly praises the taste of a Winston cigarette. You can't help but roar with laughter. How is it possible that there was once a time in which nicotine was advertised in commercials with couples walking side by side at the beach? It took more than fifty years before the battle against the tobacco industry was won. Today we find it normal that a cigarette is on the shelves with a warning sticker. In 2015 we find it logic that you can't send a child to the store to buy a pack of cancer sticks. Nicotine equals lung cancer. Avid smokers deny it, but no one can be blind for the many tragic diseases that are caused by cigarettes. Everyone knows someone who died from the effects of chain smoking. And yet it seems like mankind makes an immense error once again, this time with food.
The same people who previously woke up America with the apocalyptic message about climate change (An Inconvenient Truth) return with Fed Up. This time, they lash out against the food industry that perhaps has a greater power than the tobacco industry. The numbers are mind boggling: two out of three Americans are suffering from obesity. For years people were told that obese children should eat less and need more exercise. It certainly can't hurt, but it offers, according to the scientists who have their say in this documentary, no solution. The industry has managed to convince the population that fat is the culprit of food. That is true, but when you pull the fat out, then you have food that tastes bad. Food without fat tastes like cardboard and no one wants that on his plate. The industry sought salvation in replacing fat by sugars. Indeed, the low-fat products in the store contain no fat, but tons of sugar. They are smart enough not to use the word sugar, but many terms that are scientifically correct, but unintelligible. The average American is confident that he eats healthily by consuming low-calorie products, but his body is pumped full of poison.
Perhaps this documentary misses its message (for non-Americans), because meals at American school are manufactured by Pizza Hut or McDonalds (no, this is not a cynical joke). And yet we are brainwashedtoo by American manufacturers. No one imagines that he poisons his body when drinking a can of Coca-Cola Zero, right?
It is sad, but the documentary is not convincing In the interviews, because the makers don't do enough to get real answers. The reason: almost everyone refused to participate in Fed Up, which is obviously a terrible big handicap. The documentary is full of horrific facts that no one can understand, for example: official medical examinations in the US are sponsored by (sigh) Coca-Cola. After half an hour you may well mutter the word "stupid Americans", but we bet that after this documentary, you will replace your glass of Coke with water, even if only for once.
Didier BECU
19/05/2015
---
Ergens op het einde van de documentaire Fed Up zie je hoe Fred Flinstone schaamteloos de smaak van een Winston-sigaret aanprijst. Je kan niet anders dan schaterlachen. Hoe is het mogelijk dat er ooit een tijd bestond waarin nicotine aan de man werd gebracht in reclamespotjes waarin koppels zij aan zij aan het strand lopen? Het duurde meer dan vijftig jaar vooraleer men de strijd tegen de tabaksindustrie won. Vandaag vinden we het normaal dat een pakje sigaretten in de winkelrekken ligt met een waarschuwingssticker erop. In 2015 vinden we het gelukkig niet kunnen dat een kind naar de winkel wordt gestuurd om een pakje kankerstokjes te kopen. Nicotine staat gelijk aan longkanker. Fervente rokers ontkennen het, maar niemand kan blind zijn voor de vele tragische ziektes die sigaretten veroorzaken. Iedereen kent wel iemand in zijn omgeving die gestorven is aan de gevolgen van kettingroken. En toch lijkt het erop alsof de mensheid een tweede keer in de fout gaat. De tabaksindustrie zal er wellicht nooit meer in slagen om het publiek om de tuin te leiden, maar de voedingsindustrie doet dat wel.
Dezelfde mensen die eerder Amerika wakker schudden met de apocalyptische boodschap over klimaatverandering in An Inconvenient Truth zijn er vandaag met Fed Up. Deze keer trekken ze van leer tegen de voedingsindustrie die wellicht nog een grotere macht heeft dan die van de tabak. De cijfers zijn verbijsterend, maar twee op de drie Amerikanen lijden aan obesitas en de daaraan gerelateerde ziektes. Jarenlang heeft men zwaarlijvige kinderen wijsgemaakt dat ze gewoon minder moeten eten en meer moeten bewegen. Het kan zeker geen kwaad, maar het biedt volgens de wetenschappers die in deze documentaire aan het woord komen geen enkele oplossing. De industrie is erin geslaagd om de bevolking ervan te overtuigen dat vet de boosdoener is in het voedsel. Dat is ook zo, maar als je vet uit voedsel verwijdert, dan heb je eten dat vies smaakt. Eten zonder vet smaakt zoals karton en niemand wil dat op zijn bord. De industrie zocht haar heil door de vetten te vervangen door suikers. De vetarme producten die je in de winkel ziet bevatten dus inderdaad geen vet, maar wel tonnen suikers. Ze zijn zo slim om het woord suiker niet te gebruiken, maar allerlei termen die wetenschappelijk wel correct zijn, maar die geen kat begrijpt. De doorsnee Amerikaan is ervan overtuigd dat hij gezond eet door caloriearme producten te consumeren, maar zijn lichaam wordt volgepropt met gif.
Misschien mist deze documentaire zijn boodschap als je geen Amerikaan bent. Want neen, bij ons is het gelukkig nog niet zo dat de maaltijden op school worden klaargemaakt door Pizza Hut of McDonalds (neen, dit is geen cynische grap). En toch zijn ook wij gehersenspoeld door de Amerikaanse fabrikanten. Niemand staat er bij stil dat hij zijn lichaam vergiftigd als hij een blik Coca-Cola Zero drinkt, niet?
De boodschap van maker Laurie Lennard is duidelijk, alleen is de documentaire niet overtuigend genoeg. In de interviews graaft men niet diep genoeg naar echte antwoorden, want zo wat iedereenweigerde om aan Fed Up mee te werken, wat natuurlijk een verschrikkelijk grote handicap is. Men heeft daarom de documentaire vol weerzinwekkende feiten gestopt die geen mens begrijpen kan: zo worden officiële medische onderzoeken in de VS gesponsord door (zucht) Coca-Cola. Na anderhalf uur prevel je misschien wel het woord "domme Amerikanen", maar wedden dat je na deze documentaire je blik frisdrank inruilt voor een glas water, ook al is het misschien maar voor één uurtje?
Weet wat je eet, luidt de boodschap. Na afloop denk je misschien dat Amerikanen nog gekker zijn dan je dacht, tot wanneer je je eigen koelkast opentrekt. Fed Up is een matige documentaire, maar het onderwerp blijft wel aan je broek (of nog beter je maag) kleven.
Didier BECU
19/05/2015
---