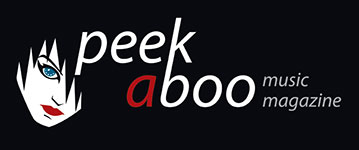 like this movie review
---
STEPHEN DALDRY
Trash
Movie
Drama
[63/100]

Universal Pictures
31/03/2015, Didier BECU
---
Perhaps Extremely Loud and Incredibly Close is one of the worst films I have ever seen, but because Stephen Daldry also directed Billy Elliot, I was willing to give Trash a chance (a man must do something). It is a title that was announced by Universal with pride (it would be their Slumdog Millionaire), but at the end of the day it did not even reach the Flemish theatres. Just as in the 09/11-vehicle with Tom Hanks, the British director chose to work with young people, this time it is all set in the suburbs of Brazil.
Do not expect explosive world cinema, because screenwriter Richard Curtis (responsible for the Hugh Grant-monstrosity Love Actually) opted for a Hollywood approach, and so the Brazilian slums seem mainly used as decors. Topics such as corruption are mentioned, but Trash feels more like, say, The Goonies instead of Cidade De Deus. The film lacks a lot of potential, but anyone who can close his eyes for this missed opportunity, will actually enjoy it.
Raphael (Rickson Tevez) and Gardo (Eduardo Luis) are two friends. They work on the garbage dump of Rio De Janeiro. There they find a wallet with money and a key. They are happy with the find, but they do not know that the content of the wallet is important for the corrupt politicians of the country. Frederico (Selton Mello) searches all the garbage dumps of Rio. The two guys get the visit of the brutal agent and the poor Gardo is just a little too talkative. The two realize that they are in danger and seek solace by a priest (Martin Sheen).
Occasionally Stephen Daldry dares to show the dark side of Brazil, but there are just too many clichés in Trash. If you can look beyond the stereotypical approach, then Trash is an enjoyable adventure film, in which friendship plays an important role. We are getting close to The Goonies, not?
Trash is now on DVD and Blu-ray via Universal.
Didier BECU
31/03/2015
---
Wellicht moet Extremely Loud and Incredibly Close één van de slechtste films zijn die ik ooit heb gezien, maar omdat Stephen Daldry ook Billy Elliot regisseerde, was ik toch bereid (een mens moet iets doen) om Trash een kans te gunnen. Het is een titel die door Universal met de nodige poeha is aangekondigd (het zou hun Slumdog Millionaire worden), maar uiteindelijke raakte de productie niet eens in de Vlaamse zalen. Net zoals in het 09/11-vehikel met Tom Hanks, koos de Britse regisseur ervoor om met jongeren samen te werken, deze keer speelt alles zich af in de buitenwijken van Brazilië.
Verwacht echter geen explosieve wereldcinema, want scenarioschrijver Richard Curtis (verantwoordelijk voor het Hugh Grant-gedrocht Love Actually) koos voor een Hollywoodiaanse aanpak waardoor de Braziliaanse sloppenwijk eerder decors lijken. Topics zoals de corruptie in Brazilië worden wel aangekaart, maar eigenlijk lijkt Trash meer op The Goonies dan op pakweg Cidade De Deus. De film mist daardoor weliswaar heel wat potentie, maar wie zijn ogen voor deze gemiste kans kan sluiten, houdt alsnog een leuk niemendalletje over.
Raphael (Rickson Tevez) en Gardo (Eduardo Luis) zijn twee vrienden die op de vuilnisbelt van Rio De Janeiro werken. De twee kerels vinden een portemonnee waarin niet alleen geld zit, maar ook een sleutel. Ze prijzen zich gelukkig met de vondst, maar weten niet dat de inhoud van de portemonnee belangrijk is voor de corrupte politici van het land. Frederico (Selton Mello) laat alle vuilnisbelten van Rio doorzoeken. Ook de twee jongens krijgen de brutale agent op bezoek, en de arme Gardo is net iets te loslippig. De twee beseffen dat ze gevaar lopen en zoeken soelaas bij een priester (Martin Sheen).
Af en toe durft Stephen Daldry het wel aan om de donkere kant van Brazilië te tonen, maar wie op zoek gaat naar moraliserende wereldcinema met een boodschap, zal in Trash op net iets te veel clichés botsen. Als je over de stereotiepe benadering heen kan kijken, dan is Trash een aangename avonturenfilm waarin vriendschap een belangrijke rol speelt en zo komen we weer wat dichter bij The Goonies, niet?
Trash is vanaf nu op dvd en Blu-ray uit via Universal.
Didier BECU
31/03/2015
---
---