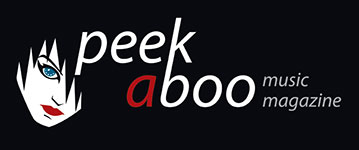 like this documentary review
---
STEVE JAMES
Life Itself
Movie
•
Documentary
Documentary
Dogwoof
11/03/2015, Didier BECU
---
Film criticism has seen enormous changes, some even claim that this form of writing is simply dead nowadays. When I was a young lad, I was fascinated when reading the writings of film critics. I could never believe that one day I could give the world (or at least a small part of it) my opinion about movies. Not only did those guys have an enormous movie knowledge, they also had a profession that would make every movie lover jealous. Is there something better than watching movies every day and being paid for it? The internet, however, started a democratisation process that made it possible for everyone t become e critic via a blog or his involved in a website. A good thing, because everyone can make his or her dream come true. At least, so it seems! If anyone can be a movie journalist, then that also means that there are a lot of people around who know nothing about film and do write about it. In this way, not only serious film critics loose their voice, it also indicates that there are plenty of faulty articles circulating and nothing is worse than that. No, we are not talking about an opinion (that is individual), but incorrect information. Oddly enough it is the world's most famous film critic who fully supported internet journalism: Roger Ebert. Outside America he is only popular among movie buffs, but in America he is considered as the man who taught his people to watch movies, or at least learned them to read film reviews.
Whatever people say, Roger Ebert was a populist. He avoided elitist talk and looked like John Doe; you only had to listen to him! His opinion was vital for film producers, because his thumb (up or down) was a sign for lots of Americans to buy a movie ticket or not. Along with his partner Gene Siskel he had a TV show named Siskel & Ebert & the Movies, in which the two were quarrelled about who was right. This approach lead to hilarious situations sometimes, but the concept is far away from what I consider myself as serious film criticism. Anyway, Ebert was a typical American guy and true is true: his breath was pure movies! He was an alcoholic, interested in beautiful women (he even wrote the script for the Russ Meyer movie Beyond The Valley Of The Dolls), but he spend most hours of his life in dark movie theatres, because he was in love with cinema: the medium that made him better understand the strange world we are living in. From 1967 on, Ebert wrote movie reviews (and even received a Pulitzer Prize for it), but in 2010 Ebert was told that he had cancer. The guy literally lost his voice and could only talk through a computer program. Despite the fact that he received the daily care of his beloved wife Chaz, he threw himself on that other great love of him: film, and especially writing about it.
Director Steve James made a fascinating documentary about his life, both the past and the present days. We see some parts of Ebert that are not always pretty (his drinking for example), or just things we do not understandl. Ebert was indeed the "strict" reviewer, who was feared by anyone, but he also liked to be friends with the stars. Even his relationship with his show partner Gene Siskel will frown eyebrows, because Ebert always wanted to be the man with the right opinion.
Life Itself is certainly no bold documentary and sometimes James makes it all a bit too mellow, although the last five years of Eberts life were simply heartbreaking. It is a nice document for people who like to see how someone deals with film: movies are no products, but something you have to touch with love. About his approach, we have our reservations, but Ebert understood that cinema is the most beautiful thing on earth, and if not, at least the most groundbreaking art form of the 20th century.
Life Itself is out on DVD on Dogwoof.
Didier BECU
11/03/2015
---
De filmkritiek heeft een enorme evolutie gekend, sommige beweren zelfs dat deze vorm van schrijven tegenwoordig dood is. Toen ik als jonge knaap wekelijks in Première aan de lippen van Jo Röpcke hing of gefascineerd de schrijfsels van Patrick Duynslaegher las, kon ik nooit geloven dat ik zelf op een dag de wereld (of ten minste een deeltje daarvan) kon vertellen wat ik van een film vind. Het zijn mannen waar je als cinefiel naar opkijkt. Niet alleen wegens hun fenomenale filmkennis, maar ook omdat zij een beroep uitoefenen waar iedere filmliefhebber jaloers op is. Iedere dag films kijken en daar nog voor betaald worden ook, zeg nu zelf! Het internet zorgde evenwel voor een democratiseringsproces waardoor iedereen, indien hij dat wilde, via een blog of een website zelf filmcriticus kan worden. Mooi, want zo zijn er meteen duizenden filmjournalisten en kan iedereen zijn droom verwezenlijken. Ten minste, zo lijkt het toch. Als iedereen filmjournalist kan spelen, dan betekent dat ook dat er ook heel wat mensen zijn die niets over film weten en toch artikels schrijven. Op deze manier hebben niet alleen filmrecensenten die iets t vertellen hebben geen stem meer, maar duiken er ook talloze foutieve artikels op en niets is erger dan dat. Neen, we hebben het niet over een oordeel (dat kan immers niet fout zijn, dat is gewoon individueel), wel over foute informatie. Vreemd genoeg is het 's werelds bekendste filmrecensent die de internetjournalistiek volop steunde, zijn naam: Roger Ebert. Bij ons is de man niet zo bekend, maar in Amerika staat hij gewoon synoniem voor de man die zijn volk naar films leerde kijken, of ze ten minste toch rekening deed houden met filmkritiek.
Wat sommige ook mogen beweren, Roger Ebert was een populist. Hij vermeed elitaire praatjes en speelde maar al te graag de man van de straat, alleen moest je wel naar hem luisteren! Zijn mening was van levensbelang voor de filmproducenten, want het was zijn duim die ervoor zorgde dat de Amerikanen wel of niet een filmkaartje kochten. Samen met zijn rivaal Gene Siskel hadden ze samen de tv-show Siskel & Ebert & the Movies, waarin de twee zaten te bekvechten over wie nu de juiste mening had. Dat leidde soms tot dolkomische situaties, maar het concept staat mijlenver van wat ikzelf als leerrijke filmkritiek beschouw. Maar goed, Ebert was nu eenmaal een Amerikaan en de man ademde films uit. Hij zat wel aan de drank, liep mooie vrouwen achterna (hij schreef zelfs het script voor de Russ Meyer-film Beyond The Valley Of The Dolls), maar hij zat toch de meeste uren van zijn leven in een donkere filmzaal omdat hij verliefd was op cinema: het medium dat hem de vreemde wereld beter liet begrijpen. Vanaf 1967 schreef Ebert filmrecensies (en kreeg er zelfs een Pullitzerprijs voor), maar in 2010 sloeg het noodlot toe toen bleek dat hj mondkanker had. De man verloor letterlijk zijn stem, want hij kon alleen maar praten via een computerprogramma. Ondanks het feit dat hij de dagelijkse zorg van zijn echtgenote Chaz kreeg, stortte hij zich toch op zijn andere grote liefde: de film, en vooral het schrijven van recensies daarvan.
Regisseur Steve James maakte over zijn leven een boeiende documentaire die beelden van zijn ziektebed afwisselt met fragmenten uit zijn journalistiek verleden. We zien kantjes van Ebert die niet altijd even mooi zijn (bijv. zijn drankgebruik), of gewoon dingen die we niet begrijpen. Ebert was de "strenge" recensent, maar ook wel bevriend met alle sterren. Ook zijn relatie met zijn showpartner Gene Siskel doet de wenkbrauwen fronzen, want Ebert wist wel veel van film af,hij moest ook altijd gelijk krijgen. En toch, hoe arrogant ook (ofschoon hij het op een zeer populistische manier kon verpakken), ben je gefascineerd door zijn liefde voor de film.
Life Itself is zeker geen gedurfde documentaire en soms zoekt James net iets te veel de melige kant op, alhoewel Eberts laatste vijf levensjaren allesbehalve benijdenswaardig zijn. Het is een mooi document voor mensen die graag zien hoe iemand met film omgaat: films zijn geen producten, maar een werk dat je met liefde omringt. Over zijn aanpak hebben we onze bedenkingen, maar als geen ander begreep Ebert dat cinema het mooiste is wat er op aarde te vinden is.
Life Itself is in England op dvd uitgebracht via Dogwoof.
Didier BECU
11/03/2015
---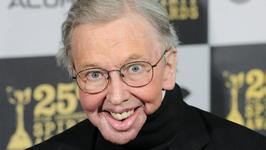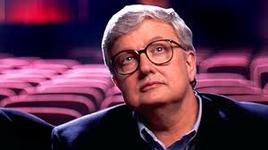 ---