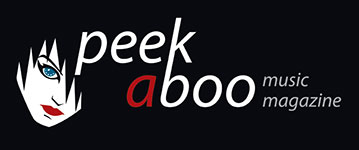 like this movie review
---
STEVE MCQUEEN
12 Years A Slave
Movie
Drama
[80/100]

Belga Films
06/04/2015, William LIÉNARD
---
With his debut film Hunger and successor Shame, the English film director Steve McQueen made two strong productions, both nominated for a BAFTA Award, but with 12 Years a Slave, he went straight for gold and that he got when the Academy jury in Los Angeles awarded him the Oscar for best picture, best supporting actress and best screenplay in early 2014, making him the first black director to receive the prize. In 12 Years a Slave McQueen tells the true story of Solomon Northup, a free black man from New York, who was kidnapped in 1841 while staying in Washington, and was sold as a slave to a cotton planter from New Orleans. As the title suggests it took him 12 years to get back home. His wife and children did not know what had happened to their husband and father and by the time he reappeared in New York, his children were grown up and had made him a grandfather. Northup's story is not unique, because as a result of the abolition of slavery in England (1833), the supply of African slaves to the US was becoming scarce while demand remained high and therefore southern plantation traders were supplied with captured free black men and women from the north eastern US states to maintain their lucrative business running. Northup is one of the few who returned home, because many victims did not survive the exploitation and the corporal punishment, and those who tried to escape hardly had a chance in states where they were outlawed if they were caught outside the territory of the plantation of their owner.
Maybe you are old enough to remember Roots (1977) and Roots: The Next Generation (1979), based on the books of American author Alex Haley, in which he reports on the fate of his ancestors, starting with the kidnapping of Kunta Kinte in West Africa in 1767, till the time of his children and grandchildren in the seventies of the 20th century, or perhaps you remember Amistad (1997), in which Steven Spielberg broached the subject of slavery on the occasion of a litigation due to the mutiny on a slave ship, destined for a north eastern US port in 1839. in other words, Steve McQueen does not enter virgin and unexplored territory when he puts the unfortunate fate of African Americans in the 18th and 19th century in the spotlight, because what he shows has been shown before and the case of Salomon Northup is no more than a nuance in the light of the historical facts about slavery in het United States. Northup eventually got no equal in the trial of the slave trader (being black he could not testify against him) and after many years not even against the two men who kidnapped him. In the north of the United States blacks were not treated like slaves, equal rights, however, they did not have and when you realize that more than half of the prison population in the US today consists of coloured people, then you wonder whether there ever was a widespread public desire for equality in the south ánd in the north. In this context, 12 Years a Slave is a story that must be told again and again, because even if there is a reason to believe that social emancipation is not easy for people with totally different levels of development and other cultural practices, it is doubtful whether this leads to a backlog from generation to generation, by which we may not forget that racial segregation was the rule throughout the United States until the sixties of the last century, and was only raised in the Civil Rights Act in 1964, which is exactly 50 years ago, and so 12 Years a Slave is the perfect movie to bring that black period in American history in memory. That it is ultimately an Englishman and thus a European who does that is no coincidence, even though a black man is holding office in the White House in Washington.
Steve McQueen uses 128 minutes to tell the story of Solomon Northup and that is a long ride, but most of the time he knows how to keep it exciting with lots of emotional moments, as in the scene in which Salomon is nearly lynched after a brawl with a foreman, or the scene in which a young black woman is punished with bloody whipping because she would have a relationship with a neighbouring cotton planter. Again, these are scenes that we have seen before, but they continue to delight and shock as they are the remaining evidence of the lack of respect for the life of another person and by extension for human life in general.
Given the subject and the wonderful way the film was made, the Oscar jury hardly had a choice and so director Steve McQueen took three gold statuettes home. But 12 Years a Slave is far from original and the narrative material is hardly new. Too bad the Academy jury ultimately ignored The Wolf of Wall Street (2013) - certainly a better movie - and even Dallas Buyers Club (2013), but perhaps the gentlemen and ladies of the jury felt morally obliged to do what they eventually did ?

 
12 Years a Slave
Steve McQueen
Drama
USA/UK, 2013
128 min. – PAL – English/Engels & French/Frans Dolby Digital 5.1
Subtitles/Ondertitels: Dutch/Nederlands, French/Frans
Extra: A Historical Portrait, The Director's Vision, The Team, The Cast, The Score, Legacy, B-roll, Original Trailer

William LIÉNARD
06/04/2015
---
Met z'n debuutfilm Hunger en de opvolger Shame maakte de Engelse filmregisseur Steve McQueen twee sterke producties, waarmee hij evenveel BAFTA Awards-nominaties in de wacht wist te slepen, maar met 12 Years a Slave ging hij meteen voor het goud en dat kreeg hij ook toen de Academy-jury hem begin 2014 de Oscar toekende voor beste film, beste vrouwelijke bijrol en beste scenario, waarmee hij de allereerste zwarte regisseur is die de prijs in ontvangst mag nemen. In 12 Years a Slave vertelt hij het waargebeurde verhaal van Salomon Northup, een vrije zwarte man uit New York die in 1841 wordt ontvoerd tijdens een verblijf in Washington en verkocht als slaaf aan een katoenplanter uit de buurt van New Orleans. Zoals de titel suggereert zal z'n hel 12 jaar duren. Z'n vrouw en kinderen weten ondertussen niet wat er met hun echtgenoot en vader is gebeurd en tegen de tijd dat hij weer in New York verschijnt zijn z'n kinderen volwassen en mag hij zich grootvader noemen. Northrups wedervaren is niet uniek want door de afschaffing van de slavernij in Engeland (1833) was de aanvoer van arbeidskrachten in de V.S. schaars geworden terwijl de vraag hoog bleef en dus bevoorraadden zuidelijke plantagehandelaren zich via de import uit de noordoostelijke Amerikaanse staten teneinde hun lucratieve handeltje in stand te houden. Northup is één van de weinigen die naar huis terugkeerden, want de meesten overleefden de uitbuiting en de lijfstraffen niet en vluchtelingen maakten nauwelijks een kans in staten waar ze vogelvrij waren als ze buiten het grondgebied van de plantage van hun eigenaars werden betrapt.
Wie oud genoeg is herinnert zich beslist nog Roots (1977) en Roots: The Next Generation (1979) naar de boeken van de Amerikaanse auteur Alex Haley, waarin die verslag uitbrengt over de lotgevallen van zijn voorouders vanaf de ontvoering van Kunta Kinte in West-Afrika in 1767 tot de tijd van z'n kinderen in de jaren zeventig van de vorige eeuw, en wellicht herinnert u zich ook nog Amistad (1997), waarin Steven Spielberg het onderwerp slavernij aansneed naar aanleiding van de procesvoering omtrent de muiterij op een slavenschip met als bestemming een noordoostelijke Amerikaanse haven in 1839. Steve McQueen betreedt met andere woorden geen maagdelijk en onontgonnen terrein als hij het weinig fortuinlijke lot van Afro-Amerikanen in de 18de en 19de eeuw nog maar eens in de kijker plaatst, want wat hij toont hebben regisseurs voor hem ook al in beeld gebracht en dat het in dit geval om een zgn. vrije zwarte gaat, is in het licht van de historische feiten niet meer dan een nuance, want Northup kreeg uiteindelijk geen gelijk in het proces tegen de slavenhandelaar (als zwarte kon hijzelf niet tegen hem getuigen) en na vele jaren zelfs niet tegen de beide mannen die hem ontvoerden. In het noorden van de VS werden zwarten dan misschien niet als slaven behandeld, gelijke rechten hadden ze niet en als je beseft dat meer dan de helft van de gevangenisbevolking in de VS anno 2014 uit kleurlingen bestaat, dan vraag je je af in hoeverre er ooit sprake is geweest van een brede maatschappelijke wil tot gelijkberechtiging in het zuiden én in het noorden.
In dat kader is 12 Years a Slave een verhaal dat telkens opnieuw moet worden verteld, want ook als er vanuit mag worden gegaan dat maatschappelijke emancipatie geen makkelijke opdracht is voor mensen met een totaal ander ontwikkelingsniveau en andere culturele gebruiken, is het twijfelachtig of dat leidt tot een achterstand van generatie op generatie, waarbij we niet mogen vergeten dat rassenscheiding in de hele Verenigde Staten tot in de jaren zestig van de vorige eeuw de regel was en pas werd opgeheven in de Civil Rights Act in 1964, dat is precies 50 jaar geleden en dus is 12 Years a Slave de perfecte film om die zwarte periode uit de Amerikaanse geschiedenis nog eens in herinnering te brengen. Dat het uiteindelijk een Engelsman en dus een Europeaan is die dat doet, is beslist geen toeval, ook al zit er momenteel een zwarte man als president in het Witte Huis in Washington.
Steve McQueen doet er 128 minuten over om het verhaal over Salomon Northup in beeld te brengen en dat is een lange zit, maar meestentijds weet hij het spannend te houden met tal van emotionele momenten, zoals in de scène waarin Salomon bijna wordt opgehangen na een vechtpartij met een voorman, of de scène waarin een jonge zwarte vrouw tot bloedens toe met zweepslagen wordt gestraft omdat ze een relatie zou hebben met een naburige katoenplanter. Opnieuw: het zijn scènes die we eerder gezien hebben, maar ze blijven emotioneren en choqueren, want ze zijn het blijvende bewijs van het gebrek aan respect voor het leven van een ander en bij uitbreiding voor menselijk leven tout court.
McQueen heeft met Michael Fassbender (A Dangerous Method, 2011; Fish Tank, 2009) en Brad Pitt (The Tree of Life, 2011) twee grote namen weten te strikken en liefhebbers van tv-series zoals Sherlock (2010) of Parade's End (2012) herkennen beslist ook Benedict Cumberbath als de goedmenende plantage-eigenaar en als Paul Giamatti uit Downton Abbey (2013), maar de beste indruk maakt uiteraard Chiwetel Ejifor (Children of Men, 2006) als Salomon Northup, die als hoofdpersonage zo goed als de hele film schraagt, zij het dat hij vooral treurig moet kijken om z'n onfortuinlijke lot extra te accentueren. Michael Fassbinder is de clichématige seksueel gefrustreerde en hardvochtige plantage-eigenaar Edwin Epps, die Northup en z'n lotgenoten het leven zuur maakt, en Brad Pitt is de zeer menselijke Canadees die bereid is om het zijne op het spel te zetten om dat van Northup in een nieuwe richting te sturen. Lupita Nyong'o ten slotte speelt de goeduitziende jonge slavin Patsey, op wie plantage-eigenaar Epps z'n zinnen heeft gezet, maar die tegelijk het onderwerp is van z'n afkeer voor alles wat zwart of Afrikaans is. Het personage blijft op een zekere afstand van de kijker en qua acteerprestatie heeft de rol niet veel om het lijf. De Oscar was in dit geval makkelijk verdiend.
Gezien het onderwerp en de prachtige manier waarop de film in beeld is gebracht, had de Oscar-jury nauwelijks een keuze en mocht regisseur Steve McQueen drie gouden beeldjes mee naar huis nemen. Heel erg origineel is 12 Year a Slave evenwel niet en nieuw is de verhaalstof evenmin. Jammer dat de Academy-jury uiteindelijk The Wolf of Wall Street (2013) – beslist een betere film – en zelfs Dallas Buyers Club (2013), links liet liggen, maar misschien voelden de heren en dames zich moreel verplicht om te doen wat ze uiteindelijk deden?
William LIÉNARD
06/04/2015
---
---