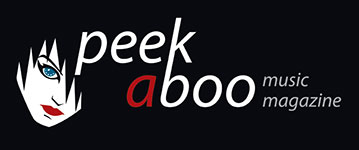 like this cd review
---
STEVEN BROWN
Music For Film and Theatre
Music
•
CD
Experimental
•
Neoclassical
[90/100]

Les Disques Du Crépuscule
10/12/2016, Didier BECU
---
Understandably, many plaudits have been aimed at Tuxedomoon's flamboyant catalogue in recent years and with their involvement in the forthcoming Blue Velvet Revisited project and anniversary shindigs celebrating their iconic Half-Mute album, those positive reviews may keep on coming.
A pity then that solo releases by the various band-members often go unnoticed by both UK press and media, a travesty when most of the musicians' lone outings are worthy of shelling out for at best or a cursory listen at worst. So aside from Blaine L. Reininger's virtuoso violin-powered art-rock and theatrical soundtracks, Peter Principle's left-field avant-garde and Winston Tong's discofied electro-pop, there have been numerous outings from co-founding pianist and singer Steven Brown. Most have appeared on European labels such as Sub Rosa, Crammed Discs and Les Disques du Crepuscule, so it's entirely fitting that the latter has seen fit to round up the man's mostly-instrumental releases for a sprawling double anthology. Tux fans will be delighted to note that members of the band feature on a portion of these selections.
Comprising thirty-three tracks, Music For Film and Theatre builds on the concept of the similarly-named LP originally issued on Crepuscule in 1989. That album is represented here in its entirety, save for the Homage to Chinatown (which has already appeared on the Moving Soundtracks compilation a few years ago), plus there are selections from one-act play Zoo Story, a ballet entitled La Grâce du Tombeur, a documentary, an intimate biography, a film and a dance-piece. Brown has done anything but rest on his laurels - he has also issued a few pop-orientated song albums - hence this timely and concise 'best of'.
As with the composer's choice of subject, Brown's musical style cannot be pinned down to one genre. On Zoo Story, he brings his U.S. homeland influences to the table, of TVs blaring in tenements, of busy downtown sidewalks, of dank deserted subways and metros, an uneasy twilight and strangers in the night. For La Grâce du Tombeur, he explores percussion, music-hall, big-band jazz and smoky blues to capture the myth of Icarus.
But it's the second half of disc one that holds sway musically. Simplistic little vignettes performed with minimal electronics and atmospheric treatments, accompanied by Brown's sweet sax and sweeping string arrangements (produced by Gilles Martin), you could be excused for thinking The Harbour was recorded by The The or Ennio Morricone or Modern Times was originally scored by Erik Satie for a musical box.
Tuxedomoon's own music has been adapted for the pretty Cage Muzak while La Vie est Belle could soundtrack the end credits to a swish French drama. With the exception of the latter, most of this poignant music was used for a biographical film on the life of Jean-Gina B, a male Belgian naval-officer who spent his final two decades living as a woman.
Clearly talented beyond the realms of merely writing music for soundtracks on a whim, Music For Film and Theatre showcases one of new wave's most underrated artists and musicians of our time. Cinematic, empathic and unique.
This review also appeared also on Flipside Reviews.
Didier BECU
10/12/2016
---