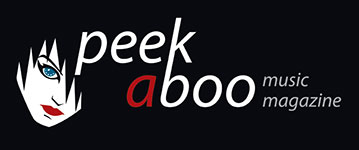 like this cinema review
---
STEVEN KNIGHT
Locke
Movie
•
Cinema
Thriller
Wild Bunch
15/10/2014, Didier BECU
---
We really do hate them: those film journalists who think they're bright by telling you the whole story in their review. Which pleasure is left for the viewer? Not even mentioning the respect! Nah, we're not saying that this review from Locke is the best. It's not, but the less you know about it, the better! You read it before and it's actually very true: once again Tom Hardy showed that he's one of the greatest actors from this moment. His performance in this thriller is so excellent that you won't go flat on your face if you say that this movie will be a forthcoming classic!
The whole movie is set in one place only: the inside of a BMW. There's only actor around: Tom Hardy. It looks like a failure on paper, but this is one of the most surprising thrillers from last years. The only company this concrete salesman has is his non stopping phone. He's heading somewhere (we know, but our lips are sealed!) and during his phone talks he makes some decisions that'll change his life forever.
Director Steven Knight who penned down some nice scripts (from Eastern Promises to Dirty Pretty Things) and directed what is considered by some as the only watchable movie starring Jason Statham-film (Hummingbird) took an enormous risk to set his movie in one location and using only one actor. He succeed and he's definitely a director to watch out for!
So take the risk, enter the cinema and discover an experience that'll change your cinematographic life forever.
Didier BECU
15/10/2014
---
Je zou ze soms wurgen: de filmjournalisten die in hun schrijfsels alle spoilers weggeven, niet? Neen, beste lezer, we willen niet hoog van de toren blazen door te stellen dat deze recensie de beste is die je van Locke kan lezen. Dat is het zeker niet, alleen is het zo dat hoe minder je van het verhaal weet hoe groter het filmorgasme zal zijn. Want jawel, duivel-doet-het-al Tom Hardy schittert nog maar eens in een film die we zonder problemen nu al als een toekomstige klassieker mogen bestempelen.
Nog meer dan in Drive van Nicolas Winding Refn speelt het verhaal van betonboer Ivan Locke zich in de auto af. Meer zelfs, het enige decor dat je te zien krijgt is zijn BMW. Zijn enige metgezellen zijn een doosje snoep en de telefoon staat roodgloeiend. Hij is ergens naar toe (neen, we weten wel naar waar, maar we zeggen het niet). Het geplande avondje om met zijn gezin naar het voetbal te kijken is door iets anders vervangen. Ivan is vastberaden in zijn plannen, ofschoon iedere minuut dat de film duurt ook een immense kentering in zijn leven is.
Regisseur Steven Knight die massa's scripts schreef (van Eastern Promises tot Dirty Pretty Things) en volgens sommige de enige Jason Statham-film die te pruimen is (Hummingbird) regisseerde, nam een enorm risico door het verhaal volledig door één man en één plaats te laten dragen. Dat Hardy daarin is geslaagd verwondert geen mens, maar Knight heeft tevens bewezen dat hij een grote regisseur in wording is.
Neem dus gerust een risico, overwin je drempelangst (het lijkt wel alsof we op de kermis staan!) en ga een bioscoopzaal binnen, want na 80 minuten zal het leven nooit meer hetzelfde zijn. Ten minste toch niet op cinematografisch vlak!
Didier BECU
15/10/2014
---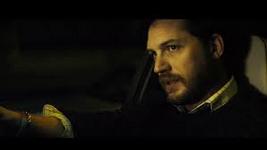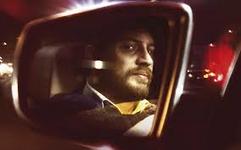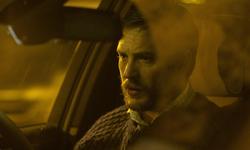 ---