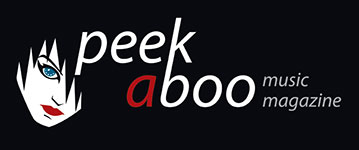 like this cd review
---
STIJN HÜWELS
Six Pieces for Guitar
Music
•
CD
Electronics
•
Experimental
•
Minimal
•
Neoclassical
[80/100]

Matter
08/12/2016, William LIÉNARD
---
Belgian musician Stijn Hüwels has released a new album on the Japanese Matter label. Six Pieces for Guitar contains six compositions that can be situated in the minimalist genre, for which the artist makes use of processed guitar sounds, loops and field recordings. Previously Stijn Hüwels released the album Untitled (2011).
In the soundscapes of this new album the sound of a guitar can barely be recognized. We hear melodious synths, carefully added dark drones, organs, noise and sparse sounds that are related to human activities. Untitled 1 is a dreamy track as the soundtrack for a melancholic movie or a documentary about the natural world. The composition starts with rippling synths, subsequently supported by metallic synths that never sound dangerous or intrusive, while carefully calculated dark drones are reverberating in the background. Untitled 2 follows almost seamlessly, albeit quieter, darker and slower in pace. Occasionally we recognize the sound of a guitar, but as a result of the processing, it all sounds much more like electronic music, with gently gurgling synths at the fore and strings of dark drones in the background.
Untitled 3 starts with distant voices and the elusive sound of closing shutters or some primitive mechanism. The slightly darker synths creep in gently, rustling like violins, assisted by horn-like drones in the background. Metallic drones penetrate slowly through the soundscape and change the mood from dreamy to slightly industrial, but fortunately, no cacophonous blast of noise follows, because the sound seeps slowly. Untitled 4 chooses a calmer and soulful path with a variety of high-pitched synths, slowly meandering like a broad river towards the sea, restrained, repetitive and therefore slightly hypnotic.
Untitled 5 starts with what sounds like the sound of water, supplemented with undefined noise as if chairs are moved. The guitar synths are rushing past each other as high-pitched organs, andante and almost subdued, while the last track, Untitled 6, begins with the sound of pouring rain, and for the first time, multi-guitar strumming is audible between the synths, comparable to the sound of breaking waves on the beach, repetitive and quiet.
It would take us too far to call Six Pieces for Guitar a neoclassical album, but there are obvious similarities in terms of atmosphere and intention with the work of pianists like Ludovicus Einaudi and Max Richter. Never bombastic and very moody, and more than a guitar album.
William LIÉNARD
08/12/2016
---
Van de Belgische muzikant Stijn Hüwels is een nieuw album verschenen op het Japanse label Matter. Op Six Pieces for Guitar staan zes composities die we kunnen situeren in het minimalistische genre en waarvoor gebruik wordt gemaakt van bewerkt gitaargeluid, loops en veldopnamen. Eerder verscheen van Stijn Hüwels het album Untitled (2011).
In de soundscapes op dit nieuwe album herken je nog nauwelijks het geluid van een gitaar. Je hoort welluidende synths, voorzichtig toegevoegde donkere drones, orgels, ruis en kleine geluidjes die verband houden met menselijke activiteiten. Untitled 1 is een dromerige track als de soundtrack voor een melancholisch beeldfragment of een natuurfilm over water en wind. Rimpelende synths leiden de compositie in en worden naderhand gesteund door metaalachtige synths die evenwel nooit gevaarlijk of opdringerig klinken. Op de achtergrond echoën donkere drones, maar opnieuw voorzichtig en berekend. Waarop Untiteld 2 bijna naadloos voortborduurt, zij het rustiger, iets donkerder en trager qua tempo. Af en toe herken je iets dat op gitaargeluid lijkt, maar via de processing klinkt het allemaal veel meer als elektronische muziek, met opnieuw zacht ruisende synths vooraan en donkere dronesslierten in de achtergrond.

Untitled 3 begint met verre stemmen en moeilijk te definiëren bijgeluiden als van sluitende luiken of één of ander primitief mechanisme. De iets donkerdere synths sluipen voorzichtig naar binnen als suizende violen, bijgestaan door hoornachtige drones op de achtergrond. Metaalachtige drones dringen langzaam door het soundscape en veranderen de sfeer van dromerig naar lichtjes industrial, maar gelukkig volgt er geen kakofonische explosie van lawaai, want Stijn Hüwels laat het geluid vervolgens langzaam wegsijpelen. Untitled 4 kiest opnieuw een rustiger en gevoelvoller pad met hoog klinkende synths, langzaam meanderend als een brede rivier op weg naar zee, ingehouden, repetitief en daardoor lichtjes hypnotiserend.
Untitled 5 begint met wat klinkt als het geluid van water en gestommel als van iemand die stoelen verplaatst. De gitaarsynths ruisen langs elkaar als high-pitched orgels, andante en haast ingetogen, terwijl de laatste track, Untitled 6, begint met het geluid van stromende regen (enfin, zo klinkt het) en tussen de waaierende synths is voor het eerst meervoudig gitaargetokkel herkenbaar dat je zou kunnen associëren met het breken van golfjes op het strand, repetitief en rustig.
Het zou ons te ver voeren om Six Pieces for Guitar een neoklassiek album te noemen, maar er zijn wel duidelijk overeenkomsten qua sfeer en intentie met het werk van pianisten zoals Ludovicus Einaudi en Max Richter. Nooit bombastisch, stemmig en verrassend genoeg nauwelijks een gitaaralbum.
William LIÉNARD
08/12/2016
---