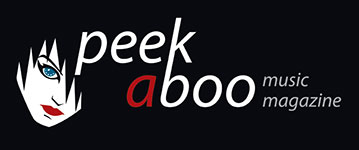 like this movie review
---
STILES WHITE
Ouija
Movie
Universal Pictures
17/08/2015, Didier BECU
---
It's probably the genius of James Wan, but even if the man is having more fun with speedy cars in The Fast & The Furious these days, he created a huge boom in the horror genre. Suddenly horror movies stayed longer in the cinema halls than just one week. And yes, Ouija was another winner! During the opening weekend the movie got a box office of twenty million dollars, which is quite a huge number for this kind of production. Once you've seen the film, it is clear why the young audience found its way to the movie palaces. Director Stiles White, who is best known for creating special effects for blockbusters like The Sixth Sense or Jurassic Park III, chose for his film debut a film concept that is somewhere between a smooth teen movie and modern horror. Or if you want a similar example: a bit like Scream.
Viewers who just want to see blood, better don't start this DVD, because in this film the scary effects (a slamming door), are doing the tricks. So, extinguish all the lights in the living room if you put this film in your DVD player and enjoy the journey of four teenagers who tempt fate by raising spirits with an Ouija board. The experiment starts pure out of curiosity, because the young people want to get in touch with Debbie, a girl who hung herself. But, as it often happens in horror films, nothing is as it seems and Debbie's death has something to do with the diabolical game board.
Ouija is certainly not a masterpiece, and probably a bit too light for fans of the bloody work, but thanks to the great performances, you never get bored. It is of course all a bit predictable and you've seen it before, but that is just rife in the horror genre. Stiles White is certainly not the new Wan, but he certainly doesn't have to be ashamed for this debut.
Didier BECU
17/08/2015
---
Waarschijnlijk zit James Wan er voor iets tussen. En ook al amuseert de man zich tegenwoordig meer met autootjes in The Fast & The Furious, zorgde hij voor een immense boom in het horrorgenre waardoor bibberprenten meer dan een week op de bioscoopaffiche bleven staan. Tot spijt van wie het benijdt was het ook bingo voor Ouija. Tijdens het openingsweekend alleen al rijfde men meer dan twintig miljoen dollar binnen en dat is voor een goedkope productie als Ouija toch een meevaller van jewelste. Eens je de film hebt gezien, is het duidelijk waarom het jonge publiek de weg naar de pluchen filmpaleizen vond. Regisseur Stiles White, die vooral bekend is voor het creëren van special effects voor blockbusters als The Sixth Sense of Jurassic Park III, koos voor zijn filmdebuut een filmconcept dat zich ergens tussen een vlotte tienerfilm en moderne horror bevindt. Of als je het liever met een voorbeeld wil horen: een beetje zoals Scream.
Kijkers die alleen maar bloed op de buis willen, moeten er niet aan beginnen, want in deze film zijn het de schrikeffecten (gewoon een dichtslaande deur) die het werk leveren. Doof dus alle lichten in de huiskamer als je de film in de lader stopt en laat je meeslepen door vier tieners die het lot tarten door geesten op te roepen met een ouija-bord. Het experiment begint uit pure nieuwsgierigheid omdat de jongeren contact zoeken met Debbie, een meisje dat zich heeft verhangen. Maar, zoals dat vaak gaat in horrorfilms, is niets wat het lijkt en heeft de dood van Debbie iets met het duivelse spelbord te maken.
Ouija is zeker geen meesterwerk en waarschijnlijk net iets te licht voor de fans van het bloederige bibberwerk, maar dankzij de prima vertolkingen, verveel je je gelukkig geen seconde. Het is natuurlijk allemaal wat voorspelbaar en je hebt het al vaker gezien, maar dat is nu eenmaal schering en inslag in het horrorgenre. Stiles White is zeker geen Wan, maar voor Ouija moet hij zich zeker niet schamen.
Didier BECU
17/08/2015
---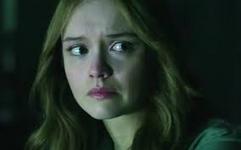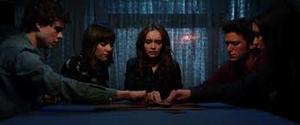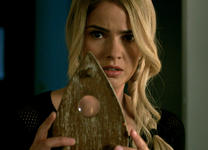 ---