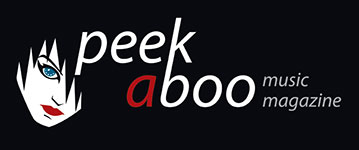 like this cd review
---
STILL PATIENT?
Retrospective 88-2-99
Music
•
CD
Doom
•
Gothic
•
Gothic Rock
[88/100]

Dark Dimensions
01/03/2014, Filip VAN MUYLEM
---
I already reviewed their latest EP and now it's time to listen to this retrospective with exclusive material and remastered songs... One thing to start with is that this one is a must have for fans of this genre!
Still Patient? was formed in the beginning of 1988 by lead singer Andy Koa and guitarist Th.Kraniny. Their joint love of gothic rock bands such as The Sisters of Mercy, Fields of the Nephilim and The Mission influenced their first steps in music. After reviewing their latest EP I was left behind with the question is this all? I want more!
I love the Gothic Rock and straight forward sound! A great voice is driving this song to a higher level. I even hear some electronical sound and am moving my head up and down without first noticing... Love the guitars too just as the handsome drummer!
The first songs show a strong love for The Sisters of Mercy, they sound like a version 2.0 (as we all know that Eldrich is not a real singer and our guy from Still Patient? can actually really sing). So songs like 'Shadows of the Empire', 'Chameleon', Bad Dreams'... are really for people who want the version 2.0! It's clear that in some we hear an influence of Fields of The Nephilim and The Mission too. I love the retro sound and have been listening to the 16 songs for almost 48 hours and I'm still not bored! It's clear that all the songs have been crafted with passion and knowledge of making great music! It feels more and more strange that I have never seen them on stage, as I was old enough to see them on stage when they played for the first time...
One of their best songs are according to me: 'Breathe' (the global sound and the great uptempo drive), 'God and Satan' & Agoraphobia'
here is the review of the EP:
http://www.peek-a-boo-magazine.be/en/reviews/still-patient-selective-perception-ep/
Filip VAN MUYLEM
01/03/2014
---