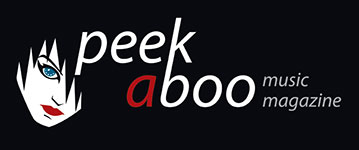 like this vinyl review
---
STOCKHOLM MONSTERS
All At Once
Music
•
Vinyl
Post Punk
[90/100]

Captured Tracks
19/02/2015, Paul PLEDGER
---
Cruelly caught between the preferred electro-rock of New Order and the lolloping acid-funk of Happy Mondays, Factory's Stockholm Monsters mystified critics and fans alike with their own hybrid of the Manchester label's biggest exports. Part introspective, part gritty urban paranoia and part childlike melodies, the Stockies cut a fine line between Top Of The Pops hopefuls and NME favourites with (mostly) short indie-jingles that couldn't fail to impress. Could they?
With just one album and a string of singles under their collective belt, it shouldn't be too hard to gather up their entire catalogue into one concise document. And indeed it isn't - Captured Tracks, in association with previous Monsters compilers LTM (three fine CD masters available now kids), have cunningly assembled pretty much every important Factory (and Factory Benelux) release by the band on one beautifully constructed double-album. A double-album with a 7" single (and a download card which doesn't actually work, but hey) and accurate facsimile reproductions of original sleeves and decent music transfers.
Disc one comprises the band's album Alma Mater plus both sides of the superb single All At Once / National Pastime attached to the end of each side (seriously, just listen to that wonderful melody on the latter). Simplistic lyrics aside, most of Alma Mater stands the test of time with slight syndrums, ankle-deep bass-lines and cute keyboards, plus that all-familiar France vocal-sneer throughout. Album-tracks Life's Two Faces, Terror, Five o'Clock and Where I Belong are peerless little ditties that would have been hits in a parallel world, while Your Uniform offers up something in the way of social commentary with barbed lyrics and near-punk rhythms.
For the bigger picture, head to the second disc for the band's singles. Fairy Tales is the Hannett-produced gem that surely, surely, should be soundtracking everyone's heartbreaks, while the bitter, political Partyline is as apt today as it was in the mid-'80s. Shame they didn't pick the 12" remix for this pressing.
Overall though, Captured have worked hard to bring you a reissue worthy of being exhibited in the Tate and played in every home. Great work.
This review also appeared on Flipside Reviews
Paul PLEDGER
19/02/2015
---