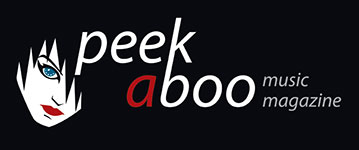 like this concert review
---
STRUGGLER & FALLING MAN
Hamont, De Posthoorn (20/02/2016)
Concert
Rock
09/12/2016, William LIÉNARD
---
Struggler played a home game at the Posthoorn, for which a lot of interested music lovers showed up. That makes sense because this band has always been a bit of a good kept secret. Moreover, it is economical with performances. The reason? Struggler is 35 years old and doesn't exactly belong to the newest generation of rock bands. In addition, internal struggles and misunderstandings have often blurred the atmosphere in the course of the years, but René Hulschbosch was on stage again last Saturday, with the same old stuff that made a favorable impression thanks to a rejuvenated band. But first, Falling Man (from Ghent) was on stage for a spectacular performance...
Falling Man makes music since 2008. The band released the single Downfall in 2011 and the EP The Hordes of the Battered in 2012. The album Falling Man was released on the Ghent label Vynilla Vynil (distribution Rough Trade) in 2013. With two guitars, drums and a hyperactive singer (Sam Louwyck), the band managed to convince the public and that is not obvious, because the majority came for the local lads. Falling Man started with the instrumental Eliot, in which the sound was put down that would dominate the rest of the concert. The single Liars was a first highlight, a heavy rock composition for big outdoor venues with dancer, writer, actor and singer Sam Louwyck as special attraction. He uses a dark voice, that often sounds like grunts rather than singing, but it works, and combined with his very distinctive style - Joe Cocker meets Arno meets Papa Roach – the result is a visually appealing spectacle. We heard howling guitars and dark vocals in Moron (from The Hordes), supported by popping drums and reverb, followed by the ballad-like Raccoon, dragging and parlando, with sparse electric guitars and again a growling singer. More electric violence and a lot of noise in Hot Hotel (with intelligible vocals!), again a hard rock song with an attractive chorus, followed by the nervous Tar Melting, the heavy Bag Slags Down, and the noisy and dark Shine On. Fallen Man ended the concert with More, with the new composition Rebels Rebuild, and Stripper from the recent album. A strong performance, with a very impressive Sam Louwyck.
Time for Struggler. René Hulschbosch faced a major challenge: the much younger band Fallen Man had put the bar quite high. Could he match or even surpass that band with material which is at least thirty years old? 13 songs and 90 minutes later we would know. Struggler began the show with That's Your Dream, an atmospheric rock ballad with melodious and howling guitars, angular guitar solos, rhythm changes and dark vocals. A strong start. Noise, What Noise? was the perfect successor, a short but fast-paced rock song with quite a lot of vocals. Keyboards and drums dominate the dark The Other Side, with lingering vocals and noisy guitars, while Obligation floated on a dark bass and The Room attracted attention thanks to the fierce guitar solos by René Huschbosch. The post-rocklike Recrudesce – from the 12" (1984) - was the next track on the playlist, followed by the angular A Victory or Escapism, which was dominated by a lot of guitar solos and loud drums.
Halfway through the set, it was time for the creamy guitar sound of The Beat of Blood, in which the keyboards very effectively came to the fore, followed by the steaming Persecute and the good sounding Black Age! Then came the slightly mantra-like Perfect End and René Hulschbosch's son ended the concert with youthful guitar violence in two tracks. After an exuberant applause, the band came back for the encores (Including their best-known singles Night Fever and Don't Care). Struggler did a good job and the youngsters seemed to appreciate the concert. Old wine, but still quite drinkable!
William LIÉNARD
09/12/2016
---
Struggler speelde een thuismatch in de Posthoorn, en daarvoor waren heel wat geïnteresseerde muziekliefhebbers opgedaagd. Dat is logisch, want de Hamontse band is altijd een beetje een goed bewaard geheim gebleven en bovendien is hij zuinig met optredens. Het heeft ermee te maken dat Struggler ondertussen 35 jaar bestaat en dus niet meteen bij de nieuwste lichting rockbands behoort die het jonge volkje bezighoudt. Bovendien was er in de loop der jaren sprake van interne strubbelingen en misverstanden, waardoor de band aan slagkracht verloor. Maar René Hulschbosch stond er afgelopen zaterdag toch maar weer, mét het oude vertrouwde materiaal dat dankzij een verjongde omkadering een gunstige indruk maakte. Maar eerst mocht de Gentse band Falling Man het podium betreden en die zorgde voor spektakel…

Falling Man maakt muziek sinds 2008. De band meldde zich in 2011 met de single Downfall en een jaar later met de ep The Hordes of the Battered. Het album Falling Man verscheen in 2013 op het Gentse label Vynilla Vynil (distributie Rough trade). Met twee gitaren, drums en een hyperactieve zanger (Sam Louwyck) wist de band het Hamontse publiek te overtuigen, en dat is niet vanzelfsprekend, want de meerderheid was uiteraard voor de thuisband gekomen. Het gezelschap ging van start met de instrumental Eliot, luid en noisy, waarmee het geluid werd neergezet dat de rest van het optreden zou domineren. De single Liars was een eerste hoogtepunt, een heftige rocker met een hoog stadiongehalte waarmee danser, schrijver, acteur en zanger Sam Louwyck z'n entrée maakte. Hij gebruikt een donker stemgeluid. Het klinkt vaak meer als knorren dan als zingen, maar het werkt, en gecombineerd met zijn zeer aparte stijl – Joe Cocker meets Arno meets Papa Roach – leidt dat tot een visueel aantrekkelijk spektakel. Jankende gitaren en donkere vocalen in Moron (uit The Hordes), gesteund door ploffende drums en galm, gevolgd door het balladeachtige Raccoon, slepend en parlando, met spaarzame elektrische gitaren en een grommende frontman. Meer elektrische geweld en flink wat noise in Hot Hotel (met verstaanbare vocalen, hoe durven ze!), opnieuw een keiharde rocker met een aantrekkelijk refrein, gevolgd door het zenuwachtige Tar Melting, het heftige Bag Slags Down en het luidruchtige en donkere Shine On. Afsluiten deed Fallen Man met More, met de nieuwe compositie Rebels Rebuild en Stripper uit het meest recente album. Een sterk optreden met een indrukwekkende Sam Louwyck.
Struggler liet niet lang op zich wachten en het was duidelijk dat René Hulschbosch voor een grote uitdaging stond: de veel jongere band Fallen Man had de lat vrij hoog gelegd. Hoe counter je dat met materiaal dat minstens dertig jaar oud is? 13 songs en 90 minuten zouden we het weten. Struggler begon z'n optreden met That's Your Dream, een atmosferische rockballade met welluidende en jankende gitaren, hoekige gitaarsolo's, tempowisselingen en donkere vocalen. Een sterk begin. Noise, What Noise? was de perfecte opvolger, een korte maar jachtige rocksong met vrij veel vocalen. Keyboards en drums domineerden het donkere The Other Side, met slepende vocalen en noisy gitaren, terwijl Obligation op een donker basgeluid dreef en The Room de aandacht trok met de vinnige gitaarsolo's van René Huschbosch. Het postrockachtige Recrudesce – uit de gelijknamige 12" (1984) – was de volgende track op de playlist, gevolgd door het hoekige A Victory of Escapism, dat werd gedomineerd door heel veel sologitaargeluid en luide drums. De track viel duidelijk in de smaak.
Halfweg de set was het tijd voor het romige gitaargeluid van The Beat of Blood, waarin de keyboards zeer effectief op de voorgrond traden, gevolgd door het stomende Persecute en het goed klinkende Black Age! Dan volgde nog het lichtjes mantra-achtige Perfect End en René Hulschboschs zoon mocht het concert afsluiten met jeugdig gitaargeweld in een tweetal tracks. Na het uitbundig applaus kwam de band nog een keertje terug voor de encores (o.a. hun bekendste singles Night Fever en Don't Care). Struggler kweet zich perfect van zijn opdracht en het jonge volkje stelde het schijnbaar op prijs. Oude wijn, maar nog best drinkbaar!
Tracklist Falling Man:
1 Eliot
2 Liars
3 Moron
4 Raccoon
5 Hot Hotel
6 Star Melting
7 Bag Slags Down
8 Shine On
9 More
10 Rebels Rebuild
11 Stripper
Tracklist Struggler:
1 That's Your Dream
2 Noise, What Noise?
3 The Other Side
4 Obligation
5 The Room
6 Recrudesce
7 A Victory in Escapism
8 The Beat of Blood
9 Persecute
10 Black Age!
11 Perfect End
12 The Past Won't Burn
13 Final Solution
+ 3 encores
William LIÉNARD
09/12/2016
---
---