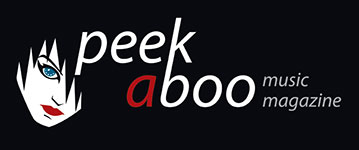 like this movie classics review
---
STUART ROSENBERG
The Pope Of Greenwich Village
Movie
•
Movie classics
Crime
[70/100]

22/06/2014, Didier BECU
---
A nice title to add to our classic series is the totally forgotten The Pope Of Greenwich Village from 1984 by Stuart Rosenberg. All attention was put to Mickey Rourke who played as the sympathetic crook Charlie his first role since Rumble Fish. He starred alongside Eric Roberts who performed his nephew Paulie who was back then a quite good actor who hadn't landed in the forgotten room of the B-moviesection yet. And of course there is Daryl Hannah who conquered in that same year the heart of the world, be it as mermaid in Splash.
The story is based upon the book by Vincent Patrick, who also wrote the script. Charlie and Paulie are both losers who always have the attention of the police. They're nice guys but according to the letter of the law they should be behind bars. They steal money from their boss or shoot (unwanted) a cop when operating a heist. Not only the cops want them by the balls, there's also the cruel mob boss Bed Bug Eddie (a perfect role for Burt Young) who adds some violence.
In a way you can say the movie is a bit dated. There are for example some (gorgeous) tunes from Frank Sinatra while the camera has a perfect shot from the Twin Towers, but the movie stays a classic. The acting from both Rourke and Roberts is great, even if you can accuse Rosenberg for not focusing more on Daryl Hannah's acting talents instead of her ass. This director who made his first steps in television (from the western Rawhide till Alfred Hitchcock Presents) made some irresistible classics (Cool Hand Luke, Brubaker), but also things like My Heroes Have Always Been Cowboys. This crimemovie is certainly classic-certificated and Geraldine Page even obtained a seventh Oscarnomination for this.
The Pope Of Greenwich Village is only on out on DVD, on MGM Video that is!
Didier BECU
22/06/2014
---
Een leuke titel om eens in onze classics-reeks te herhalen is de volledig vergeten The Pope Of Greenwich Village uit 1984 van Stuart Rosenberg. Alle aandacht ging uit naar hoofdrolspeler Mickey Rourke die als het sympathieke boefje Charlie zijn allereerste grote rol na Rumble Fish neerzette. Aan zijn zijde stond Eric Roberts (een schitterende acteur die toen nog niet naar de vergeetkamer van de B-film was gestuurd) als zijn neef Paulie. En natuurlijk is er ook de prachtige Daryl Hannah die in datzelfde jaar als zeemeermin in Splash de hele wereld aan haar voeten (nou ja vin!) kreeg.
Het verhaal is gebaseerd op het gelijknamige boek van Vincent Patrick, die ook het script mocht schrijven. Charlie en Paulie zijn twee klaplopers die het allemaal niet kwaad bedoelen, maar keer op keer de politie op hun dak krijgen. Ze bestelen hun baas in het restaurant of plegen een kraak waarbij ze ongewild een agent naar de verdoemenis schieten. Ze horen wel volgens de letter van de wet achter de tralies vast, maar slecht zijn ze niet. De Italo-Amerikaanse boefjes krijgen niet alleen de flikken achter zich, ook de gestoorde maffiabaas Bed Bug Eddie (een rol die op het lijf van Burt Young staat geschreven) zorgt voor het nodige geweld.
Deze film oogt misschien wel wat gedateerd, zo klinken er deuntjes Frank Sinatra uit de speakers terwijl de cameraman een prachtig shot van de Twin Towers in beeld brengt, toch blijft de film een wat vergeten klassieker. Het acteerwerk van Rourke en Roberts is van de bovenste plank, ofschoon je er Rosenberg kan van beschuldigen dat hij niet heeft opgemerkt dat Daryl Hannah meer troeven heeft dan alleen maar een mooie poep. Die Rosenberg was trouwens een vreemde naam in Hollywood. Deze gevierde televisieregisseur (van de westernserie Rawhide tot Alfred Hitchcock Presents) maakte nadien op het witte doek rasechte klassiekers (Cool Hand Luke, Brubaker), maar ook ondingen als My Heroes Have Always Been Cowboys. Deze misdaadthriller behoort tot de eerste categorie waaraan Geraldine Page zelfs een zevende Oscarnominatie aan overhield, ook al komt ze nauwelijks in beeld.
Wie goed zoekt zal deze film die door MGM Video alleen op dvd is uitgebracht tegen een zacht prijsje op een of andere rommelmarkt kunnen vinden. Meenemen dus!
Didier BECU
22/06/2014
---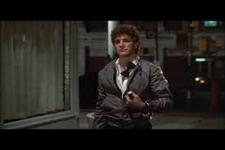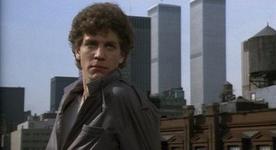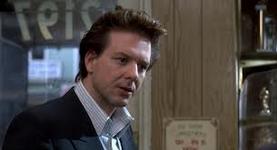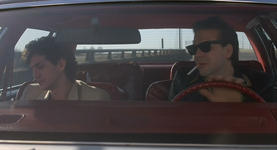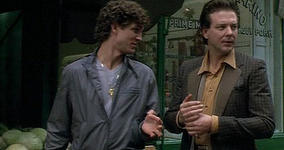 ---