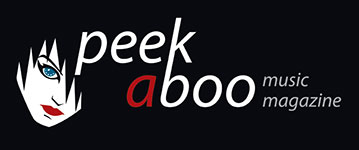 like this cd / vinyl / digital review
---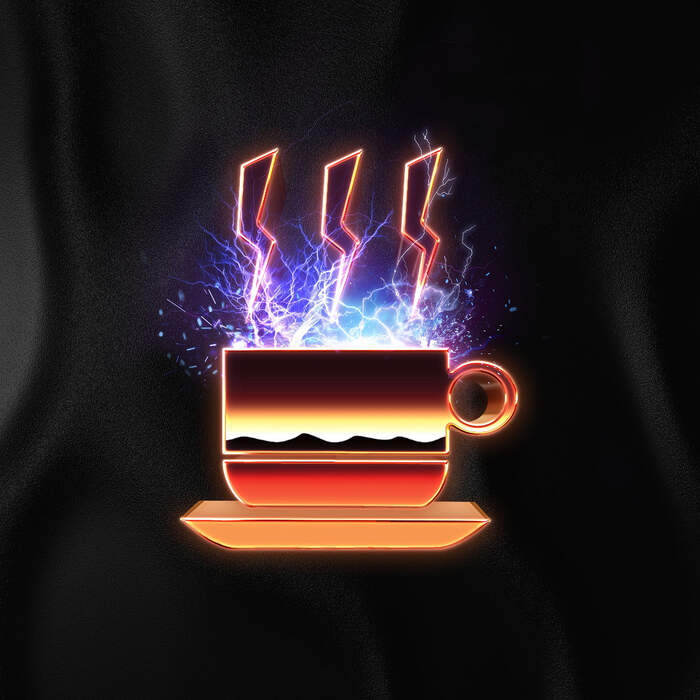 STURM CAFE
Fernes Land
Music
•
CD / Vinyl / Digital
EBM
•
Electro Pop
•
Minimal
•
Synth Pop / Electro Pop
[82/100]

23/01/2021, Jurgen BRAECKEVELT
---
Already since 2001, the Sturm Café duo, initially known as The Xenophobian Alliance, have been bombarding us with their old school EBM from Sweden. Although sometimes it sounds a bit more poppy with an eighties twist, but true to the minimal sound and vintage machinery which they seem to cherish with love. Both have a good notion of the German language which they use in their music.
After an abnormal and Covid-19 soaked 2020 the duo presents us their new album Fernes Land (release in February 2021). A collection of 9 songs that sway between minimal, synth-pop and what can be called real straightforward old school EBM.
The love for vintage and analogue equipment is so evident. 'Fernes Land' is one of those examples. A cheerful sounding sing-along with a nice retro wrapping. And they serve us a few more of those … 'Funkbereit', for example, is powerful because of its simplicity. A bone-dry rhythm, an economical bass line and a minimalistic melody. As we already know, simplicity often leads to excellence and this is what we get served here on a golden platter.
Old school EBM-ers like 'Schauspiel' immediately invite to Im Rhytmus Bleiben on the dance floor. Not stone-harsh, not deafening, not extremely aggressive, but certainly also not less powerful! Especially if you give the volume knob a swing to the right!
If you happen to own an vintage jukebox 'Discolied' will fit in there perfectly. It sounds so eighties you almost miss the screeching and cracking sound and jumping needle by excessive spins. It brings me back to my nice worry-free childhood times when I visited the Sanseveria-window-brown-cafés with my parents. Where you endlessly spend old coins and pushed the nicotine stained selection buttons of the jukebox. 'Spielzeit' also fits perfectly within this spirit.
It is clear that the roots of the Swedish Sturm Café lie in the past. Their sound has so much body and character, is contemporary and yet not. Their main characteristic is being loyal to authentic instruments, or at least make recent synths sound retro. They simply are … Sturm Café!
Jurgen BRAECKEVELT
23/01/2021
---
Al sedert 2001 bestookt het tweetal Sturm Café, welke ooit startten onder de naam The Xenophobian Alliance, ons vanuit Zweden met old school EBM. Al klinkt die soms een fractie meer poppy met een duidelijke eighties-twist. Trouw aan minimale en vintage machinerie, die ze met liefde bedienen. Beiden zijn germanist en bedienen zich van de Duitse taal.
Na een abnormaal en in Covid-19 gedrenkt 2020 brengt het duo in februari 2021 hun nieuwe album Fernes Land uit. Een mix van 9 songs die zwermen van minimal over synthpop tot wat als echte rechttoe rechtaan oldschool EBM kan worden genoemd.
De voorliefde voor vintage en analoge equipment is zo duidelijk aanwezig. Fernes Land is er zo ééntje. Een vrolijk klinkende meezinger met een dikke retro strik erom.
En zo schotelen ze ons nog een paar exemplaren voor. Funkbereit bijvoorbeeld is krachtig door de eenvoud. Een kurkdroge ritmesectie, een zuinige baslijn en een minimale melodie. We weten al dat eenvoud soms tot uitmuntendheid leidt. En dat krijgen we op een schoteltje aangeboden.

Een oldschool EBM-er als Schauspiel nodigt meteen uit tot Im Rhytmus Bleiben. Niet steenhard, niet oorverdovend, niet extreem agressief, maar daarom niet minder krachtig. Zeker als je het volume een oplawaai geeft.
Als je een oude jukebox bezit, dan past Discolied daar perfect in. Het klinkt eighties en zou perfect geklonken hebben, met her en der een snerpend en krakend geluid als de naald van het vele draaien van het vinyltje al eens een sprong zou maken. Mij brengt het in gedachten terug naar mijn vrij onbezorgde kindertijd in met sanseveria gevulde bruine kroegen waar ik met mijn ouders ooit vertoefde. Toen je nog in oude munten eindeloos op vergeelde knoppen van de jukeboxen singles draaide. Spielzeit sluit daar perfect op aan.
Het is duidelijk dat de voorliefde van het Zweedse Sturm Café in het verleden ligt. Hun sound heeft zoveel body en karakter, is hedendaags en toch ook weer niet. Dat ze zweren bij vele authentieke instrumenten, of recentere synths toch retro kunnen laten klinken, is karakteristiek. Ze zijn.. ja.. gewoon Sturm Café!
Jurgen BRAECKEVELT
23/01/2021
---