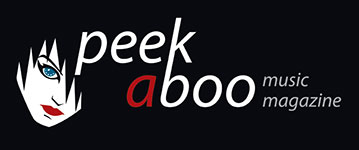 like this movie review
---
SUDABEH MORTEZAI
Macondo (FilmFest Ghent 2014)
Movie
Coming Of Age
•
Drama
•
World Cinema
Filmfest Gent
16/10/2014, Didier BECU
---
The official release from Macondo is in March, but this directing debut from the Iranian female filmmaker Sudabeh Mortezai was shown during FilmFest Ghent. It's not a real surprise as this intriguing coming-of-agestory was already one of the highlights of this year's Berliniale and gained afterwards prices at festivals from Sarajevo and Hong Kong. All reasons to convince you that this is a release that should be marked with a cross in your agenda.
You can see very clear that Sudabeh used to make documentaries as Macondo feels very real. So real that it hurts as much as a film by Mike Leigh or Ken Loach. The story is set in Macondo: a place somewhere in Vienna in where people without papers live. The children have no future. One of them is the 11 year old Chechnyan Ramasan (Ramasan Minkailov) who lost his dad. For the little boy his dad is a war hero who fought against the Russians, for his mother he's a bastard who kidnapped and forced her to marry him. While his mother tries everything to obtain a residence permit, the young Ramasan goes along with the young crooks. His situation is getting worse every day.
If last year The Selfish Giant was the tearjerker of Filmfest then it could be that Macondo will be the one from2014. The movie feels like an exotic version from Truffaut's Les 500 Coups or Kes, but Sudabeh Mortezai never forgets to show the ugliness of today's society. The young Ramasan Minkailov is a natural and owns the charisma to become a great actor. Touching world cinema that takes place in the heart of Western Europe.
Didier BECU
16/10/2014
---
Officieel komt Macondo pas in maart in de bioscoop, maar dit regiedebuut van de Iraanse Sudabeh Mortezai was nu al tijdens FilmFest Gent te zien. Een wonder is dat niet, want deze intrigerende coming-of-agefilm werd door de organisatoren tijdens de Berliniale opgepikt en heeft nadien ook prijzen in zowel Sarajevo als Hong Kong vergaard. Dit maar om je te vertellen dat dit een film is die je met een kruisje in je agenda moet aanstippen.
Je ziet duidelijk dat Sudabeh een verleden heeft als documentairemaakster, want Macondo voelt zeer realistisch aan. Soms zo realistisch dat het bijna even pijnlijk als een Mike Leigh of Ken Loach wordt. Het verhaal speelt zich af in Macondo: een verloederde wijk in Wenen waar sans-papiers zijn gehuisvest. De kinderen hebben daar nauwelijks een toekomst. Eentje van hun is de 11-jarige Tsjetsjeense Ramasan (Ramasan Minkailov) die zijn vader heeft verloren. Voor de jongen is hij een oorlogsheld, maar voor zijn moeder is het een smeerlap die haar heeft ontvoerd en haar heeft gedwongen om met hem te trouwen. Terwijl zijn moeder alles uit de kan haalt om een verblijfsvergunning te versieren trekt de jonge Ramasan met lokale boefjes op en komt zo van de regen in de drop terecht.
Als vorig jaar The Selfish Giant de ontroering van Filmfest was dan is dat dit jaar ongetwijfeld Macondo. De film voelt aan als een exotische Les 500 Coups of Kes, ofschoon Sudabeh Mortezai de lelijkheid van de samenleving niet schuwt. De jonge Ramasan Minkailov is een natuurtalent en heeft alles in zich om een grootse acteur te worden. Ontroerende wereldcinema die zich in het hartje van West-Europa afspeelt.
Didier BECU
16/10/2014
---
---