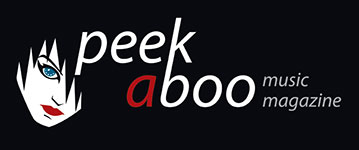 like this concert review
---
SUEDE
Brussels, AB 06/02/16
Concert
07/02/2016, Didier BECU
---
Brett Anderson is 48, but you hardly notice, because he still is the pretty boy everyone can fall in love with. Yesterday, 2016 looked a lot like 1989, although many things have happened during those 27 years. Being addicted, the eternally menacing sword of Damocles named Bernard Butler, a solo career no one is interested in or a band no one seems to be aware of (The Tears). In the meantime Anderson realizes that there is only one solution: to reinvent Suede forever. And even that is a difficult task, as the days are gone that everybody bought the new Suede album without thinking. The only thing you can do is try to please the audience with old (genius) hits, hoping that it realizes that once Suede was a part of Britpop.

Yesterday (and for the entire European tour), Suede chose an alternative: splitting up a gig. First, the new album was played in its entirety, followed by a (sublime) set of the greatest hits. The new album was presented in an unique way: Roger Sargent had made a great video for the album, which was projected while the band was playing in the background. Because the film makes an impact with a topic about suicide and the loss of a child, you hardly look at Brett Anderson and his companions. Night Thoughts is a very dark album. There are no hits on it, it is rather the vision of a 48-year-old man of a world that seems more and more like a collection of diseased individuals. Despite an impressive presentation, the applause was no more than lukewarm.The world may be coming to an end, that does not mean the fans want to give up their Britpop memories.
After a twenty-minute break Suede returned on stage in a different guise. The introverted, moving atmosphere of the previous set was replaced by the uplifting Moving of the 1993 debut album. 23 years ago, Brett performed that song in the same city. There is hardly any difference, not even a rimple, except perhaps that the naivety is gone. Immediately the audience forgot the dark undertone of the first set and danced to Killing Of A Flashboy, one of the many Bowie moments of Anderson's career. Glam rock as only Ziggy could have written it! During Trash, Brett made it clear that he would not be satisfied with a tame public. He gave the microphone to the public, he ran from one corner to another, he wanted to be admired and he showed his fans that despite the many problems of the past, he is still England's most glorious alternative pop idol. The other anthems (Animal Nitrate, So Young and Metal Mickey) were played in a perfect way. You can accuse them of routine, but it still is a bomb! After ten songs the band disappeared and briefly returned with Everything Will Flow. Anderson joked that he would perform a song of the disliked album (Head Music) with pleasure, and he finished with New Generation, dedicated to Jacques Brel.

Brett Anderson loves Brussels, because Brel lived there and he recorded an album with Suede in the Belgian capital. His fans still embrace him. The Britpop tunes are indestructible, timeless, and the are an indispensable part of the oiled Suede machine.
Didier BECU
07/02/2016
---
Brett Anderson is 48. Niet dat je aan hem kan zien. Hij is nog altijd de mooie jongen waarop iedereen zonder nadenken verliefd wordt. Gisteren bleek 2016 gewoon 1989 te zijn, alhoewel er tijdens die 27 jaar zeer veel gebeurd is. Verslaafd, het eeuwig dreigend zwaard van Damocles dat Bernard Butler heet, een solocarrière waarin geen kat geïnteresseerd is of een bandje waar destijds geen mens oren naar had (The Tears). Anderson zal zich ondertussen wel hebben neergelegd bij het feit dat er maar één oplossing is: Suede voor eeuwig heruitvinden. En zelfs dat is een moeilijke taak, want de tijd is lang voorbij dat iedereen de nieuwe plaat van Suede zonder talmen in huis haalt. Het enige wat je kan doen is het publiek plezieren met de oude (geniale) hits opdat het zich herinnert dat Suede ooit tot de Britpopscène behoorde.
Suede koos gisteren (en voor z'n volledige Europese toer) voor een alternatief: het optreden opsplitsen. Eerst kreeg het publiek het nieuwe album integraal te horen, daarna als een verplicht (maar subliem) onderdeel een set met de grootste hits. Voor de uitvoering van de nieuwe albumtracks is gekozen voor een unieke oplossing: Roger Sargent heeft één grote videoclip van het album gemaakt en die werd geprojecteerd terwijl je in de achtergrond de band zag spelen. Doordat de film zo'n impact maakt met een onderwerp over zelfmoord en het verlies van een kind, kijk je nauwelijks naar Brett Anderson en zijn kompanen. Night Thoughts is een loodzware plaat. Er staan geen hits op, het is eerder de visie van een 48-jarige op de teloorgang van een wereld die met de dag meer en meer een verzameling van zieke individuen wordt. Hoe imponerend het ook allemaal was, bleek het applaus eerder lauw. De wereld is misschien wel om zeep, maar dat betekent niet dat de doorsnee concertbezoeker daar zijn portie Britpop voor wil opgeven.
Na een pauze van een twintigtal minuten, verscheen Suede opnieuw op het podium, maar in een andere gedaante. De introverte, ontroerende sfeer van de vorige set maakte plaats voor Moving uit hun debuut van 1993. Ooit bracht Brett 23 jaar geleden in dezelfde stad (de VK) datzelfde lied. Er is nauwelijks enig verschil merkbaar, zelfs geen rimpel, behalve misschien dat nu de naïviteit is verdwenen. Het publiek was meteen de donkere ernst van de eerste set vergeten en danste vrolijk op Killing Of A Flashboy, één van de vele Bowie-momenten uit Andersons carrière. Glamrock zoals alleen Ziggy die kon componeren! Tijdens Trash maakte Brett duidelijk dat hij niet tevreden zou zijn met een tam publiek. Hij gaf de microfoon door aan het publiek, hij holde van de ene hoek naar de andere, hij liet zich betasten, hij liet zich bewonderen en toonde zijn fans dat hij ondanks de vele problemen nog steeds Englands meest glorieuze alternatieve popidool is. Ook de andere meezingers (Animal Nitrate, So Young en Metal Mickey) werden routineus, maar met verve gebracht. Na tien songs verdween de band, om daarna nog eventjes terug te keren met Everything Will Flow. Anderson grapte dat hij met plezier een song uit het door de pers uitgespuwde album (Head Music) wilde brengen en sloot af met New Generation, dat werd opgedragen aan Jacques Brel.
Brett Anderson houdt van Brussel, ook al was het alleen maar omdat Brel er woonde en dat hij er een album met Suede opnam. Ook zijn fans omarmen hem nog steeds. De Britpopdeuntjes zijn onverwoestbaar, tijdloos, maar ook een onmisbaar deel van de geoliede Suede-machine.
Didier BECU
07/02/2016
---