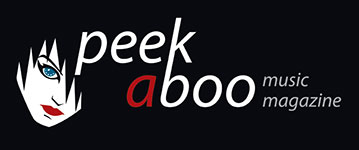 like this vinyl review
---
SUMERIAN FLEET
Just Pressure
Music
•
Vinyl
Cold Wave
•
Electro
•
New wave
[98/100]

Dark Entries Records
26/06/2014, Peter TYLER
---
Sumerian Fleet is the band of Dutch producers Martijn Hoogendijk (Alden Tyrell) and Ingmar Pauli with vocalist Zarkoff. Both Alden Tyrell as Ingmar Pauli are well known within the electro/minimal techno dance scene ever since 1998/1999. Around 2009 they've joined hands to start this joined project, a visit to what's their mutual roots : 80's New Wave and Industrial.
Inspired by the sound of Fad Gadget, Invincible Limit, early Human League, The Neon Judgement, Portion Control, Dave Ball, and John Foxx … they've released their debut eponymous EP on Clone's West Coast series in 2010 and the second "Sturm Bricht Los" EP came out in 2012 on the Creme Eclipse branch of Creme Organization with "Just Pressure".
Both releases have already become much sought after collector's items and this didn't remained unnoticed at Dark Entries Records and so today their first full length album is a fact.. and at this moment it's the best new album I've heard this year.. The proof once more "Wave" didn't die somewhere in the nineties
Perhaps it's a pity the songs of the first two releases aren't on this album with the exception of "Just Pressure" which appears here in a more extended new version but this album is all new material recorded between 2013 and 2014.
I could review each song separately but at the other hand it would all come down to awesome, excellent, danceable, and comparisons with the bands mentioned above.
So don't hesitate.. discover this band, this album, and you will get addicted to each song just like I did.
1. Just Pressure
2. On To You
3. Unfulfilled Desire
4. Gone for Good
5. Orbiting
6. Nebelwerfer
7. Dirty Water
8. Patient #7
9. 2047
Peter TYLER
26/06/2014
---