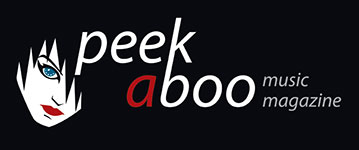 like this cd review
---
SUN AND THE MOON, THE
CLASSICS: Le Soleil, La Lune
Music
•
CD
Indie
•
New wave
•
Post Punk
[95/100]

15/06/2014, Didier BECU
---
One of the main reasons why we invented our classics-series is because we're aware of the fact that some of the best records are actually totally unknown. Of course as usual it's for all the wrong reasons. A fine example of this are The Sun & The Moon. In fact this band already rose out of the ashes fromthe most underrated band ever: The Chameleons.
When asking once Mark Burgess if he doesn't regret that his band could have been as big as U2, simply because they invented that sound, the man just shrugged his shoulders. He likes U2 himself and he never thought about it. Who knows what he was thinking when The Sun & The Moon were another big failure, at least money wise.
The band is formed by Mark Burgess (bass and vocals) ,John Lever (drums) and later joined by Andy Clegg and Andy Whitaker (guitars, keyboards) which is indeed The Chameleons. This band was supposed to be a new future, they were even signed on Geffen Records which was in 1998 one of the biggest alternative major labels that even signed Sonic Youth.
But nothing happened. In fact I found my copy back then in a large heap of unwanted records. It had a cut out, as they did back then with all American releases that were sold over here. Some say they were the first Britpopband, I say it's simply the 4th album by The Chameleons that was never supposed to come out.
Seeing so many bands in my life, I don't think that an artist carved such a deep scar in my soul as Burgess did. When seeing him in a Brussels restaurant (I kid you not!) during one of his first Chameleons Vox Burgess cracked my mind. There was already a crack in there (mind you), but once the gig was over, I simply knew that life could never be the same again. I never blamed Mark for that. At contrary, more than ever I crawl back to his music and this album is one of them.
Ten songs that are the ultimate proof of great melancholy. Lyrics about daily life, defining situations that make you aware that you're nothing but a fly…knowing that life is almost a synonym for emotional hell. Only Mark could write such words, of course along with his soul mate Adrian Borland. Enough of my stupid words, get this cd if you have never heard it. Nah, they don't make 'em like these anymore. Shame.
Lyrics (A Picture Of England)
Always the days are the same
Monotonous rut and routine
Is it his fate to O.D.
On biscuits and T.V.
Remembering someone at school
Mammouth mouth was his name
"What more could there possibly be,"
He said,
"For someone such as you
Such an empty-headed fool
You see"
He sits there waiting patiently
He sits there waiting patiently
Not knowing what he waits for
Uncertain what he wants for sure
Not knowing what he waits for
The one who yearns for something more
She's annoyed and she doesn't know why
By the neighour who's fixing his car
He's spent so many hours underneath it now
The bloody thing should fly
Their greetings float through her mind
Like music you hear in a lift
Frustrations and feelings she can't control
Wake within her now
They churn within her now...
She sits there waiting patiently
She sits there waiting patiently
Not knowing what she waits for
Uncertain what she wants for sure
Not knowing what she waits for
The one who yearns for something more
The Prudential man is here
Oh please, just go away
The bible-basher's here
Thanks but not today
Brown envelopes appear
Throw them all away
So many bills to pay
Every day the same
I don't want to know, I don't want to know
Oh no no...
I don't want to know...
Oh, no no no no no no,
Tracklist
The Speed Of Life 4:07
Death Of Imagination 3:49
A Matter Of Conscience 5:30
Peace In Our Time 4:25
Dolphin 4:20
House On Fire 5:25
The Price Of Grain 6:06
Limbo-Land 3:27
A Picture Of England 5:24
This Passionate Breed 4:42
Didier BECU
15/06/2014
---