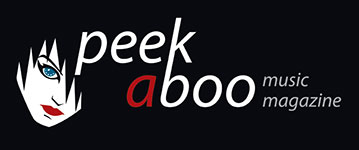 like this album classics review

---
SURPRIZE
In Movimento
Music
•
Album Classics
Electro Wave
[70/100]

Factory Benelux
12/08/2015, Paul PLEDGER
---
Aficionados of in-house remixers at Factory Records might be pleased to learn of this release - Italian electro-wave and art-house band Surprize commissioned BeMusic (Bernard Sumner) and Dojo (Donald Johnson) to remix the first few EP tracks that kick off this compilation. Perhaps more suited to the Northern Lowlands than the sun-bathed Med, Surprize began life as a skanking new-wave post-punk outfit, slightly besotted with ska and 2-Tone before switching channels for a more robust, some might say, po-faced musical rhetoric that attracted Factory's European sister-label. This CD gathers their hard-to-find work in reverse chronological order - and there's a good reason for that.
Originally recorded as a 12" for Factory Benelux in 1984, In Movimento itself is four examples of moody Europop that resembles the type of earnest synth-pop fluff that Bill Nelson and Visage were creating at around the same time with far more successful results. Clearly, all concerned were busy exercising their programming abilities across all four songs, rather than honing the song-writing. With drum-machines liberally sprinkled throughout, low-slung basslines twanging like rubber-bands and sub-tribal chanting the definite norm, Stavolta is perhaps the most likeable of the quartet but even this expansive epic suffers from a lack of drive and urgency, due in part to the stop-start stuttery drum patterns. Nice bass though. Not surprisingly, Surprize were no more after the release of FBN 26 - as a swan-song release, it is just above-average at best.
Far more interesting are the next four pieces recorded as a 12" EP in 1982. Originally entitled The Secret Lies in Rhythm and issued on Base Records, white-boy funk and bongo-crazy percussion are the order of the day on the impressive Leaves Me Blind. Punctuated with brass and yet more chanting, you have a hybrid of Shriekback, Pigbag and Allez Allez (whose own catalogue has recently been reissued), recorded without fuss and pomp and actually rather pleasing to listen and shake your ass to. All four of these songs wouldn't have sounded amiss on Y Records and as such are superior to what is to follow.
The last two tracks on here are the band's first foray into recording and it shows. Obviously a nod to credible Brit-reggae acts like The Specials and The Beat, Nu-Clear Dance also manages to sound as uncool as The Pirahnas with the flip Empty House borrowing from Bad Manners and, again, The Specials - it's not great. In fact, it's hard to believe this is the same band who opened this CD!
For those fascinated with the European avant-garde playing at pop-stars, you could do far worse than give Surprize a moment of your time - there is something for a far wider audience than the band attracted 30 years ago, that's for sure. Post-punk, electro-funk, ska and African-styles is as unlikely a mix as it sounds - but it works more often than not.
This review also appeared also on Flipside Reviews.
Paul PLEDGER
12/08/2015
---