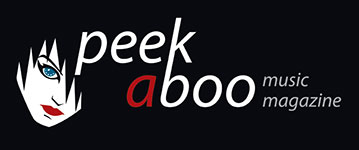 like this concert review
---
SUUNS
Brussels, Botanique (22/05/2016)
Concert
10/12/2016, Didier BECU
---
The new edition of Les Nuits Botanique is in full swing, and as at any festival, it is difficult to choose. One thing is sure: at this Brussels festival, everyone will find something of his choice.
I myself chose Suuns. Why? Well, because Hold/Still is one of the most remarkable albums of this year so far. But before we could test if the Canadians could prove their skills on stage, we saw the set of the Walloon band Duane Sarah. You never heard of this band with the almost impossible name to remember, did you? Well, maybe The Scrap Dealers rings a bell. A few years ago this band convinced the indie crowd with the album After A Thousand Blows and Hugues Daro was part of it. Duane Serah is just another band he's involved in. The sound of this Liège-based band can be described as shoegaze (think The Verve), embellished with a lovely guitar sound that sometimes reminds us of Peter Hook. The band will never get the award for most original band, but it managed to find the right songs anyway.
And then Suuns were on stage. It is definitely not easy to describe the sound of Ben Shemie's band. You hear post-punk, psychedelia, shoegaze and even some disco. You have to experience the music as a trip, in fact Suun's music is so quirky that you need more than ten spins before you understand what the brilliant album Hold/Still is about (it was produced by John Congleton, who previously worked with Explosions In the Sky and The War on Drugs.
As mentioned, a brilliant CD with balls, but the live set lacked some magic. Of course we heard beautiful songs, because the Canadian band dragged us into their psychedelic paradise, full of experiment, but the concert did not seduce us to fall in love with Hold/Still. Maybe it was too neat or too static? Who knows.
Ben Shemie, Liam O'Neill, Max Henry and Joseph Yarmush have lots of talent, but on stage they lack an emphatic look (physically and musically), but if they manage to overcome that problem, then they surely will be gigantic as the letters of the group name in the background of the set in the Orangerie.
Didier BECU
10/12/2016
---
De nieuwe editie van Les Nuits Botanique draait op volle toeren, en zoals dat op ieder festival het geval is, blijft het moeilijk om te kiezen. Eén ding staat echter vast: op dit Brussels muziekfeestje komt iedereen aan zijn trekken.
Zelf koos ik voor Suuns. Waarom? Wel, gewoon omdat Hold/Still misschien wel één van de meest opmerkelijke cd's van het jaar is. Maar vooraleer we konden testen of de Canadezen dit ook op het podium waar konden maken, zagen we de set van de Waalse band Duane Sarah. Nog nooit gehoord van deze groep die een bijna onmogelijk te onthouden naam heeft? Wel misschien zegt de naam The Scrap Dealers je wel iets: de band die een paar jaar geleden het indiepubliek wist te overtuigen met After A Thousand Blows. Daar zat Hugues Daro bij, en Duane Serah is een andere band van hem. Het geluid van deze Luikenaars valt het best te omschrijven als shoegaze (denk aan The Verve), aangedikt met een heerlijk gitaarspel dat soms wel iets van Peter Hook heeft. De prijs voor meest originele band zullen ze wellicht niet al te gauw verdienen, maar de songs zitten goed in elkaar en geregeld slagen ze er in om de juiste song te vinden.
En dan Suuns. Het is absoluut geen pretje om het geluid van de band van Ben Shemie in woorden uit te drukken. Je hoort wat flarden post-punk, psychedelica, shoegaze en zelfs wat disco. Toegankelijk is het nooit, niet alleen is het muziek die je als een trip moet ondergaan, ze is zo eigenzinnig dat je meer dan tien luisterbeurten nodig hebt vooraleer vat te krijgen op de briljante laatste cd Hold/Still, die door John Congleton is geproducet, een man die eerder al mooi werk verrichte met Explosions In The Sky of The War On Drugs.
Zoals gezegd een briljante cd met ballen, maar op het podium ging er toch wat magie verloren. Niet dat we niks moois hoorden, want de Canadese band sleurde ons vanaf het begin zonder pardon mee in z'n psychedelisch paradijs waarin experiment nooit wordt geschuwd (integendeel!), desalniettemin ontbrak de klik die je op Hold/Still wel hoort. Misschien was het allemaal net iets te proper of lag het aan het feit dat de band het allemaal iets te statisch doet? Wie zal het zeggen.
Ben Shemie, Liam O'Neill, Max Henry en Joseph Yarmush barsten van het talent, maar op een podium willen we wel nog dat extraatje meer en dan worden ze wellicht even groots als de gigantische, met lucht opgeblazen letters van de groepsnaam die achteraan op de set van de Orangerie stonden.
Didier BECU
10/12/2016
---