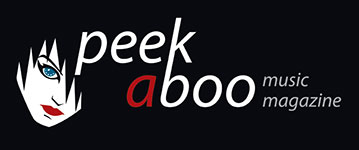 like this cd review
---
SUZERAIN
Midnight In The Drawn City
Music
•
CD
Indie
[62/100]

05/05/2011, Didier BECU
---
Someone in the mood to hear another neo postpunk band or just like they're describing themselves, a band that plays new wave rock or electro indie disco?
Anyway, Suzerain isn't maybe an act that we would describe as a typical Peek-A-Boo band but not only was their record one of the first that landed in our office but we also wanna give new talent an optimal chance to exposure themselves.
They're indeed the kind of musicians who like to bet on different horses as they say but in the case of Suzerain this can only be a good thing as the 80's touch that is flavouring their indie sounds gives it an extra touch so you won't categorize them as just one of the many.
After five years of being at the London club scene, they finally have their debut out which features twelve tracks. The vocals from singer Tom Pether is perhaps a bit too polished to get a grip on you but it's definitely a godsend to finally hear a band who decided to hang on to the guitar sound U2 were having during their "October"-days.
Ten years ago we definitely would have compared them to the likes of Marion or Rachel Stamp, but who remembers them?
A tip for those who like Britpop that has some new wave and punk (well, some) influences.
Didier BECU
05/05/2011
---
Heeft er iemand zin in nog eens een neo postpunk band, of (zoals ze zich zelf graag omschrijven) iets dat klinkt als new wave rock of electro indie disco?
Nu goed, Suzerain is misschien niet meteen het soort groep dat wij zouden gaan bestempelen als een typische Peek-A-Boo act maar niet alleen was hun debuut één van de eerste releases die op onze redactie kwam binnengewandeld, ook hebben we bij Peek-A-Boo steeds een luisterend oor voor aanstormend talent.
Het mogen dan wel het soort muzikanten zijn die er hun hand niet voor om draaien om op verschillende paardjes te wedden, toch is die 80's touch bij Suzerain een goede zaak want het is net hierdoor dat deze groep niet het lot toegedeeld krijgt om bestempeld te worden als één van de vele.
Na vijf jaar te hebben doorgebracht in de Londense clubscene, hebben ze dan nu eindelijk hun debuut uitgebracht waarop twaalf nummers prijken.
De stem van Tom Pether mag dan misschien net iets te gepolijst klinken, toch is het een opkikker dat er terug een groep is die de gitaren uit de kast tovert zoals we die kennen van U2 uit hun "October"-dagen.
Tien jaar geleden zouden we een groep als Suzerain nog hebben vergeleken met Marion of Rachel Stamp, maar wie herinnert zich deze nog?
Een tip dus voor zij die houden van Britpop met new wave en punk (nou ja) invloeden.
Didier BECU
05/05/2011
---