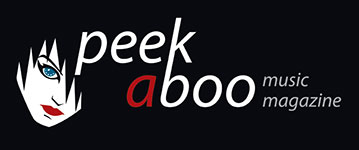 like this cd review
---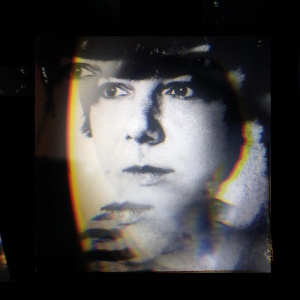 SWEET BABOO
The Boombox Ballads
Music
•
CD
Pop
•
Singer Songwriter
[80/100]

Moshi Moshi
31/08/2015, William LIÉNARD
---
The Boombox Ballads is the fifth album of the Welsh singer-songwriter Sweet Baboo (aka Stephen Black). In England he was a regular guest in the radio program of Marc Riley on BBC6, and his album Ships (2013) was quite successful, while the albums I'm A Dancer and Songs About Sleeping (both from 2010) were nominated for the Welsh Music Prize. High time to get acquainted with a talent which hitherto was unknown in these parts of the world.
Because the designation singer-songwriter - at least according to him – has negative connotations, Sweet Baboo decided to use a different approach for his new album and so he asked arranger Paul Jones to provide a more accessible sound, while he himself tried to maneuver the songs in the direction of Harry Nilsson and Scott Walker. We leave it up to the listener to decide whether he succeeded, but the fragile compositions on The Boombox Ballads album sound mature and interesting, and they have a varied instrumental accompaniment that leaves no room for boredom.
Sometimes begins as a simple song with acoustic guitar accompaniment and then cracks open with fairground organ-like guitars, a deep bass, brass and classical violins, while Got to Hang Onto You is more nervous and reminds us of Al Stewart and Lloyd Cole: smooth, melodic and infectious. You Are Gentle floats on the sound of a piano, guitars and percussion, with dark copper in between, a softly humming choir in the background and a hot jazzy feel. Two Lucky Magpies sounds like an American musical ballad from the 50s, narrative and nostalgic, again with beautiful violins, a gentle piano accompaniment and a varied vocal line. Very nice.
Title track The Boombox Ballads is a playful instrumental with deep basses, acoustic guitar and cauldron-like drums, complemented by carefully shrieking and honking guitars. You Got me Time Keeping, with the assistance of Laura Bryon, is the longest composition on the album with quite some tempo changes, a catchy melody, a beautiful interlude of violins, piano and brass, followed by a dialogue-like vocal passage, a dreamy part and a reprise of the smooth melody before the quiet finale is deployed. If we were asked to select a song to the playlist of the Flemish Radio 1, then it probably would be the smooth and easy Walking in the Rain or maybe the stunning I Just Want to be Good, written for and about Sweet Baboo by Cate Le Bon, a thoroughbred ballad in which Sweet Baboo sings a whole octave higher and leads the composition to a climax. But Tonight You are a Tiger is a driven pop ballad, again with a catchy melody, a comfortable pace and beautiful harmonies in the chorus. Over & Out with its lingering percussion, gently humming accompaniment and dark voice, invites you to an intimate dance in low light, the perfect song for the first dance at a wedding, although the text is not immediately suitable for the occasion. Nevertheless, a beautiful pop song and again a favorite.
No punk, drone or synths on this album, but gorgeous ballads and fresh up-tempo compositions of a very talented singer-songwriter. We will play this more often, no doubt about it!

Tracklisting:
1. Sometimes
2. Got To Hand Onto You
3. You Are Gentle
4. Two Lucky Magpies
5. The Boombox Ballad
6. You Got Me Time Keeping ft. Laura Bryon
7. Walking In The Rain
8. I Just Want To Be Good
9. Tonight You Are A Tiger
10. Over & Out
Watch Sweet Baboo's album trailer here
www.sweetbaboo.co.uk
http://www.youtube.com/sweetbabooVEVO
William LIÉNARD
31/08/2015
---
De Noord-Welshe singer-songwriter Sweet Baboo (aka Stephen Black) is met The Boombox Ballads aan z'n vijfde release toe. In Engeland – hij is een graag gehoorde gast in het programma van Marc Riley op BBC6 – geniet hij ondertussen bekendheid met zijn album Ships (2013) en I'm A Dancer/Songs About Sleeping, allebei uit 2010, werden zelfs genomineerd voor de Welsh Music Prize. Hoogste tijd dus om kennis te maken met een talent dat tot nog toe onbekend bleef in onze contreien.
Omdat aan de benaming singer-songwriter – althans volgens hem – negatieve connotaties verbonden zijn, besloot Sweet Baboo om het voor z'n nieuwe album over een andere boeg te gooien en dus deed hij een beroep op arrangeur Paul Jones om het materiaal van een toegankelijker geluid te voorzien, terwijl hij zelf het songmateriaal in de richting van Harry Nilsson en Scott Walker probeerde te manoeuvreren. Of hij daarin geslaagd is, dat laten we graag aan u als luisteraar over, maar de fragiele composities op The Boombox Ballads klinken in elk geval volwassen en interessant, en ze zijn voorzien van een zeer gevarieerde instrumentale begeleiding waardoor er geen moment sprake is van verveling.
Sometimes begint als een eenvoudige song met akoestischegitaarbegeleiding en barst vervolgens open met kermisorgel-achtige gitaren, diep basgeluid, koper en klassieke violen, terwijl Got to Hang Onto You een versnelling hoger schakelt en herinneringen aan Al Stewart en Lloyd Cole oproept: vlot, melodisch en aanstekelijk. You Are Gentle dobbert op het geluid van een piano, gitaren en slagwerk, met donker koper tussendoor, een zacht zoemend koortje op de achtergrond en een warme jazzy feel, en Two Lucky Magpies de sfeer van Amerikaanse musicalballades uit de jaren 50 oproept, verhalend en nostalgisch, opnieuw met prachtige violen en een voorzichtige piano voor de begeleiding en een zeer gevarieerde zanglijn. Heel erg mooi.
Titelsong The Boombox Ballads is een speelse instrumental met een diepe bas, akoestische gitaar en ketelachtige drums, aangevuld met voorzichtig snerpende en toeterende gitaren. You Got me Time Keeping, met assistentie van Laura Bryon, is de langste compositie op het album met redelijk wat tempowisselingen, een catchy melodie, een prachtig intermezzo van violen, piano en koper, gevolgd door een dialoogachtige zangpassage, een dromerig vervolgstuk en een reprise van de vlotte melodie alvorens de rustige finale wordt ingezet. Mochten we een compositie voor de playlist van radio 1 mogen selecteren, dan was het wellicht het vlotte en eenvoudige Walking in the Rain of misschien toch eerder het bloedmooie I Just Want to be Good, geschreven voor en over Sweet Baboo door Cate Le Bon, een volbloed ballade waarin Sweet Baboo een hele octaaf hoger schakelt en de stem de compositie naar een climax leidt. Maar ook Tonight You are a Tiger is een geheide popballade met een aanstekelijk melodie, een aangenaam tempo en prachtige harmonieën in het refrein. Over & Out met z'n slepende percussie, zacht zoemende begeleiding en donker stemgeluid, nodigt uit voor een intiem dansje bij weinig licht, de perfecte song voor de openingsdans op een huwelijksfeest, zij het dat de tekst niet meteen geschikt is voor die gelegenheid. Niettemin een prachtige popballade en opnieuw een favoriet.
Geen punk, drone of synths op dit album, maar lekker in het oor liggende ballades en frisse uptempo tracks van een getalenteerde singer-songwriter. Wij draaien dit beslist vaker!
William LIÉNARD
31/08/2015
---