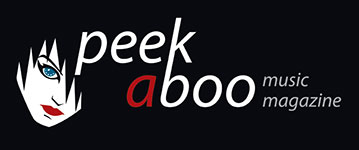 like this concert review
---
SWERVEDRIVER
Antwerp, Trix (17/11/2015)
Concert
20/11/2015, Didier BECU
---
Nobody ever really expected it, but from Lush to Slowdive, shoegazebands are back on stage today. All in all, it will probably be a mixture of melancholy and making money, but no music fan who mourns about that. Swervedriver from Oxford is also back, and the tour that puts their newest long player I Was not Born To Lose in the spotlight, also stopped in Antwerp. Before the four noisemakers entered the stage, we first were entitled to hear a few tracks by Statue.

Antoni Joos, Lennart, Bart, Emiel, Jan are five young Belgian guys who have released Calexico Point, their second album. Four guitars and a deafening drum are on stage. They stand neatly in a row as students, but the noise Statue makes is anything but tame. It is almost an impossible task to describe the sound of these musicians, but it has the playfulness of Quickspace, the experimental feeling of Can and the wall of sound of Mogwai. Noise for the sake of noise? Certainly not, because their music is very accessible, but you'll never hear their krautrocknoisepop on the radio. Too bad, but those who were on time in the Trix venue, knew that they had seen something beautiful, Flemish hope, even though Statue fortunately doesn't sound Flemish at all!
Swervedriver is defined in every music encyclopedia as shoegaze, but actually these four Brits have more in common with the raw noise of Dinosaur Jnr. then with the subtlety of Ride, but a child simply must have a name.
From the opener Autodidact, a new song, it was clear that Adam Franklin and his entourage would opt for an ear smashing sound. We immediately had some mixed feelings, because you are blown away by the guitars, the vocals however were impossible to hear. Quite quickly in the set, we heard the hit (well, in a way) Never Lose That Feeling, although the track was played in such a deafening way that it was almost unrecognizable. Franklin moved his cap once and while, and then he muttered that it was a strange week for the whole world. The Swervedriver frontman appeared to be a taciturn man, even though he probably was too busy with pushing all kinds of effects pedals. A lot of songs from the new album were played, like Everso, Setting Sun, Lone Star and I Wonder, in which Mikey Jones showed that he was an excellent drummer and a fine guitarist (Mick Quinn), who was once in Supergrass.
But of course, the audience wanted to hear the old classics, and not everyone will agree, but songs like Son Of A Mustang Ford, or the enchanting Rave Down, are still among the best songs this quartet from the British university city has ever composed. It lasted seventeen years before Swervedriver came back and the almost sold out Trix Club proved that it was willing to give them a second chance. So do we, but they should do something about the quality of the songs, because despite their wall of sound, they just feel too much like a lightweight.
Didier BECU
20/11/2015
---
Niemand die het eigenlijk ooit had verwacht, maar van Lush tot Slowdive, alle shoegazebands staan vandaag weer op het podium. Wellicht zal het zowel met melancholie als geld te maken hebben, maar geen muziekfan die daar om treurt. Ook Swervedriver uit Oxford is terug, en de toer die hun nieuwste langspeler I Wasn't Born To Lose You in het licht moet zetten, hield ook halt in Antwerpen. Vooraleer de vier lawaaimakers het podium betraden, hadden we eerst nog recht op een paar nummers van Statue.
Antoni, Joos, Lennart, Bart, Emiel, Jan zijn vijf jonge kerels die met Calexico Point hun tweede langspeler hebben uitgebracht. Niet minder dan vier gitaren en een loeiharde drum zie je op het podium. Ze staan netjes als scholieren op een rij, maar de herrie die Statue maakt is allesbehalve braaf. Het is bijna een onmogelijke opgave om de muziek van deze muzikanten te omschrijven, maar ze bezit de speelsheid van Quickspace, het experimentgevoel van Can en de geluidsmuur van Mogwai. Lawaai om het lawaai? Zeker niet, want hun muziek is zeer toegankelijk, alleen zal je hun krautrocknoisepop niet vaak op de radio horen. Jammer, maar diegenen die op tijd in de Trix waren, weten dat zij iets moois zagen, een stukje Vlaamse hoop, ook al klinkt Statue gelukkig niet Vlaams!
Swervedriver staat in iedere muziekencyclopedie als shoegaze omschreven, maar eigenlijk hebben deze vier Britten meer gemeen met de pokkenherrie van Dinosaur Jnr. dan met de subtiliteit van Ride, maar een kind moet nu eenmaal een naam hebben.

Vanaf de opener Autodidact, dat tevens een nieuw nummer is, was het duidelijk dat Adam Franklin en zijn gevolg voor een loeihard geluid zouden kiezen. We kregen er meteen een dubbel gevoel bij, want je werd door de gitaren weggeblazen en van de zang begreep je geen woord. Vrij vlug in de set kregen we de hit (nou ja) Never Lose That Feeling, ofschoon het nummer door de oorverdovende versie bijna onherkenbaar was. Behalve zijn petje wat bewegen en prevelen dat het voor de hele wereld een vreemde week was, bleek de Swervedriver-frontman een zwijgzame man, ook al zal hij het waarschijnlijk iets te druk hebben gehad met het induwen van allerlei effectpedaaltjes. Er werden een heleboel nummers uit de nieuwe plaat gespeeld, zoals Everso, Setting Sun, Lone Star en afsluiter I Wonder, waarin drummer Mikey Jones het beste van zichzelf liet zien, evenals gitarist Mick Quinn, die ooit nog bij Supergrass zat.

Maar natuurlijk wilde het publiek ook de oude klassiekers horen, en niet iedereen zal het ermee eens zijn, maar nummers als Son Of A Mustang Ford of het betoverende Rave Down behoren nog altijd tot het beste van wat dit viertal uit de Britse universiteitsstad ooit heeft gecomponeerd. Het heeft zeventien jaar geduurd vooraleer Swervedriver er weer stond en de bijna uitverkochte Trix Club bewees dat men deze band nog een tweede kans wil gunnen. Dat doen wij ook, maar we verlangen toch dat er eerst wat aan de kwaliteit van de songs wordt gesleuteld, want ondanks hun geluidsmuur, voelen ze net iets te veel als een lichtgewicht aan.
Didier BECU
20/11/2015
---