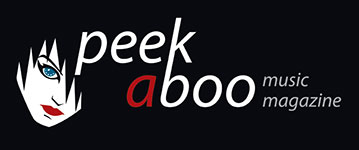 like this book review
---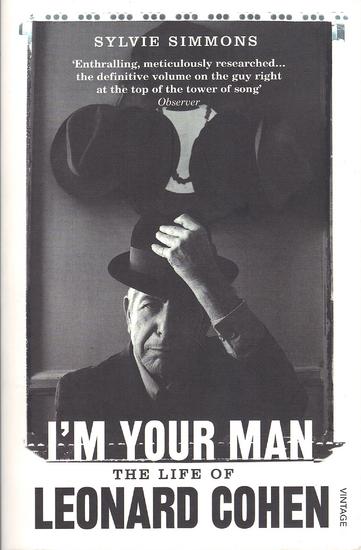 SYLVIE SIMMONS
I'm Your Man – The Life of Leonard Cohen
Book
Biography
[80/100]

16/12/2014, William LIÉNARD
---
For this biography about the life and work of the Canadian singer-songwriter Leonard Cohen, journalist Sylvie Simmons not only had the privilege to talk with the poet and musician, but also with men and women who know him well: his muses and lovers, his friends and business partners, teachers, rabbis, monks and people who in one way or another are/were important for his career. The result is a very detailed report and an excellent portrait of the artist, who has had a great influence with his poetry and songs on different generations since the 60's and who even today delivers fascinating and creative work.
Leonard Cohen was born into a Jewish family in Montreal. At home the Cohens spoke English, and as a result they felt much affinity with the English minority in the predominantly French-speaking city, and because Leonards father was the owner of a successful costume factory, he felt more at ease in the financially strong English minority than in the predominantly poorer French-speaking working class. Cohen received an excellent education at an English college and after the premature death of his father, his mother - emigrated from Russia – had no problems with the fact that her son joined the cultural milieu of his hometown. After his secondary school, Leonard ended up in the office of one of his uncles, but he wanted to write and at a very young age he already read from his own work for like-minded youngsters in the coffee shops of Montreal. In 1956 - he was 22 years old - he debuted with the poetry collection Let Us Compare Mythologies. In the beginning of the sixties he belonged to the select group of well-known Canadian writers and with a scholarship he went to the Greek island of Hydra where he wrote the poetry collections Flowers for Hitler (1964), Parasites of Heaven (1966) and the novels The Favourite Game (1963) and Beautiful Losers (1966) wrote. The reactions of the press were mostly good, but sales were poor.
As a singer-songwriter Leonard Cohen was a late bloomer. He released his first album when he was 33 years old, after his move to New York, where Judy Collins scored a huge hit with Suzanne (1966) and put him on the radar of Columbia Records. In England and on the European continent he was successful from the start and became one of the best-selling singer-songwriters in the late 60's and 70's. In Canada and America, he hardly was successful. Not until 1992 he had a megahit (The Future) in Canada, but in America most of his albums didn't even reach the top 200 and it took another 20 years for Old Ideas to reach the Bill Board top 5. According to biographer Sylvie Simmons Americans and Canadians were never really impressed by Cohen's low voice and his patter singing style. They preferred Bob Dylan, she writes, who in both countries frequently and effortlessly reached the top 50 and even the top 10.
But the focus is not only on Cohen's literary work, his songs and his faltering international career, his private life is scrutinized as well, because he is known as a womanizer whom no woman could/can resist and the list is unlikely long. But his creativity was impeded by his relations and so they never lasted long and Cohen often wanted to be where his partner for various reasons could not or should not be. Fortunately for him they usually were strong women with a career, making family life seldom truly possible. However, their shadow haunts his poetry, his novels and his albums and he calls them Suzanne, Marianne, Nancy, Heather or Alexandra. Furthermore, the author pays attention to his sense of perfectionism. He wrote and rewrote his poems and lyrics dozens of times. Consequently, books and albums appeared with large intervals. Little is known about his interest for Eastern religions. He often spent months or even years as a monk in a monastery near Los Angeles. He meditated often, even daily, and as a monk he did very simple work, even scrubbing floors or weeding in the garden. He found peace there, even though he worked every day on his poetry and his songs, which he claimed never to perform for an audience again.
After his seventieth birthday, Cohen decided to take it easier, but his daughter brought very bad news: his manager had emptied his bank account. Leonard Cohen was virtually bankrupt, which he could not afford due to the multitude of people (former wives, children, guru) who were dependent on him. What he had avoided for a long time, namely travel and live performance, seemed the only way to escape. Surprisingly enough Cohen believed that there would be no interest for his work after such a long absence. Because he always had been much more popular in Europe, contacts were made in London, but to his surprise there was interest in America and Canada too. His first long tour in Europe and later in the US was a great success and for the first time his albums (Old Ideas, 2012 & Popular Problems, 2014) were successful in the States. Or how one is never too old to harvest worldwide success. Cohen was almost 80...
Author Sylvie Simmons tells it all in 500 pages. Her style is bright, her approach often funny and rather cynical, the material fascinating and insightful and as a consequence I'm Your Man - The Life of Leonard Cohen reads like a page turner. She could count on Cohen's cooperation and that is obviously an advantage, because that way she had access to his archives and people were more willing to talk to her. His ex-wives and girlfriends speak freely and you will find out that there never was any bitterness, because afterwards the friendship remained intact. The same goes for all the other interviewees and even those with whom Leonard Cohen did not collaborate very well. They still appreciate him as a great poet and a man with a big heart.
We read the English version of I'm Your Man - The Live of Leonard Cohen, published by Vintage Books/Random House (paperback) in 2013 and earlier by Jonathan Cape (hardcover) in 2012. The biography is not (yet) available in Dutch.
William LIÉNARD
16/12/2014
---
Voor deze biografie over het leven en werk van de Canadese singer-songwriter Leonard Cohen heeft journaliste Sylvie Simmons niet alleen het voorrecht gehad om met de dichter-muzikant zelf te praten, maar ook met een honderdtal mannen en vrouwen uit zijn privéleven en werkomgeving: zijn muses en geliefden, z'n vrienden en zakelijke partners, leraren, rabbi's, monniken en mensen die op de één of andere manier belangrijk waren voor z'n carrière. Het resultaat is een zeer gedetailleerd verslag over en een uitstekend portret van de artiest en dichter die met zijn poëzie en liedjes een grote invloed heeft gehad op verschillende generaties sinds het begin van de jaren 60 en die ook vandaag nog boeiend en creatief werk aflevert.
Leonard Cohen werd geboren in een joodse familie in Montréal. Thuis spraken de Cohens Engels waardoor ze zich meer verwant voelden met de Engelse minderheid in de overwegend Franstalige stad, maar dat kwam goed uit want Leonards vader was eigenaar van een goeddraaiende zaak waar kostuum werden gemaakt – Leonard zal ze z'n hele leven dragen – en als bemiddelde zakenman paste hij veel beter bij de financieel sterke Engelse minderheid dan bij de overwegend armere Franstalige arbeidersklasse. Cohen kreeg bijgevolg een uitstekende opleiding aan een Engelstalig college en na de voortijdige dood van z'n vader, zag z'n uit Rusland geëmigreerde moeder er geen graten in dat hij z'n ontspanning zocht in het culturele milieu van z'n geboortestad. Na z'n middelbare school kwam hij terecht op een kantoor bij één van z'n ooms, maar Cohen wilde schrijven en al op zeer jonge leeftijd las hij voor uit eigen werk voor gelijkgezinden en in 1956 – hij was toen 22 jaar oud – debuteerde hij met de gedichtenbundel Let Us Compare Mythologies. In het begin van de jaren zestig behoorde hij tot het selecte groepje van bekende Canadese schrijvers en met een studiebeurs trok hij naar het Griekse eiland Hydra waar hij de poëziebundels Flowers for Hitler (1964), Parasites of Heaven (1966) en de romans The Favourite Game (1963) en Beautiful Losers (1966) schreef. De reacties van de pers waren overwegend goed, maar poëziebundels en romans verkochten nauwelijks.
Als singer-songwriter was Leonard Cohen een laatbloeier, want toen z'n eerste album verscheen was hij net 33 jaar geworden en dat is oud in vergelijking met bijv. Bob Dylan, Joni Mitchell en Judi Collins die resp. op hun 21ste, 25ste en 28ste deputeerden, en die al veel eerder meedraaiden in het folkcircuit aan de Amerikaanse oostkust. Cohen speelde zelf een beetje gitaar en tijdens zijn voorleessessies zong hij af en toe z'n eigen teksten, maar omdat z'n boeken en bundels weinig geld opleverden, verkaste hij in 1967 naar New York waar hij als singer-songwriter aan de slag hoopte te gaan, maar pas nadat Judy Collins in 1966 een megahit scoorde met Suzanne, kwam Leonard Cohen op de radar van Columbia Records. In Engeland en op het Europese vasteland was Leonard Cohen vanaf het begin een grote naam en hij groeide er uit tot een van de best verkopende singer-songwriters. In Canada en Amerika was er van succes nauwelijks sprake. In Canada duurde het tot in 1992 (The Future) vooraleer er sprake was een megahit en in Amerika bereikten z'n meeste albums zelfs nooit de top-200. Pas in 2012 (!) slaagde het album Old Ideas erin om de Bill Board top-5 binnen te dringen en zich op de derde plaats te nestelen. Volgens biografe Sylvie Simmons waren Amerikanen en Canadezen nooit echt onder de indruk van Cohens lage stem en parlandozangstijl en hielden ze het liever bij Bob Dylan, die in beide landen keer op keer moeiteloos de top-50 en zelfs de top-10 haalde.
Maar niet alleen Cohens literaire werk, z'n liedjes en z'n haperende internationale carrière komen in I'm Your Man – The Life of Leonard Cohen aan bod, want de man staat bekend als een womanizer aan wie geen enkele vrouw kon/kan weerstaan en de lijst is dan ook onwaarschijnlijk lang, zij het dat relaties z'n creatieve werk vroeg of laat in de weg stonden en dus nooit een lang leven beschoren waren of uiteindelijk stilletjes uitdoofden omdat Cohen vaak net daar wilde zijn waar z'n partner om allerlei redenen niet kon of mocht zijn. Gelukkig voor hem waren het meestal sterke vrouwen en hadden ze een eigen carrière waardoor van een gezinsleven sowieso zelden echt sprake kon zijn. Hun schaduw waart evenwel door het werk en de albums van Leonard Cohen en ze heten Suzanne, Marianne, Nancy, Heather of Alexandra. Voorts schenkt de auteur aandacht aan de zin voor perfectionisme van Leonard Cohen, want hij schreef en herschreef z'n gedichten en liedjesteksten soms tientallen keren waardoor boeken en albums soms pas na vele jaren en talloze revisies de markt bereikten. Dat de joodse Cohen veel interesse had voor oosterse religies en soms maanden of zelfs jaren een teruggetrokken en sober leven leidde als monnik in een klooster in de buurt van Los Angeles, is één van de minder bekende aspecten van zijn persoonlijkheid. Hij mediteerde vaak, zelfs dagelijks, en als monnik deed hij het werk dat hem werd opgedragen, zelfs als het betekende dat hij soms urenlang vloeren mocht schrobben of onkruid wieden. Hij vond er rust, ook al werkte hij er elke dag aan z'n poëzie en z'n liedjes, waarvan hij elke keer beweerde ze nooit meer voor een publiek uit te zullen voeren.
Na z'n zeventigste verjaardag besloot Cohen het kalmer aan te doen, maar toen bracht z'n dochter heel slecht nieuws: z'n manager had z'n bankrekening leeggemaakt. Leonard Cohen was zo goed als bankroet en dat kon hij zich niet permitteren met de schare mensen (exen, kinderen, goeroe) die afhankelijk van hem waren. Wat hij heel lang had vermeden, namelijk reizen en live optreden, leek de enige manier om aan het noodlot te ontkomen. Verrassend genoeg meende Cohen dat er geen interesse meer zou zijn voor z'n werk. Omdat hij altijd veel populairder was geweest in Europa, werd in Londen voorzichtig gepolst naar de slaagkansen van een tournee en tot z'n verbazing stelde de singer-songwriter vast dat men niet alleen in Europa, maar ook in Amerika enthousiast was. Een eerste lange tournee in Europa en later in de VS werd een groot succes en voor het eerst bereikten z'n albums (Old Ideas, 2012 & Popular Problems, 2014) de Bill Board top-20. Of hoe je nooit te oud bent om wereldsucces te oogsten. Cohen moest er 80 voor worden…
Auteur Sylvie Simmons heeft het allemaal netjes over 500 pagina's uitgesmeerd. Haar stijl is helder, haar aanpak vaak grappig en een beetje spottend, het materiaal boeiend en inzichtelijk, waardoor I'm Your Man – The Life of Leonard Cohen leest als een pageturner. Dat ze op Cohens medewerking heeft mogen rekenen is uiteraard een voordeel, want op die manier kreeg ze toegang tot z'n archief en waren mensen uit z'n omgeving makkelijker bereid om te praten. Z'n ex-vrouwen en vriendinnen spreken bijgevolg vrijuit en het zal u opvallen dat er nooit sprake is van bitterheid, want na afloop van de relaties bleef de verstandhouding in minder of meerdere mate intact. Datzelfde geldt ook voor alle andere geïnterviewden, want zelfs degenen met wie Leonard Cohens samenwerking ooit niet goed of ronduit slecht was, blijven hem waarderen als een groot dichter en een man met een groot hart.
Wij lazen de Engelse versie van I'm Your Man – The Live of Leonard Cohen, uitgegeven door Vintage Books/Random House (paperback) in 2013 en eerder door Jonathan Cape (hardcover) in 2012. De biografie is (nog) niet in het Nederlands verschenen.
William LIÉNARD
16/12/2014
---