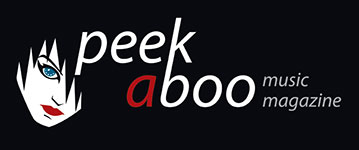 like this concert review
---
SYNAPSI - 10TH ANNIVERSARY & FAREWELL
Helsinki, Finland
Concert
09/12/2016, Britta Tabrit
---
It was an anniversary and a farewell party at the same time: The Synapsi-party in Helsinki, Finland, which celebrated its 10th anniversary, but it was also the last of Kalle Kirjalainen's well-known events. It was a party on a boat with over 500 people.
Famous names made this festival a hot spot on a cold Finnish winter night! Two Witches from Finland just came back from ar US/Mexican tour and performed an acoustic set, which was a real pleasure for the audience.
The Mexican bastards of Hocico made the small party boat a real hell. They performed new songs of the latest album and the killer hits of a career of 20 years. Hocico created an explosion and made the crowd go crazy.
Next were the EBM-masters of Leaether Strip. Claus and Kurt evoked an awesome atmosphere with their emotional dance attack! These guys know how to do it!
Time for another highlight: Rabia Sorda. Hocico frontman Erk Aicrag and Markus Engel kicked some ass with their show that was full of adrenaline and intense energy.
Stigmatroz from Spain, Telemark from Sweden and the German guys from The House Of Usher performed a brilliant set too, and so did Forgotten Sunrise, The Exploding Boy, Kuroshio and Oldschool Union.
Every act was a pure joy for the eye and the weekend was simply jaw-dropping! Kalle, who managed the event, wants to concentrate on his family and his career now. Peek-A-Boo says a big thank you and wishes him all the best for his future - we certainly will meet again!
Take a look below at the pictures made by Britta Pirkko & Stigmatroz.
Britta Tabrit
09/12/2016
---
Het was een verjaardag, maar tevens een afscheidsfeestje. Synapsi uit Helsinki, Finland, vierde zijn 10e verjaardag, maar het was ook het laatste feestje van Kalle Kirjalainen, op een boot met meer dan 500 mensen.
Bekende acts zorgden ervoor dat deze plek op een koude Finse winternacht plots warm werd! Two Witches uit Finland kwam net terug van een Amerikaanse/Mexicaanse tour en bracht een akoestische set die het publiek kon appreciëren.
De Mexicaanse lawaaimakers van Hocico maakten van de feestboot een ware hel. De band bracht nieuwe songs van het laatste album, maar speelde ook hits waarmee al 20 jaar de alternatieve dansvloer onveilig wordt gemaakt. Het was een explosie en het publiek werd gek.
Daarna waren de EBM-meesters van Leaether Strip aan zet. Claus en Kurt creëerden een geweldige sfeer met hun emotionele dansaanval! Deze jongens weten nog altijd hoe ze het moeten doen!
Tijd voor een ander hoogtepunt: Rabia Sorda. Hocico-frontman Erk Aicrag en Markus Engel brachten een show die vol adrenaline en intense energie zat.
Stigmatroz uit Spanje, Telemark uit Zweden en de Duitse jongens van The House Of Usher speelden eveneens een briljante set, alsook Forgotten Sunrise, The Exploding Boy, Kuroshio en Oldschool Union.
Elke act was een puur genot voor het oog en het weekend bijgevolg overweldigend! Kalle, die het evenement creëerde, wil zich voortaan concentreren op zijn familie en zijn carrière. Peek-A-Boo bedankt hem en wenst hem het allerbeste voor de toekomst - we zullen elkaar zeker nog ontmoeten!
Neem hieronder een kijkje in de verzameling sfeerfoto's van Bitta Pirkko & Stigmatroz.
Britta Tabrit
09/12/2016
---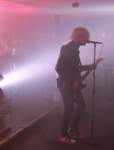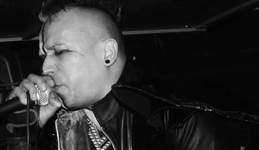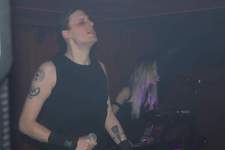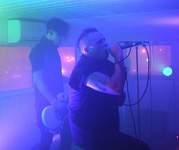 ---