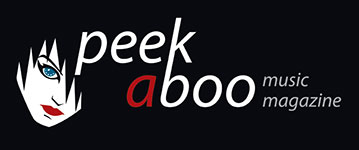 like this cd single review
---
SYRENOMILIA
A Rose Shattered
Music
•
CD single
[75/100]

Self-released
16/01/2020, Dimi BRANDS
---
7 minutes and 53 seconds: Syrenomelia does not allow itself more time to convince us of its abilities. Even more, this short period of time seems to be is more than enough to win us over indeed.
Syrenomelia is the project of Wim Lankriet from West Flanders, Brussels (B), who presents here his second single with A Rose Shattered. The previous single Weight Of A Beautiful Mind was published last year and appeared digitally only.
Syrenomelia has only been around since 2018, and we already got to know them through a great remix of Ashtoreth's 'The Stars Turn Towards Their Ending'.
Choosing is losing, and so is the world of Lankriet: he pushes Syrenomelia forward as an alternative rock project in which indie, gothic and metal aesthetics are combined in songs that expose the soul and in which themes such as psychological unrest and subversive sexuality are the common treat.
Lankriet bases his lyrics on personal experiences, thus you become acquainted with his reflections on the dark and deviant sides of the human psyche. For the title track, Lankriet found inspiration in the case of Mary Bell, the English girl who at the age of 11 killed two little boys in the slums of Newcastle in the late 1960s, the second track 'Like The World Outside'' also deals with the atrocities that children are capable of.
The results, two strong songs on this single that are bathed in a melancholic atmosphere, and the combination of styles will delight a wide range of music lovers.
If we do have to make a little point of criticism then we think we can say Lankriet's vocals can still be more fine-tuned, but then again: two songs offer only a small margin in terms of setting values. We think mainly the title track could have some more powerful vocals. Fortunately this is amply compensated for by the enormously cool composition that makes it almost impossible to notice as everything blends perfectly into the bigger picture. The vocals on 'Like The World Outside' are combined with whispering voices, and that formula works. From the broad sound palette we mainly remember violins and slow-dragging gothic guitars which give the song even more color.
If this barely eight minute acquaintance is the stepping stone to the first full-length player of the same high quality, then we can predict a bright future for Syrenomelia. If it depends up on us, you will often hear this name more often in the future.
Dimi BRANDS
16/01/2020
---
U kan de Nederlandstalige versie van deze review nalezen bij onze collega's van Dark Entries!
Dimi BRANDS
16/01/2020
---