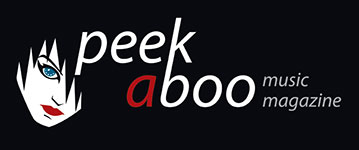 like this cd review
---
T.A.N.K.
Symbiosis
Music
•
CD
Death Metal
•
Metal
[80/100]

Symbol Muzik
20/09/2015, Wim GUILLEMYN
---
T.A.N.K. (or Think of a New Kind in full), not to be confused with the English TANK, is a French metal band. This is their third album and is recorded in the DOME-studio with producer David Potvin (One-way and Kronos).
Symbiosis has an impressive start with the instrumental intro Away? An acoustic guitar, some strings and drums move to the second song Symbiosis. Here we hear heavy guitars and heavy vocals by Raf Pener. From the Straight And The Narrow is an uppercut in the best Slipknot tradition. Baneful Storm also has a nice intro and a good rhythm section. On Blood Relation we hear the guest vocals of Bjorn 'Speed' Strid twho sounds very similar to Raf Pener's voice. So, not an extra value.

The main guitars sound at times old school heavy metal, but the whole thing is more like modern death metal in the style of Soilwork, In Flames and Machine Head (but more melodic). We already heard the alternating vocals before (grunting, some screaming and sometimes clean) , but it works well here. Our final verdict is that this is a good, solid album with an abundance of energy and fine drumming.
Wim GUILLEMYN
20/09/2015
---
T.A.N.K. (of Think of a New Kind), en niet te verwarren met de Engelse TANK, is een Franse metal band. Dit is hun derde album, opgenomen in de DOME-studio met producer David Potvin (One-way en Kronos).
Symbiosis begint indrukwekkend met de instrumentale intro Away?. Een akoestische gitaar, strijkers en fijn drumwerk gaan over naar de tweede song Symbiosis. Hier horen we zware gitaren en heavy vocals door Raf Pener. From the Straight And The Narrow is een uppercut in de goede Slipknot-traditie en met aardige drumstukken. Baneful Storm heeft ook een leuke intro en een goede ritmesectie. Op Blood Relation horen we de gastvocalen van Bjorn 'Speed' Strid die volledig in de lijn van de rest liggen, zo erg dat je bijna het verschil met Raf Pener niet merkt. De meerwaarde hiervan zie ik dus niet meteen.
De hoofdgitaren klinken bij momenten old school heavy metal, maar het is wel snedig waardoor het geheel eerder als moderne death metal in de stijl van Soilwork, In Flames en Machine Head (maar melodischer) klinkt. De wisselende vocals (grunten, wat schreeuwen en soms clean) zijnondertussen reeds meerdere malen gehoord, maar hier werkt het goed. Wat mij betreft, mochten de stemmen iets meer naar voren in de mix zitten, maar ons eindoordeel is dat dit een goed, degelijk album is met een overvloed aan energie en met fijn drumwerk.
Wim GUILLEMYN
20/09/2015
---