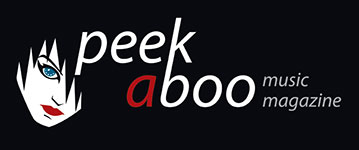 like this concert review
---
TACOCAT
Gent, Cafe Video (23/05/2016)
Concert
10/12/2016, Didier BECU
---
Almost every weekday, you can enjoy a free concert in the Ghent (Belgium) music bar Video. Ideal to discover a band if you don't want to spend your pocket money, and believe us, Tacocat is more than worth exploring. Afterwards, the lovely singer Emily Nokes told us that the newest band of Kathleen Hanna is now on their Hardly Art label, ) and yes: Tacocat is also pure Riot Grrrl, but with an irresistible poppy character.
As always, it was no easy to conquer a place at the front row at the Video. But those who managed to do so, stayed there until the end of the concert. In November 2014, the quartet from Seattle already was on stage in this music pub, and although the heat was almost unbearable, they really were having fun again. Logical, because a touchingly Emily told the Ghent audience that this was the last gig of the European tour.
Most of the songs were taken from the third album Lost Time: 30 minutes of pure indie pop. Danceable, a tad naive, very poppy and irresistibly sexy. Exactly the same words apply to the set that they played in Ghent. With her tambourine in hand, it looked as if Emily was singing in her bedroom (including the playful dance moves), but it worked every second. The guitars sounded very loud at times (the band is a fan of Nirvana), but the tracks are suitable for each ear. Sometimes the songs are about horses (Horse Grrrls), about cats (Cat Fancy) or about people who have bad luck because they have to work on weekends (I Hate The Weekend).
You don't have to use your brain that much with Tacocat. The band name implies exactly what you see and hear, but sometimes that feels simply delicious!
Didier BECU
10/12/2016
---
Bijna iedere weekdag kun je in het Gentse muziekcafé Video een gratis concertje meepikken. Ideaal dus om zonder al je zakgeld uit te geven een nieuw bandje te ontdekken, en geloof ons: Tacocat is meer dan het ontdekken waard.
Na afloop vertelde de sympathieke zangeres Emily Nokes ons dat de nieuwste band van Kathleen Hanna voortaan op hun label (Hardly Art) zit en jawel, ook Tacocat is pure Riot Grrrl, maar wel met een onweerstaanbaar poppy karakter.
Het was zoals steeds geen sinecure om vooraan een plaatsje te veroveren in de flink gevulde Video. Maar wie daar wel in slaagde, bleef staan. In november 2014 stond het viertal uit Seattle al eens op het podium van dit muziekcafé, en ofschoon de hitte bijna ondraagbaar was, hadden ze er enorm veel zin in. Dat was ook een beetje logisch, want op een bijna ontroerende wijze vertelde Emily dat het optreden in Gent het laatste van hun Europese toer is.
De meeste songs kwamen uit hun derde plaat Lost Time, waarop je 30 minuten zorgeloze indiepop kan horen. Dansbaar, een tikkeltje naïef, ontzettend poppy en onweerstaanbaar sexy. Zo was ook de set van gisteren. Met haar tamboerijn in de hand, leek het wel alsof Emily in haar slaapkamer stond te zingen (inclusief de speelse danspasjes), maar het werkte iedere second. Ook al gaan de gitaren wel eens in het rood (de band is fan van stadsgenoot Nirvana), blijven de tracks geschikt voor ieder oor. Soms gaan de liedjes over paarden (Horse Grrrls), over poezen (Cat Fancy) of gewoon over mensen die pech hebben dat ze in het weekend moeten werken (I Hate The Weekend).
Veel diepgang moet je in Tacocat niet zoeken. De bandnaam impliceert exact wat je ziet en hoort, maar soms voelt zoiets overheerlijk aan!
Didier BECU
10/12/2016
---