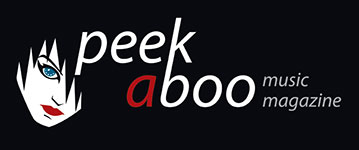 like this cd review
---
TANGLED THOUGHTS OF LEAVING
Yield To Despair
Music
•
CD
Doom
•
Jazz
•
power metal
[70/100]

Pelagic Records
09/10/2015, William LIÉNARD
---
They come from Perth, Western Australia, and they make dark and noisy music, no post-punk or post-rock, but a much darker genre from which only despair seems to radiate. But do not be fooled, because between the dark drones, the excessive noise and the loud percussion, there is also room for a wistful piano, great sounding guitars, quiet drums and melodic music samples. The Albanian Sleepover - Part 1 starts with angry drone sounds, to which pounding drums and howling guitars are added, almost impenetrable dark and very heavy with few views of even the slightest ray of hope. But after four minutes suddenly a lonely piano resounds, accompanied by short, dark drones. The sky clears and what remains is a good-sounding melody, quietly rippling like a brook in springtime, with occasional noise, but entertaining and melodious, until after seven minutes the drums thicken and come to the fore, followed by whistling drones.
The Albanian Sleepover - Part 2 begins as a dialogue between drums and dreamy guitars, an instrumental rock ballad in which the piano puts beautifully accents and gets free rein after two minutes, with silent noise in the background. The notes fall like thick water droplets from the sky and while the water seeps, dark drones slip inward, whistling drones and noise follow and then the percussion, for a lingering dead-metal and doom-like fragment full of roaring engines and planes, clamorous harbor cranes and pure noise. As an unworldly dictator, the piano enters the scene in order to restore order, with broad and sweeping chords around which drones and noise nestle towards the apotheosis.
Shaking of Futility starts with a quiet piano, docile guitars and precise percussion and atmospheric drones in the background. The guitars come to the fore, rumbling, demanding and domineering, while the abrasive drones return and the piano sound is relegated to the far end. But as was the case in the first track, the sound of the guitars is suddenly gone and again a lovely piano resounds with a nice and light jazzy tune to which melodic drones are added, while the rumbling percussion provides very surprising accents.
Downbeat gets metallic drones, percussion and noise and sounds like a pure industrial track. A melody is only noticeable in the distant background, but it is perhaps no more than the illusion of a melody, and the nervous percussion and the nagging drones are always up front. In the background a broad soundscape is built by fanning drones and striking drums that conjure an industrial atmosphere. After 11 minutes we hear emphatic metal-like guitars, followed by a dreamy soundscape and again dark and later whistling drones and noise.
Title track Yield to Despair closes the EP with a quiet piano, voices, drums and rumbling noise, followed by abrasive guitars, popping drums and hissing drones, piano and guitar drones, a highly atmospheric instrumental track in which industrial and melodic patterns try to outmarch one another.
With its almost 70-minutes, Yield to Despair is a very oversized album, but the release provides an excellent sampling of what Tangled Thoughts Of Leaving - Yield To Despair is doing. Not a bad album, if you ask us, with enough variety to convince fans of the genre.
Tracklist:
1 The Albanian Sleepover – Part 1
2 The Albanian Sleepover – Part 2
3 Shaking of Futility
4 Downbeat
5 Yield to Despair
William LIÉNARD
09/10/2015
---
Ze komen uit Perth, West-Australia en ze maken donkere en lawaaierige muziek, geen post-punk of post-rock, maar muziek die (soms) veel donkerder is en die alleen maar wanhoop lijkt uit te stralen. Maar laat u niet misleiden, want tussen de donkere drones, de overdadige noise en de luide percussie is er ook ruimte voor een weemoedige piano, goed klinkend gitaarwerk, rustige drums en melodische flarden muziek. The Albanian Sleepover – Part 1 begin met boos dronegeluid waaraan bonkende drums en huilende gitaren worden toegevoegd, mid tempo en bijna ondoordringbaar donker en loodzwaar met weinig uitzicht op ook maar het minste straaltje hoop. Maar wonderen zijn de wereld niet uit, want na vier minuten weerklinkt plots een eenzame piano, weliswaar begeleid door korte en donkere drones, maar vervolgens klaart de lucht op en blijft een goed klinkende melodie over, rustig kabelend als een beekje in de lente, met af en toe wat noise, maar onderhoudend en welluidend, tot na zeven minuten de drums aandikken en op de voorgrond treden en niet veel later fluitende drones het geluidspalet aanvullen. De piano kan het nog even allemaal overstemmen, maar vervolgens explodeert de track en nemen noise en herrie het helemaal over.
The Albanian Sleepover – Part 2 begint als een dialoog tussen drums en mijmerende gitaren, een instrumentale rockballade waarin de piano mooi accenten mag leggen en na twee minuten zelfs vrije baan krijgt met stille noise op de achtergrond. De noten vallen als dikke waterdruppels uit de lucht en terwijl het water krakend wegsijpelt, glippen donkere drones voorzichtig naar binnen, fluitende drones en noise volgen en vervolgens de percussie voor een slepend deadmetal- en doomachtig fragment vol ronkende motoren en opstijgende vliegtuigen, schreeuwerige havenkranen en pure noise. Als een onwereldse dictator doet de piano zijn intrede om de orde te herstellen, met brede en weidse akkoorden, waaromheen de drones en de noise zich vervolgens netjes een plekje zoekt in de richting van de apotheose.
Shaking of Futility gaat van start met rustig pianospel, volgzame gitaren en precies percussiegeluid en voegt vervolgens atmosferisch drones toe als achtergrond. De gitaren treden op de voorgrond, galmend, eisend en dominerend, terwijl de krassende drones terugkeren en het pianogeluid naar de achtergrond wordt gedrongen. Maar zoals dat eerder het geval was in de eerste track, valt het geluid van de gitaren plots weg en weerklinkt opnieuw een lieflijke piano met een mooi, licht jazz getint deuntje waaraan melodische drones worden toegevoegd, die de melodie van de piano overnemen en waarbij de roffelende percussie voor aparte accenten zorgt.
Downbeat krijgt metaalachtige drones, percussie en noise en klinkt als een industial track. Een melodie is niet meer dan in de verre achtergrond waarneembaar, maar het is wellicht niet meer dan de illusie van een melodie, want de zenuwachtige percussie en de zeurende drones zijn altijd meer vooraan gemixt en vullen grotendeels het klankpalet. Op de achtergrond wordt een breed geluidsdecor van door elkaar waaierende drones opgebouwd met opvallende drums in frontpositie, maar opnieuw zijn het fluitende drones en noise die een sfeer van industrial tevoorschijn toveren. Halfweg krijgt het industrial geluid tijdelijk de overhand, maar na 11 minuten worden de neuzen weer in dezelfde richting gezet met luide en nadrukkelijke metaalachtige gitaren, gevolgd door een dromerig soundscape en opnieuw donkere en later fluitende drones en noise.
Titeltrack Yield to Despair sluit de ep rustig af met piano, stemmen, drums en een rommelend geluid met een oosterse sfeer, gevolgd door schurende gitaren, knallende drums en sissend drones, piano- en gitaardrones, een zeer sfeervolle instrumentale track waarin industriële en melodische patronen elkaar de loef proberen af te steken.
Met z'n bijna 70 minuten durendespeeltijd is Yield of Despair wel een heel erg uit de kluiten gewassen album, maar de release biedt wel een uitstekende staalkaart van dat waarmee Tangled Thoughts Of Leaving - Yield To Despair bezig is. Geen slecht album, met voldoende variatie om de fans van het genre over de streep te trekken.
William LIÉNARD
09/10/2015
---
---