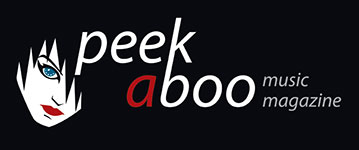 like this cd review
---
TANZWUT
Eselsmesse
Music
•
CD
Experimental
•
Folk / Ethnic / Tribal
•
Medieval
[95/100]

AFM
05/07/2014, Filip VAN MUYLEM
---
First of all: I wanted to review this one for a long time and wanted to take my time to do it really properly! I must admit that Tanzwut is one of these bands that deserve more!
A few years ago I showed my love for bagpipes when I interviewed In Extremo and now I'm finally working on one of my other idols within this medieval subgenre! This time no guitars, but the real vibe, played with lots of energy and fun! It's clear that these folks still love to play it after all these years! The voices are still great and don't seem to have aged!
Roaring drums, bagpipes on fire, a nice tempo to fire up the party with 'Asinum Chorum'! 'Der Eselskoenig' is just proof of their eclectic sound and power play! It's clear that Teufel and friends have worked out a pearl! A great dancer is 'Saturnalia', can't stop moving on this medieval fest (the tempo gets faster and faster, in the end you'll just die on the dance floor)! 'Lux Hodie' and 'Rhoslese' are a bit slower tracks, a good introduction for the next one! 'Unsere Nacht' is a great duet, reminding me a bit of Daemonia Nymphe (somehow). Can you sit still during this one, as I can't! Love the weeping sound in it!
'Gregus Pastor Tityrus' is yet another great weeping track that will keep the party going on! 'Par Deus' is also one of these I will always keep in mind as I really love the building up of the tension. 'Orientis Partibus' is a pure gold: a well worked out and well balanced track! Just keep on dancing and sweating! 'Briesel Occultum' takes out the last bit of energy left, the party is almost coming to an end! The last track is almost a ballad 'Zieh mit mir' and as last track a winner!
13 pearls, with more than enough variation - that will make you dance true the night! The medieval times are back for good!
And now up to see them at Trolls et Legendes 2015!
Be sure to get your ticket in time and be one of the 30.000 people that will enrich this 3 days festival!
Here you find an overview of what can be found on our website about The Trolls et Légendes-Festival 2015:
Friday:
Naheulband (f), Feuerschwanz (d), La Horde (b)
Saturday:
Eluveitie (ch), Tanzwut (d), Huldre (dk), Nook Karavan (b)
Promo links:
album review Tanzwut Freitag der 13.
album review Tanzwut (Eselmesse)
Sunday:
Corvus Corax (d), Rastaban (b), Cuélebre (sp), Cesair (nl)
Promo links:
These bands will play during daytime:
A great compilation:
La Guilde Folk - Wild Folk Pagan VOL III with Cesair, Rastaban, Cuèlebre … Click here
Filip VAN MUYLEM
05/07/2014
---