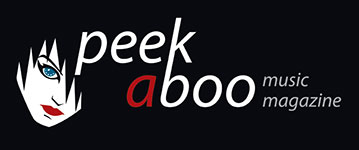 like this cd review

---
TANZWUT
Freitag der 13
Music
•
CD
Folk / Ethnic / Tribal
•
Hard Rock
•
Medieval
[96/100]

AFM
31/03/2015, Filip VAN MUYLEM
---
As Tanzwut fan, I recently noticed that a new wind is blowing and a new fountain of energy has emerged within the band. Already in our interview things got pointed out and the result is now on my desk. I must say I'm highly delighted about the result. The sound is a bit harder, but the energy and the live feel is so tremendously real! This album sounds as if all songs have been prepared for concerts and are ready to receive lots of positive feedback, be sure of that! The album cover says even more about what to expect: a raging Black Panther, mouth open and in attack modus! You just couldn't find a better cover!
Let's start with the first track Brot und spiele: the dramatic overture leads us to the battle and opens the arena! Bagpipes and guitars are battling with Teufels vocals. A perfect opener for a great concert, telling us what to expect: the show has started and we will be entertained! Brüder im Geiste has a more hard rock feel, I can see the fire explode close to the stage, arms getting in the air, people clapping hands, the energy awakens a lot of feelings! The sound is even very catchy, with a very positive vibe! Freitag der 13. is the title track. It starts very mysteriously until the guitars, bagpipes, bass and vocals arrive. It feels a bit like Rammstein meets Tanzwut! I'm pretty sure fans of Rammstein will love this track! The sound is perfectly elaborated, with a catchy undertone. Once again it's very clear that this one has it all to make it as a highlight during a concert: the fire, the arms in the air moment, the show elements, and the little breakdowns to create a dramatic feel and instruments that enrich the sound and lifts it to a higher level! I can almost write a book in the most lyrical way about this one, so I go on to the next party track Spielzeugland! The sound is very happy, but if I'm right than its referring to a movie (Toyland, 2007 and got an Oscar) in which a German kid believes that his Jewish neighbors are going to Toyland? A story about lies and guilt. Die Zeit heilt alle Wunden (translated: time heals all wounds) is a melancholic track, lived through. It feels as if Teufel is talking some private nasty things that happened to him and of which he finally got rid. Be ready to shed a tear and put your fist in the air whilst crying! Pure magic, a melodic uppercut! I love it very much! Ohne Sünde (without sins), has a more Rammstein feel, fuelled by the guitars and the bagpipes with Teufel leading the stage play! We all know that Tanzwut was born before Rammstein, just pointing out who got what from who. The little electronic parts are good extra's, but guitars, vocals and bagpipes are leading the party! More show comes with Der Zeitbieb, I call this one Tick Tock without thinking any further! Feel the live vibe, the weeping sound and the catchy chorus! Party Machen! The guitars and drums play also a nice role. Don't stand still during this one or you must have faced Medusa! Tick Tack! Clap clap! Have fun and forget the rest of the world, get deeper into their world and enjoy! Niemals mehr is softer, with a female voice in the intro and Teufel whispering his story, until the guitars and bagpipes throw a bomb. The tempo stays low, more into melancholia and infinite sadness. There is nobody and you have lost it all, the true sadness screamed out towards the end. Once again: it feels so real, so true and lived through! Des Teufels Braut is a title that leaves me a bit in a mystery, as my German is not good enough to understand it well enough, but I feel the higher tempo and enjoy it at almost maximum volume. The sound is rich and pleasant to listen to. Vorbei ist vorbei is another philosophical statement, the closure of a chapter for Tanzwut, celebrating a new start with a great party and lots of energy. I get close to the end and really want to write after each track how rich the sound is, how high the energy feel is, how great it is! The lyrics overwhelm me, together with the music. Each track is already a highlight, no fillers: only killers! Tanzwut is simply great, they got themselves at a higher level!
Spiegelkabinett is a bomb that explodes, slows down a bit when Teufel opens his mouth to tell the story. The bass is loud and clear, the music seems to fire at an invisible opponent, catching some time to reload. What you see in the mirror is not always nice, but what we get here is the extra power coming from Subway to Sally front man Eric Fisch (on the exclusive version), a must have for the fans! Bis der Morgen Graut is a cool rocker with bagpipes and synths. The last track Wenn wir untergehen sounds like the best track to end a gig: making waves, drinking a last glass, clapping a last time, arms in the air and waving us all out! Fireworks and off we go!
Thank you for this pearl! Their shows at Trolls et Légendes and Eurorock will be a feast, something to never forget! Mark my words!
The fans can also buy the digi pack version with extra remixes (Rotersand, Lord of the Lost for example) and duets with for example "Mono Inc." vocalist Martin Engler, Eric Fisch (Subway to Sally)...
Here you find an overview of what can be found on our website about The Trolls et Légendes-Festival 2015:
Friday:
Naheulband (f), Feuerschwanz (d), La Horde (b)
Saturday:
Eluveitie (ch), Tanzwut (d), Huldre (dk), Nook Karavan (b)
Promo links:
album review Tanzwut (Eselmesse)
Sunday:
Corvus Corax (d), Rastaban (b), Cuélebre (sp), Cesair (nl)
Promo links:
These bands will play during daytime:
A great compilation:
La Guilde Folk - Wild Folk Pagan VOL III with Cesair, Rastaban, Cuèlebre … Click here
Filip VAN MUYLEM
31/03/2015
---