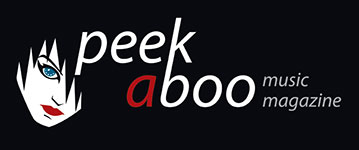 like this cd review
---
TAU
Tau Tau Tau
Music
•
CD
Indie
[70/100]

Fuzz Club
11/12/2016, Paul PLEDGER
---
Named after a cultish Japanese manga strip that revolved around a plot involving an alien character Lum Invader mistaking the cute Ataru Moroboshi for his wife and other crazy adventures, relentless Scots lo-fi garage-rock shoegazers Urusei Yatsura managed to attain a certain level of cult-status themselves.
A little bit Stooges, MC5, Teenage Fanclub (early), Ash, Dinosaur Jr. and Royal Trux (plus a whole bevy of other grunge and indie types to be fair), UY's eight year existence produced three studio albums, numerous desirable singles on the Ché imprint and a welter of radio sessions for the BBC and local stations. It's this material that You Are My Usurei Yatsura mops up on a limited edition pink neon vinyl pressing (with CD and download) and serves as a sort of rough 'greatest hits'.
History, spirituality, mythology and global culture lie at the very heart of Tau's ethos, from the name bearing the 19th letter of the Greek alphabet to tracks that boast Gaelic and Sufi and a sliver or two of hometown Berlin's eerie atmospherics. Psychedelic in execution and progressive in layout, Tau Tau Tau is the result of nine days in the studio, roughly one per track, which may explain the spontaneity on some tunes and the precision on others.
Kauyumari, Venadito and Mother recall a variant on repetitive Dervish cyclical pieces while Mo Anam Cara (Gaelic for soul-mate) is the closest to a straight-forward single with a Led Zep-ish acoustic riff and woozy druggy backdrop, aided by some neat pedal steel guitar and personal transcendental lyrics. Closing tune Tara harks back to Laughing Stock-era Talk Talk, Bitches Brew-era Miles Davis and recent These New Puritans, before settling into a funereal romp that evokes Wicker Man tendencies. Mainstays Shaun Nunutzi and Gerald Pasqualin sound like they've travelled a bit with much of the album borne out of pilgrimages to Mexico and a love of spiritual chants. I tell you, if this album was your only company on a windswept plateau in a thunderstorm, you'd think twice about leaving the house without checking the weather forecast.
Filing this under 'folk' is churlish because Tau is more than sandals and cider - they're pretty serious about their art and for a debut-album, Tau Tau Tau is both mature and majestic. Great sleeve too.
This review also appeared on Flipside Reviews
Paul PLEDGER
11/12/2016
---