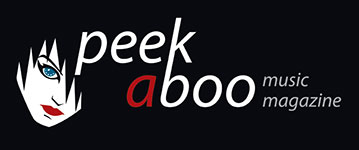 like this cd review
---
TAYLOR LOCKE
Time Stands Still
Music
•
CD
Singer Songwriter
[70/100]

Lojinx
11/03/2015, Paul PLEDGER
---
Hankering for some '70s MOR or '90s west-coast harmonic-rock? Well if you've ever been turned on by The Eagles, Jellyfish, Phoenix or Tom Petty, you might 'get' ex-Rooney frontman Locke whose take on sleepy retro-pop is altogether more refreshing than a title such as Time Stands Still may initially suggest.
With the aforementioned Rooney being of similar stoned-out indie-rock, some US, some Brit-influenced, it's hardly surprising to stumble across a superb slice of radio-chummy surf-pop such as Running Away From Love. Not unlike Wake Up Boo by Boo Radleys crossed with Oh Lori by the Alessi Brothers, RAFL is unashamedly leap-up-in-the-air stuff and isn't a million metres away from the rest of this agreeable album.
And the 'hits' keep on a-coming. Burbank Woman references the West Coast in the title (home of Warner Brothers, doncha know) and proffers lap steel guitar and Wurlitzer in abundance, while the woozy Going Going Gone recalls James Taylor and the like. The Game is sophisticated downtown soul-rock with a reflective bent and must-hear Don't Be A Stranger completes a quartet of memorable little gems.
There's no hurry with Locke, that's for certain. Apart from the single, we're talking top-down convertible music, rather than bottoms-up party music. As an album, there's plenty to revel in if Stateside songwriters with a hint of Brit float your boat.
This review also appeared on Flipside Reviews
Paul PLEDGER
11/03/2015
---