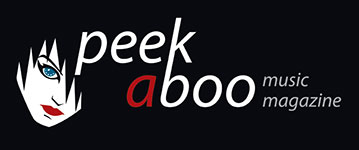 like this article review
---
TCHELESKOV IVANOVITCH (SIGNAL AOUT 42, GRANDCHAOS)
Ten Albums That Changed My Life
Article
11/12/2016, Didier BECU
---
We asked Tcheleskov Ivanovitch of GrandChaos and Signal Aout 42 to name ten records that changed his life...
The seventies was an incredible decade; the music was in rapid transformation… The youth wanted new sensations and took destiny in its own hand. The time of virtuosity and pompous music was over! Each new release was like a kick in the anthill…
1. JEAN MICHEL JARRE - Oxygène (1976)
This album was a real revolution in the musical landscape of the seventies. Oxygène by Jean Michel Jarre and Radio-Aktivität by Kraftwerk were instant hits in Belgium. The music was made by experienced musicians with pricey machines, but that was about to change with the first generation of cheap synthetizers. This album was also the beginning of the ecological conscience. And the best was yet to come.
2. UK SUBS - Another Kind Of Blues (1978)
The energy and the insolence of punk music made in the seventies (UK Subs, Sham 69, 999, The Depressions…) caught my attention. People started to talk about a growing crisis in the Boring Age; factories cut jobs and shut their doors. For me the music had to tackle social issues and convey values; punk music was perfect for that. The end of the seventies marked the death-knell of our dreams for a better world. I was part of a disenfranchised generation.
3. SUICIDE - Suicide (1979)
This first album of the duo Vega/Rev has been an eye-opener to me. I discovered other punk music made with synthetizers and drum machines. It was new and super-efficient! I loved Frankie Teardrop, a thirteen-minute song relating the descent of a man into flames… A long cry of distress, capable of crystallizing blood! Yes, we're all Frankies…
4. CHROME - Read Only Memory (1979)
Chrome has had several periods, including industrial instrumentals and more rock-based material. Read Only Memory was outright psychedelic! Alone in my room with this industrial soundtrack, was a moment of profound solitude but not really unpleasant because I knew that my life was ahead of me…
5. DEVO - B Stiff (1978)
This 6 track EP was incredibly high-energy material and enjoyable! One gets the sense of being in the future. My favorite songs remain Mongoloid and Satisfaction, an iconoclastic cover of The Rolling Stones. The artwork was beautiful and the vinyl was yellow… Great fun!
6. THE POP GROUP - Y (1979)
Mark Stewart, the lead singer, was charismatic as was Ian Curtis of Joy Division. The band produced a punky free jazz and the gigs were real uppercuts. I remember a concert at Plan K in Brussels at the start to the 1980s like it was yesterday. Simply unforgettable!
7. ILITCH - 10 Suicides (1980)
A vinyl bought for its cover and its title at Casablanca Moon, the mythic record store located in Brussels. A real UFO album… On this 33t there was a song called Elle Voulait que je Sois Drôle (She Wanted me to be Funny), a long story...
8. THE MOB - Ching (1981)
The Mob was part of the second wave of punk music with Crass, Zounds, Poison Girls and Crass, to name but a few. They were the pioneers of alter globalization. I have used this audiotape! The Let The Tribe Increase album was released some years later, in 1993, but something was missing…
9. CABARET VOLTAIRE - Drinking Gasoline (1985)
Even though Nag Nag Nag and Why Kill Time (When You Can Kill Me) are my favorite songs of this band, I only own one release of them. Despite all, Drinking Gasoline remains a masterpiece with songs like Kino. I immediately loved the style of the music, the coldness of machines, coupled with a voice without much emotion. This was surgical and funk, an improbable association.
10. THE KLINIK - Plague (1987)
The year of my military service in Brasschaat was the period of terrorist attacks, orchestrated by the CCC (Cellules Communistes Combattantes). The tribal Plague run in loop in my walkman during my duty guards.
At that time, each electronic band created an unique style. Front 242, a;grumh, SA42 and Klinik (to name a few) have laid the groundwork for the music of 21st century.
Didier BECU
11/12/2016
---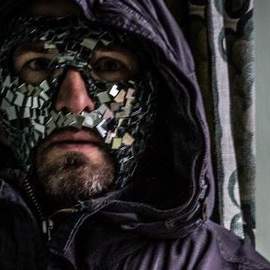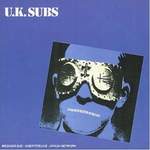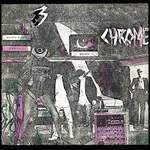 ---