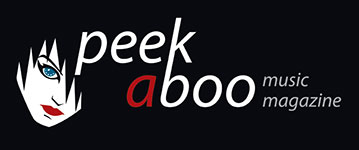 like this album classics review

---
TEARS FOR FEARS
The Hurting
Music
•
Album Classics
Psychedelic
•
Synth Wave
[83/100]

Mercury Records
15/09/2015, Didier BECU
---
I still remember those days when we were young, innocent and still a virgin. We were walking through the streets singing those lyrics from "Shout!" and nothing could have us stop thinking that we were the new alternatives. Indeed, Songs From The Big Chair was a great album that created a brand new sort of music: a new wave band that was perfect for the charts! False, of course, because we later found out (when we were not innocent aymore, but still a virgin) that two years before, Roland Orzabal and Curt Smith made a much better album: their debut The Hurting.
The album was a huge success in the UK (over here it was not!) and that's pretty bizarre, if you know that the main line of the hit single Mad World had lines like "the dreams in which I'm dying are the best I ever had". I mean, can you really think of anything much darker than that? Melancholy was indeed the driving force of their synthpop that was both experimental (the title track for instance or Start Of The Breakdown) and psychedelic (something that would later dominate their sound and also ruin them).
This debut album was made in 1983, and still has a fresh sound and that's certainly because of the timeless melodies and the cold atmosphere. Tears For Fears were never the same again, but then again strange things happen!
Didier BECU
15/09/2015
---