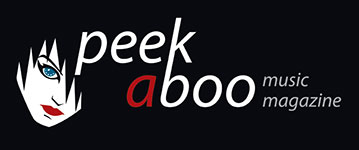 like this cd review
---
TENEK
Smoke & Mirrors
Music
•
CD
Electro Pop
•
Electro Rock
[75/100]

06/12/2015, Ron SCHOONWATER
---
Sometimes it is difficult to explain why an album misses that little bit extra. Smoke & Mirrors by Tenek is such a record. The songs are worked out well, the vocals of Peter Steer are above average and musically everything stands like a house. However, there is a lack of highlights on this album. The music always remains on the safe paths of electropop and electrorock. The slick production doesn't really help the music. A sharper touch and some ragged edges would have given the record a lot more variety: for example, if the electric guitar would have been given a more prominent place in the mix, then Headlights would have been like an explosion. The weakest link are the ballads. Just compare A New Foundation with something by De/Vision. In terms of quality, they're on the same level, but there's a big difference in how they convey the feelings.
Tenek made an album with good background music, "if only" is a word you use too much when hearing Smoke & Mirrors. In fact they have the same problem as their compatriots of Hurts. It sounds nice, but the idea that it could have been better spoils the fun. Anyway, the album is definitely worth listening to for fans of electro and electrorock, but it will never be a classic.
Ron SCHOONWATER
06/12/2015
---
Soms is het lastig te verklaren waarom een album net dat beetje extra's mist. Smoke & Mirrors van Tenek is zo een plaat. Ze staat vol met prima uitgewerkte tracks. De zang van Peter Steer is ver boven het gemiddelde en ook muzikaal gezien staat die als een huis. Het ontbreekt de band echter aan een of meerdere uitschieters. De muziek blijft namelijk een hele plaat lang veilig binnen de krijtlijnen van elektropop en elektrorock. De gladde productie helpt de muziek niet echt. Af en toe wat scherpere en rafelige randjes hadden de plaat veel meer afwisseling geboden. Als bijv. de elektrische gitaar prominenter in de mix was gezet in Headlights, had die track veel explosiever geklonken. Het grote gemis zit ook in de ballades. Vergelijk A New Foundation bijv. met iets van De/Vision. Kwalitatief scheelt het niets, maar in het overbrengen van het gevoel des te meer.

Tenek sleept je niet echt mee, maar laat het 'slechts' lekker klinken. Smoke & Mirrors klinkt lekker als achtergrondmuziek, maar soms wordt er meer gevraagd. Hun landgenoten Hurts hebben eigenlijk hetzelfde probleem. Klinkt leuk, maar het besef dat de band veel beter kan verpest het een beetje. Tenek is een album dat zeker het luisteren waard is voor fans van elektropop of elektrorock, maar een echte klassieker zal het niet worden.
Ron SCHOONWATER
06/12/2015
---