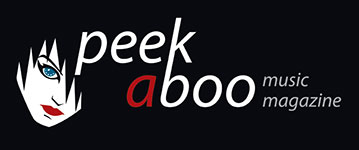 like this movie review
---
TERRY GILIAM
The Zero Theorem
Movie
Science Fiction
[45/100]

A-Film
02/12/2014, Didier BECU
---
You probably agree that Terry Gilliam is one of the most visionary artists of the past decades, unfortunately things are not going well for the Monty Phyton man. In better times the press (and the public) stood in the first row when a new work was released, but now his films do not even get to the big screen. After The Imaginarium of Dr.Parnassus became another financial blunder, it was difficult to find producers who dared to work with Gilliam. Those who did will probably regret it because, despite a star cast, The Zero Theorem was mercilessly released on the DVD market. We would happily blame the audience, as we simply love the genius that gave us beauty with 12 Monkeys and Brazil, but the truth is that The Zero Theorem is anything but a good movie.
After half an hour you realize having seen something special, but it is difficult to define the meaning or goal of the confusing (and pretty disappointing) scenario. Gilliam is nonetheless a visual master, and even though he had to work with (to his standards) a ridiculous budget, the decors are again impressive.
Qohen Leth (Christoph Waltz) works for Mancom, but he actually does not know what he is doing. No one puts the question, people are happy with their existence and are especially excited about the gadgets that make their life happier. Qohen wants to discover the meaning of it all, it all comes down to the fact that life has no meaning at all (hence the title).
Gilliam uses big words for simply saying that this life is meaningless. We are not created for a higher purpose, our earthly existence is as useless (or if you like, useful) as that of, say, a mosquito. Just as he did in his earlier films, Gilliam mocks humanity, addicted to advertising and luxury goods, but it just does not have the same effect as before. Unlike Brazil and Twelve Monkeys (these two form a trilogy with The Zero Theorem) the film lacks a real scenario. The only one who saves this film is Christoph Waltz, for the rest The Zero Theorem is no more than the painful realization that the best days of Gilliam seem to be over.
The Zero Theorem is out on A-Film, both on DVD and Blu-ray.
Didier BECU
02/12/2014
---
Niemand zal je tegenspreken als je beweert dat Terry Gilliam één van de meest visionaire kunstenaars van de afgelopen decennia is. Helaas gaat het niet goed met de Monty Phyton-man. Vroeger stond de pers (en het publiek) op de eerste rij als hij een nieuw werk uitbracht, maar tegenwoordig halen zijn films niet eens het witte doek. Nadat The Imaginarium of Dr.Parnassus de zoveelste financiële uitschuiver was, werd het moeilijk om nog producenten te vinden die het aandurfden om met Gilliam in zee te gaan. Degenen die dat wel deden zullen het zich wellicht beklagen, want ondanks een sterrencast werd The Zero Theorem genadeloos op de dvd-markt gedropt. We zouden met plezier de schuld op de filmkijker schuiven, al was het maar omdat we zo veel respect hebben voor het genie dat ons leven met 12 Monkeys en Brazil aangenamer maakte, maar de waarheid is dat The Zero Theorem een allesbehalve goede film is.
Na anderhalf uur besef je dat je naar iets aparts heb gekeken, alleen is het moeilijk om te verwoorden wat je hebt geleerd uit het verwarrende (en vrij ontgoochelende scenario). Gilliam blijft natuurlijk een visuele meester, en ook al moest hij met een (naar zijn normen) vrij belachelijk budget werken, zijn de decors wederom indrukwekkend.
Qohen Leth (Christoph Waltz) werkt voor Mancom, maar eigenlijk weet hij niet waarmee hij bezig is. Niemand stelt zich die vraag, de mensen zijn gelukkig met hun bestaan en vooral opgetogen over alle gadgets die het leven gelukkiger maken. Qohen gaat op zoek naar de zin van dit alles, het komt er eigenlijk op neer dat het leven gewoon geen betekenis heeft (vandaar de titel).
Gilliam heeft enorm grote woorden nodig om ons gewoon te zeggen dat dit leven zinloos is. We hopen het wel, maar we zijn niet geschapen voor een hoger doel, ons aardse bestaan is even nutteloos (of zo je wil, nuttig) als dat van pakweg een mug. Net zoals in zijn eerdere films spot Gilliam met de mensheid,verslaafd aan reclame en luxe goederen, alleen heeft het allemaal niet zo veel effect meer als vroeger. Het ontbreekt de film aan een echt scenario, waar Brazil en Twelve Monkeys (deze twee vormen samen met The Zero Theorem een trilogie) niet onder leden. De enige die deze film nog enigszins tot een aanvaardbaar niveau opdrijft is Christoph Waltz, voor de rest is The Zero Theorem niet meer dan het pijnlijke besef dat we ooit (weliswaar in een ver verleden) uitkeken naar de nieuwste Gilliam, nu lijkt het eerder een martelgang op de pijnbank.
The Zero Theorem is uit op A-Film, zowel op dvd als Blu-ray.
Didier BECU
02/12/2014
---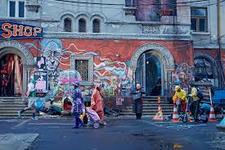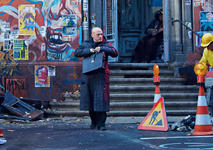 ---