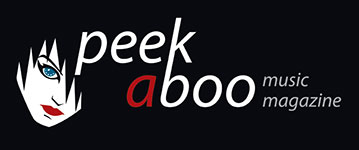 like this movie classics review
---
TERUO ISHII
Blind Woman's Curse
Movie
•
Movie classics
Horror
•
Martial Arts
[83/100]

Arrow
21/03/2014, Didier BECU
---
We're not getting paid for repeating it, but movie buffs who are longing for nice items better check out what is available overseas. An excellent example is the British Arrow-label that is releasing (almost on a weekly base) obscure and brilliant cultmovies, always delivered in a splendid edition and presented in a restored version. The latest release Blind Woman's Curse from cult director Teruo Ishii.


Some of his pictures have been described as female Yakuza-movies with an erotic touch. An ideal description that makes you aware of the fact that these are the kind of movies that are loved by Quentin Tarantino (and other cult fans). Blind Woman's Curse is a very well known title because it features the debut of Meiko Kaji, who later would become immortal as Lady Snowblood. Be aware of the fact that you'll see her real name in the credits: Masako Ota.


The film is made in 1970 by the famous Daiei and Nikkatsu-studios. These companies were specialized in making martial artsmovies, but at the end of the 60's things weren't going bright and so they put all hope on Teruo Ishii. The Friendly Killer and The Dragon Tattoo with Hiroko Ogi were doing well, but it was especially Blind Woman's Curse that was a winner. Ishii had discovered the ultimate magic formula: putting sex and a violence in a psychedelic suit. The story itself isn't very important, as the script can be described as a hard violent clash between several Yakuza-clans. It is especially the visual beauty that impresses and balances between cheap kitsch and eternal art.


Blind Woman's Curse is now out on on both DVD and Blu-ray on Arrow.
Didier BECU
21/03/2014
---
We worden er helemaal niet voor betaald, toch kunnen we het maar niet genoeg herhalen dat filmfanaten best eens een kijkje over het Kanaal nemen indien zij hun collectie willen uitbreiden met leuke hebbedingen. Een mooi voorbeeld daarvan is het Britse Arrow-label dat om de haverklap obscure cultfilms in een prachtige editie op de markt brengt. De laatste in het rijtje is Blind Woman's Curse van cultregisseur Teruo Ishii.


Sommige van zijn films (zoals deze) worden wel eens als vrouwelijke Yakuza-films met een erotische inslag omschreven, en dan weet je meteen dat dit het soort films zijn waar Quentin Tarantino (en andere cultfans) opgewonden van raken. Blind Woman's Curse werd vooral bekend omdat hierin het filmdebuut van Meiko Kaji te zien was, die later als Lady Snowblood één van de grootste Aziatische vrouwelijke cultsterren zou worden. Let wel, de vrouw staat op de titelrol met haar echte naam : Masako Ota.


De film stamt uit 1970 en is ontsproten aan het brein van de Daiei en Nikkatsu-studio's. Op het einde van de jaren 60 ging het helemaal niet goed met deze productiehuizen die waren gespecialiseerd in martialarts-films. Alle hoop werd op Teruo Ishii gevestigd. The Friendly Killer en The Dragon Tattoo met Hiroko Ogi brachten wel geld in het laatje, maar het was vooral Blind Woman's Curse die de kassa's deed rinkelen. Ishii had immers een toverformule gevonden: geweld en seks in een psychedelisch pakje verpakken. Het verhaal zelf is niet eens belangrijk, want het valt samen te vatten als een harde clash tussen verschillende Yakuza-clans en als vanzelfsprekend haalt de goede de eindmeet. Neen, het is vooral de visuele pracht waarmee Ishii zijn prent inkleedt die indruk maakt en vandaag ergens tussen goedkope kitsch en eeuwige kunst zweeft.


Blind Woman's Curse is vanaf nu op dvd en Blu-ray op Arrow beschikbaar, en dit in (moet het nog worden gezegd) prachtig gerestaureerde versie.
Didier BECU
21/03/2014
---
---