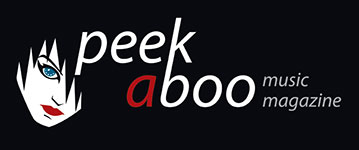 like this cd review
---
THE 1975
I Like It When You Sleep, For You Are So Beautiful Yet So Unaware Of It
Music
•
CD
Indie
[50/100]

Polydor
09/12/2016, Paul PLEDGER
---
Three years after their humungous success of their self-titled debut, The 1975 follow it up with more of the same and a ridiculously fey moniker to boot. Matthew Healy's charges have confounded critics - they sound like Notorious-era Duran Duran, they echo INXS in sexual chemistry rankings and hardly trouble Pulitzer Prize panels with the lyrics - "I'll quote 'On The Road' like a twat and wind my way out of the city..." (city annoyingly pronouced ci-ee) being the pick of Change of Heart.

Yet the songs slot nicely into today's ineffectual popworld - neat quirky machined grooves, slick double-speed vocals, profanities to spice things up and retreads of '80s classics. Best tracks on the album for me are the euphoric instrumental Please Be Naked and the epic Lostmyhead which collides with The Blue Nile, Mogwai and M83 via some rejigged lyrics from older track Facetime. But what starts as something of an enjoyable concept at the heart of the album - which essentially sticks to the mundanities of break-ups, shagging, break-ups, more shagging and unrequited desire - ends with more magnolia soul-pop numbers like Somebody Else and the truly awful Loving Someone.

Things take a turn for the better with the elegiac title-track and the odd The Sound which has me wondering whether The 1975 would consider making an album of instrumental/near-instrumental pieces rather than burying them alongside the pap.

OK, I'm being a bit glib - Healy and pals occasionally make interesting hypnotic electro ballads and quote the greatest line from '70s masterpiece Get Carter - "...pissholes in the snow..." - but have The 1975 really got anything timeless in that locker of theirs?
This review also appeared also on Flipside Reviews.
Paul PLEDGER
09/12/2016
---
Een fascinatie voor grunge moet niet altijd uitmonden in een Nirvana-copycat. Kijk naar Tacocat! Het Amerikaanse viertal doopte hun eerste plaat wel NVM (Nevermind, snap je?), maar muzikaal kun je ze eerder omschrijven als poppunk met heerlijke vrouwenstemmen en onweerstaanbare surfgitaren. Sexy, zeg je? Reken maar van ja! Deze derde plaat bevat werkelijk alles wat een release van dit kaliber moet hebben: van de meezingfactor van The Ramones tot het schreeuwerige van Bikini Kill.
Tacocat neemt zichzelf niet al te serieus en hun invloeden liggen er soms enorm vingerdik op zonder dat dit op de zenuwen werkt. Men Explains Things To Me is lekkere pretpunk (Huggy Bear en Comet Gain als die namen je iets zeggen), terwijl Dana Katherine Scully wel iets van The Go Go's heeft (ja die meiden die Our Lips Are Sealed zongen). Het ritmische Horse Grrls bezit dan eerder weer het giftige karakter van pakweg The Cramps.
Je lacht, want wie maakt er vandaag nog muziek als The Go Go's of The Cramps? Nou, wacht tot je FDP hoort, want de eerste naam die in je brein schiet is die van Toni Basil (ja, inderdaad die van Mickey!). Ook hier waan je je op een schoolplein met hysterische cheerleaders om je heen. Grappig zijn ze ook, want wie verzint er nu een nummer dat de titel I Hate The Weekend draagt?
Ja, er zijn zo van die groepjes die het leven wat aangenamer maken, Tacocat is er zo eentje....
Paul PLEDGER
09/12/2016
---