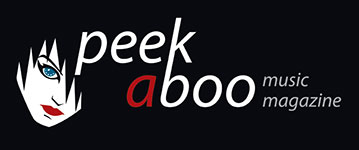 like this vinyl review
---
THE AGNES CIRCLE
Some Vague Design
Music
•
Vinyl
Dark Pop
•
Dark Wave
[76/100]

Avant! Records
13/12/2016, Wim GUILLEMYN
---
On the occasion of the release of the debut EP Modern Idea, I said that this London duo sometimes refers to the great examples of the genre, and I said I heard potency and good things. I wondered how the band has grown since.
On the new album we hear again dark and cold wave that take us back to the early years of the genre. The Cure and Lebanon Hanover flashed through my head while listening to the music (without being a copy). It has to do with the instruments and the similar atmosphere. The dreary vocals were put against a dreamy and magical sounding canvas. Thus, I get cinematic images while listening. The album sounds consistent and captivated me until the end. Some listeners will perhaps find think it all sounds the same, but after a few spins that feeling disappears. Comfortable and nicely detailed songs are: Under Reason, Law of Angels and especially Porcelain, probably the strongest track on the album.
To return to my opening statement, I can say that I do hear evolution and that the music has more individuality than the debut EP. Some Vague design contains eight songs that form one beautiful whole. For sale as a digital download on the Bandcamp page and available on vinyl via the Italian Avant! Records.
Wim GUILLEMYN
13/12/2016
---
Op de debuut-ep Modern Idea vond ik dat dit Londens duo soms nog wat te nadrukkelijk refereerde aan de grote voorbeelden, maar ik hoorde ook potentieel en goede dingen. Benieuwd in hoeverre de band gegroeid is op dit album. We horen opnieuw dark- en coldwave die doen denken aan de beginjaren van het genre. The Cure en Lebanon Hanover flitsen tijdens het beluisteren meermaals voorbij zonder dat je kan zeggen dat de muziek van deze band er echt naast heeft gelegen. Het heeft te maken met de instrumenten en met de gelijksoortige sfeer die wordt gecreëerd. De troosteloze vocals zijn in een dromerig en feeëriek klinkend kleedje gestoken. Daardoor krijg ik filmische beelden op mijn netvlies tijdens het beluisteren. Het album klinkt consistent en weet mij te boeien tot het einde. Voor vluchtige luisteraars klinkt het aanvankelijk misschien allemaal een beetje hetzelfde, maar na meerdere luisterbeurten ebt dat gevoel beslist weg. Fijne en mooi uitgewerkte songs zijn alvast: Under Reason, Law of Angels en vooral Porcelain. Die laatste is echt wel goed.
Terugkerend naar mijn eerdere statement kan ik bevestigen dat ik evolutie hoor en dat de muziek meer eigenheid bevat dan het debuut. Some Vague Design bevat acht songs die samen één mooi geheel vormen. Te koop als digitale download op de Bandcamppagina en verkrijgbaar op vinyl via het Italiaanse AVANT! Records.
Wim GUILLEMYN
13/12/2016
---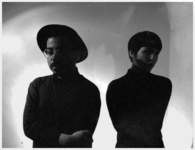 ---