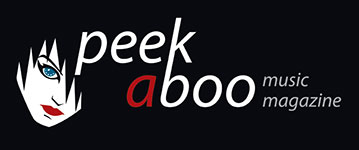 like this concert review
---
THE ARCH
Brussels, The Backpacker Bar (29/04/2016)
Concert
09/12/2016, Didier BECU
---
The Arch is popular, but not necessary in its own country. This band was formed in 1986, worked with the famous Belgian producer Ludo Camberlin and the rest is like a small success story, at least abroad. The releases (from The Messier Album to In Sofa ) got The Arch to various European venues. Last year, we got an impression of Fates at BIMFest, but last Friday, the entire CD was presented (a collaboration between Why2K Music and Trisol) in the Brussels city center.

The Backpacker Bar is a cozy club, and we immediately noted that The Arch always adapts itself to the possibilities, even if they're small or limited. The band always sounds like an extremely professional band. Very underrated by both the Belgian press and public, but who knows, maybe the band will win the battle one day.

The Arch started with the most intense song of the new album: Immerzu, a ballad in German. It is a song which is quite unusual for theband and in which we hear another (unknown) side of the charismatic vocalist Gerd Van Geel.
Soon Gasoline Lady, Fates and Spear Of Destiny were performed. Three tracks that are typical for The Arch's new album: the music has its roots in goth rock, but it's much more than that! The Arch is not, like so many other bands in the genre, searching for a way to sound like the next Sisters or Mission clone, but it creates a completely unique sound that rises above the level of the average goth rock band. That adorns the Arch and makes it unique.
The band promised us a few old hits, and quite early in the set played Babsi Ist Töt and Wait of the As Quiet A EP that was released (gasp) thirty years ago.

Also Body 'n Angels of the Echozone-time was played, and of course the rest of the (almost perfect) CD Fates. Monsters & I, Robot Sapiens, the subdued One By One, the quite aggressive (well, in a way) Eyes Wide Open and the fantastic Empty Garden (if The Arch ever made the perfect pop song, then this is it!).
After an hour, the gig was over, but Ian, Ivan, Peter , Chiffon 's Tale and Gerd came back to do No Noise and Brain Duck. No, we can not repeat it enough: Fates by The Arch is a record that clings on you and it should be in your collection without any hesitation!
Didier BECU
09/12/2016
---
Sant in eigen land is een leuke uitdrukking, helaas geldt die niet voor The Arch. Deze band ontstond in 1986, ging toen in zee met producer Ludo Camberlin en de rest van de geschiedenis is een klein succesverhaal, ten minste in het buitenland. De releases (van The Messier Album tot In Sofa) brachten The Arch op allerlei Europese podia. Vorig jaar konden we op BIMFest nog een glimp opvangen van wat we zouden horen op hun nieuweling Fates (een samenwerking tussen Why2K Music en Trisol), maar afgelopen vrijdag werd in het Brusselse stadscentrum de volledige cd aan het publiek voorgesteld.
The Backpacker Bar is een gezellig clubje, en wat meteen opvalt: The Arch past zich steeds aan, hoe klein of beperkt de mogelijkheden ook zijn. Altijd klinkt The Arch als een uiterst professionele band. Ferm ondergewaardeerd door zowel de pers als het publiek, maar wie weet wordt dat gevecht ooit nog wel eens gewonnen.
De band begon met het meest intense lied van de nieuwe cd: Immerzu, een in het Duits gezongen ballade. Het is een song die wat ongewoon is voor The Arch en waarop we de charismatische zanger Gerd Van Geel van een andere, onbekende kant leren kennen.

Meteen daarna kwamen Gasoline Lady, Fates en Spear Of Destiny aan de beurt. Drie tracks die typisch zijn voor de nieuwe plaat van The Arch: muziek die wel haar wortels heeft in de gothrock, maar het is toch veel meer dan dat! The Arch gaat niet, zoals zo vele andere bands uit het genre, op zoek naar alweer een manier om als de zoveelste Sisters- of Missionkloon te klinken, maar creëert een heel eigen sound die boven het niveau van de doorsneegothrock uitstijgt. Dat siert de band en maakt hem tevens uniek.

De band beloofde ons dat we ook nog een paar oude hitjes zouden horen, en jawel, vrij vlug in de set hoorden we zowel Babsi Ist Töt als Wait uit de ep As Quiet As, die bijna (slik) dertig jaar geleden uitkwam. Ook Body 'n Angels (uit de Echozone-periode) werd gespeeld, en natuurlijk de rest van die (bijna perfecte) plaat die Fates toch is. Monsters & I (op plaat met de medewerking van Ronny Moorings), Robot Sapiens, het ingetogen One By One, het vrij agressieve (nou ja) Eyes Wide Open en het fantastische Empty Garden (als The Arch ooit de perfecte popsong schreef, dan moet het deze wel zijn!) Na een uurtje was het afgelopen en kwamen Ian, Ivan, Pieter, Chiffon's Tale en Gerd terug met o.a. No Noise en Brainduck.
Neen, we kunnen het niet genoeg herhalen: Fates van The Arch is een plaat die zich aan je vastnagelt en die zonder enige aarzeling in je collectie moet!
Didier BECU
09/12/2016
---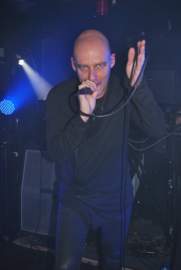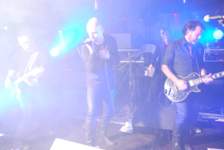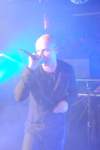 ---