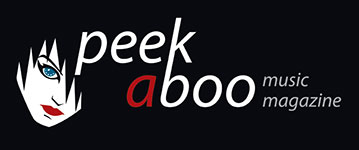 like this cd review
---
THE ART OF NOISE
In Visible Silence
Music
•
CD
Electronics
[80/100]

Warner Bros. Records
17/07/2017, Paul PLEDGER
---
After the release of several ZTT-era reissues and compilations of the masked Fairlight-wielding art-poppers' seemingly bottomless catalogue, comes the first in a line of revisits centred around their time on Polydor and China.
By the time In Visible Silence appeared in 1986, The Art of Noise were a core trio of Anne Dudley, JJ Jeczalik and Gary Langan, having split from co-founders Trevor Horn and Paul Morley. The band's artful, anonymous and cool persona had diminished somewhat by this time, not because of its detachment from Horn and Morley but because ZTT was all but over.
No matter. In Visible Silence hasn't dated any worse than Into Battle or Who's Afraid Of... although one can still easily pinpoint its age as mid-'80s. Legs is a sprightly take on club-belter Beatbox, Paranoimia got remixed with yoof TV's pseudo-rebellion pop-art talking head Max Headroom, Instruments of Darkness echoes A Time To Fear and Backbeat is a distant cousin of In The Army Now or Donna from their first EP.
Where In Visible Silence comes into its own is on the blissed out come-down track Camilla The Old Old Story and the opener Opus 4, both signifying where The Art Of Noise had been and where they were going with the follow-up sets In No Sense, Nonsense and the superior Below The Waste. Camilla is quite, quite lovely - faux-xylophones and congas drive the whole thing onwards with sampled vocals and atmospherics that recall Moments In Love and 10cc's I'm Not In Love intertwined in carnal harmony. Dudley and co could have created a Tubular Bells length epic from this one piece and triumphed, such is its warm organic appeal.
Extras include numerous remixes by Peter bloody Gunn, Legs and Paranoimia, unreleased snippets and excerpts and a few decent b-sides, including a track I used to cane at late '80s house-parties, Why Me? which sounds like Synclaviers on overdrive and the sweet A Nation Rejects, simple in composition but pretty nonetheless. Sleevenotes from ZTT archivest Ian Peel successfully completes the picture.
This review also appeared on Flipside Reviews.
Paul PLEDGER
17/07/2017
---