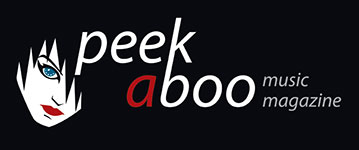 like this cd review
---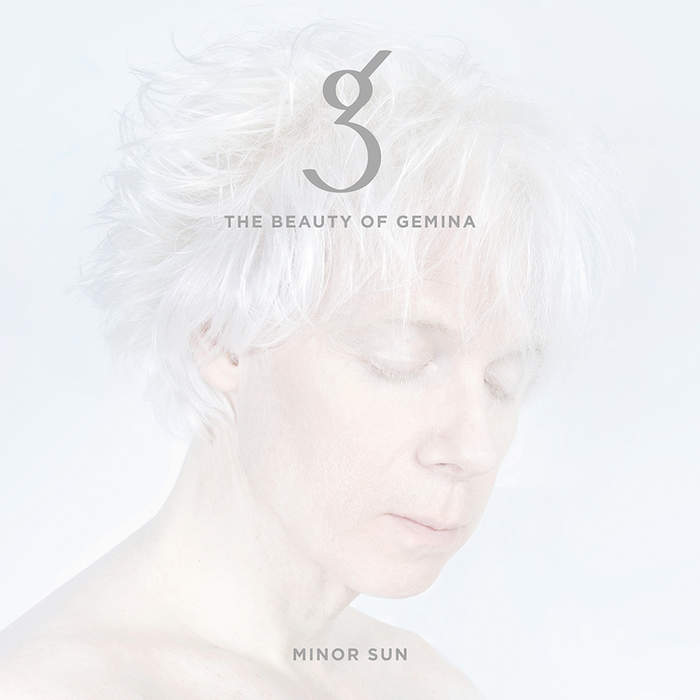 THE BEAUTY OF GEMINA
Minor Sun
Music
•
CD
Alternative Rock
•
Dark Wave
•
Electro Rock
•
Gothic Rock
[90/100]

Self-released
11/12/2016, Wim GUILLEMYN
---
Since At The End Of The Sea (2010), the band of Michael Sele seems to become stronger with every new release. And he always tries to find new perspectives. Iscariot Blues was very direct and showed us his more alternative rock side, on The Myrrh Sessions the tracks were stripped down and the songs on Ghost Prayers got an organic sound.
Minor Sun has a white cover and Michael Sele with closed eyes: he looks like an angel. As always, the artwork is elegant with lyrics and atmospheric photos. If there is one constant in the music of The Beauty of Gemina, then it is undoubtedly the bittersweet lyrics about loss, dreams, sadness and goodbyes. The lyrics come with jaunty-sounding melodies. The guitar lines contain very beautiful little effects. They are subtle and very nicely done. Listen to the opening track The End to get an idea of what I mean. The End has a catchy chorus and a typical Michael Sele phrase: When I'm dying, Love is Dying. Waiting in the Forest sounds dreamy and contains a catchy melody.
The keys play an important role on Endless Time To See. The track reminds me of Blind by Hercules and Love Affair. Crossroads is written by one Saylor White, it has a catchy guitar riff and seems to radiate hope and other expectations. More goth rock tinged influences on Close To The Fire. On these thirteen songs (more than one hour of music), we hear musical synthesis of the approaches that have been used in the past, mixed to make it allo sound homogeneous. So, there is something for everyone, but above all with a typical The Beauty of Gemina sound. And the vocals are very good and quite varied, despite the rather melancholic tone.
One of the highlights is Another Death, an inspiring guitar track wit a delicious bass, complemented by atmospheric cello and keys for an oppressive atmosphere that evokes all kinds of emotions in me. Lovely. There are also some quieter tracks like Down On The Lane (a melancholic song with a glimmer of hope) Wonders and the long epic closing song Silent Land.
Minor Sun contains thirteen strong, beautiful and well-developed songs that hover somewhere between darkwave, goth rock and alternative rock. Must be the best the genre has to offer nowadays.
Wim GUILLEMYN
11/12/2016
---
Sinds At The End Of The Sea (2010) lijkt de band van Michael Sele met elke releases sterker te worden. Hij zocht ook telkens andere invalshoeken. Iscariot Blues was heel direct en toonde ons zijn alternatievere rockkant, op The Myrrh Sessions waren de songs uitgekleed en op Ghost Prayers hoorden we een organischer geluid.
Minor Sun is gehuld in een witte cover waarop Michael Sele er met gesloten ogen als een engel uitziet. Zoals steeds is het artwork piekfijn verzorgd. Teksten en sfeerrijke foto's ontbreken niet. Als er één constante is in de muziek van The Beauty of Gemina dan zullen het ongetwijfeld de bitterzoete teksten zijn: over verlies, dromen, verdriet en afscheid. Ze zijn voorzien van zwierig klinkende muziek: de gitaarlijnen bevatten heel mooie effectjes en zijn subtiel en soms onderhuids gemixt. Erg mooi gedaan. Luister maar naar de opener The End om te begrijpen wat ik bedoel. The End heeft trouwens een catchy refrein en een typische Michael Sele-frase: When I'm dying, Love is Dying. Waiting in the Forest klinkt dromeriger en bevat een aanstekelijke melodielijn.
Op Endless Time To See krijgen de keys een vooraanstaande rol. Het doet mij wat aan het opzet van Blind van Hercules and Love Affair denken. Crossroads is geschreven door ene Saylor White en bevat een aanstekelijk gitaarriedeltje en lijkt hoop en andere verwachtingen uit te stralen. Op Close To The Fire horen we meer gothrock getinte invloeden. Gedurende dertien songs (goed voor meer dan een uur muziek) horen we muziek die haast een synthese is van de invalshoeken die in het verleden aan de orde waren, maar wel zo gemixt dat alles homogeen klinkt. Er is dus voor elk wat wils maar bovenal met een typisch The Beauty of Gemina-geluid. Ook de vocals klinken heel goed en ondanks de eerder melancholische klankkleur, vrij afwisselend.
Eén van de hoogtepunten is Another Death: een begeesterend gitaarstukje, een heerlijke bas aangevuld met sfeerrijke cello en keys die samen voor een beklemmende sfeer zorgen die bij mij allerlei emoties losmaakt. Heerlijk. Er staan ook enkele rustiger tracks op zoals Down On The Lane ( een weemoedige song met een sprankeltje hoop), Wonders en het lange epische slotnummer Silent Land.
Minor Sun bevat dertien sterke, mooi klinkende en goed uitgewerkte tracks die ergens zweven tussen darkwave, gothrock en alternative rock. Zowat het beste van wat het genre momenteel te bieden heeft.
Wim GUILLEMYN
11/12/2016
---