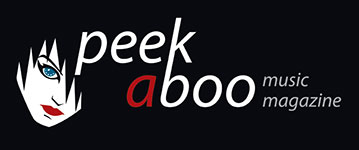 like this cd / vinyl / digital review
---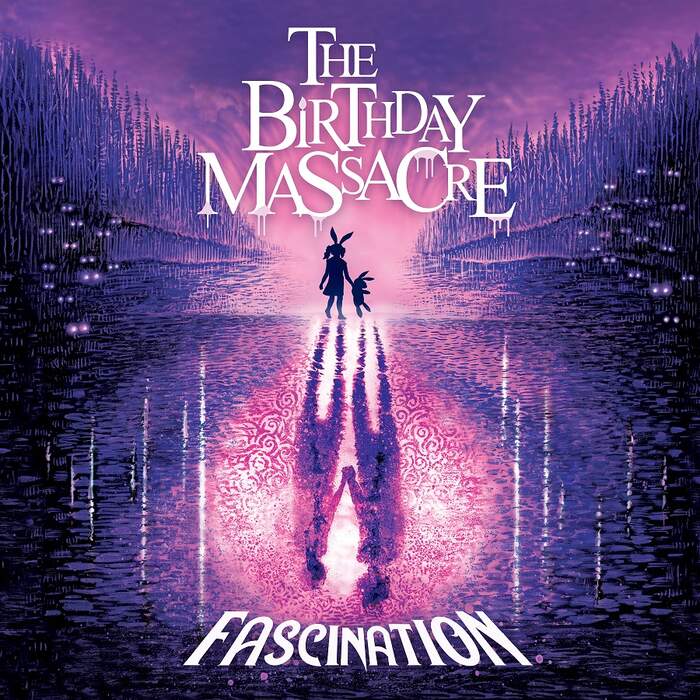 THE BIRTHDAY MASSACRE
Fascination
Music
•
CD / Vinyl / Digital
Dark Wave
•
Gothic
•
Gothic Rock
[83/100]

Metropolis Records
31/03/2022, Jurgen BRAECKEVELT
---
This one comes from the band who brought us the historical album Walking With Strangers, or what some call the "Sgt. Peppers" album of the Dark-Wave scene. This is The Birthday Massacre's twelfth album release and its called "Fascination".
The Birthday Massacre has well remembered the lessons of 20 years of playing at the top level in the Dark-Wave division. Fascination is a quite captivating work, with the characteristic mix of razor-sharp vocals, sweet electronics and guitars that can be heard frugally in the background and then again prominently claim a leading role. An album that brings together the best of the past 20 years of experience in nine songs.
The title song 'Fascination' is gently budding, sweet and loving, a blissful Dark-Wave song unfolds... Incredibly compelling... One can't say if it is a ripping rock song or a big hit with some 'cuddle rock' content. But who cares anyway…
They delivered another nice gift and it is a pleasure to unwrap this album Fascination song by song. You can almost feel that the band is getting stronger than ever before. Accessible, solid and intoxicating at the same time, their characteristic mix of blaring, heavily distorted guitars, with sweet synth lines just works. 'Stars and Satellites' escapes from your speakers as if there's a mass of resistance trying to stop it. Symphonic in style, bold with great guitars that make me melt. Not a super fast track but almost uncomfortably draggingly slow. They drag you deep into the song, and what a guitar the solo!
It's a tried and tested recipe: Heavy grungy guitars and yet more soft, sweet vocals and synths... and it works! As the fabric softener does for your laundry. You can enjoy it while swaying your hips or even dancing vigorously. Something for everyone.
I can't decide which song on Fascination is the real absolute stunner track that will blow your mind. But this doesn't mean that the album is mediocre! Quite the opposite! This is The Birthday Massacre album! A monument and a working recipe that moves and fascinates.
Song nine is named 'End Of All Stories'. Hopefully the title is not a portent the future course of the story of this Canadian band that finds its origin way back in 1999. Starting as Imagica, they morphed in 2001 to The Birthday Massacre. Meanwhile, the dance must go on! And with this record it does!
Jurgen BRAECKEVELT
31/03/2022
---
Van de band die het historische album Walking With Strangers de "Sgt. Peppers of Dark Wave" op hun palmares kon schrijven, komt nu de twaalfde release uit: Fascination.

The Birthday Massacre heeft de lessen van 20 jaar meespelen op topniveau in de divisie van darkwave goed onthouden. Fascination is een vrij innemend werk, met de kenmerkende mix van vlijmscherpe vocalen, lieflijke electronica en gitaren die nu eens zuinig en vanop de achtergrond te horen zijn en dan weer prominent een hoofdrol opeisen. Een album waarin het beste van de afgelopen 20 jaar is samengebracht. 9 songs lang.
Titelsong Fascination. Voorzichtig ontluikend, lieflijk en liefdevol ontvouwt zich een zalige darkwave-song. Ontzettend (mee)slepend. Je zou begot niet weten of het een scheurende rocksong dan wel een knaller is met toch enig 'knuffelrockgehalte'. Who cares anyway…
Ze pakken het weer mooi in en het is een genot om op deze Fascination song voor song te ontdoen van zijn verpakking. Je voelt dat de band er steviger dan ooit staat. Toegankelijk, stevig en bedwelmend tegelijk, hun karakteristieke mix van loeiende, zwaar overstuurde gitaren, met peperkoeken synthlijnen wérkt gewoon. Stars and Satellites wringt zich door je speakers alsof er een massa weerstand is. Symfonisch qua allure, doortastend met geweldige gitaren die mij doen smelten. Niet supersnel, maar tergend slepend. Ze sleuren je mee de song in, om nog niet te spreken van de solo.
Het is een beproefd recept: stevige gitaren en toch zanglijnen en synths die het zacht houden zoals een wasverzachter met je was doet. Je kan het heupwiegend of stevig dansend mee beleven. Voor elk wat wils.
Een echte absolute allesverslindende song die je van je sokken blaast kan ik niet kiezen op deze Fascination. Wil dat dan zeggen dat het album middelmatig is? Néé! Het is The Birthday Massacre. Het is robuust. Het is een werkend recept. Het ontroert en boeit.
Song 9 is End Of All Stories. Hopelijk is de titel geen voorbode voor het verdere verloop van het verhaal van deze Canadese band die al sinds 1999 (toen nog als Imagica, in 2001 werd het The Birthday Massacre) mooi weer maakt op geheel eigen wijze. The dance must go on! En met deze plaat kan dat.
Jurgen BRAECKEVELT
31/03/2022
---