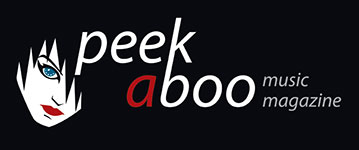 like this cd review
---
THE BLEEDING PEASANT ORCHESTRA
Edits At Depth
Music
•
CD
Ambient
•
Drone
•
Noise
•
Synth Wave
[80/100]

Corrosive Growth
13/08/2015, William LIÉNARD
---
On this second release, The Bleeding Peasant Orchestra builds soundscapes with classical instruments, synthesizers and field recordings. The result is sometimes overwhelming (Contra Magnificat), sometimes intoxicating (Hope Bleeds) or simply wonderful (It's Time to Go). The compositions sound classic and modern, with influences from ethnic music and rock, a maelstrom of sound, tone and atmosphere as you rarely hear in this combination. The album contains five compositions that take you to exotic destinations and ethereal regions.

Contra Magnificat starts with a shrill sounding violin, dark and crackling synths and field recordings. After 2 minutes, buzzing synths are added and then bell-like sounds, electronics and nervous percussion that boosts the pace and takes the composition to a higher level. Mantra-like voices are echoing in the background, while the instrumental violence goes crescendo, stomping and gasping, with noise and field recording leftovers for the final. Hope Bleeds settles after an intro of distant voices and puffs, it is a layered soundscape of buzzing and whistling synths as the beginning of a religious anthem. We sail along deep ravines and steep cliffs, and a voice tells us about demons and angels, about temptation and forbidden fruits, a battle between God and his renegade angel, with heavenly overtones and dark percussion. Apparently, Americans have no problem with such subjects (not as a maker and not as a listener), on this side of the Atlantic the situation is different. Religious subjects are less popular and in many cases people don't want to have anything to do with them. Consequently, such vocals are seen as bombastic and pompous. If The Bleeding Peasant Orchestra wants to make it over here, that will have to be taken into account.
It's Time to Go is a completely different cut. The misty tones of a melancholic honky tonk piano introduce us to a smoky cabaret in Berlin. It might be Satie, but it sounds more like Brecht, a wistful melody for lonely people. Heavenly beautiful.

A Ascencion celebration in an Orthodox church, or is it a synagogue? The voices are echoing and the chants resound against a background of noise and menacing atmospheric drones, a little creepy sometimes, but rumbling and waiting... Sycophant gets a soft humming choir and bell-like, later gently droning synths, a high trumpet-like organ part, which gives you goose bumps, emphatic and euphoric, answered over time by popping and trembling drones, assisted by rumbling military percussion: the trip to the summit of the mountain after the betrayal of Judas, moaning and sighing, but also triumphant and victorious. Apparently both compositions have a religious subject, but because it is less explicit (no audible vocals), it is not disruptive.
Nevertheless, Edits At Depth is an impressive performance, an album on which ethnic and religious-like sounds are combined with classical and electronic instruments. The short piano track It's Time to Go is a bit of a maverick, but we accept it as a wonderful entr'act on a strong and beautiful album.
Tracklisting:
1. Contra Magnificat
2. Hope Bleeds
3. It's Time to Go
4. Ascension
5. Sycophant
William LIÉNARD
13/08/2015
---
Op deze tweede release bouwt The Bleeding Peasant Orchestra soundscapes met klassieke instrumenten, synthesizers en field recordings. Het resultaat is soms overweldigend (Contra Magnificat), soms bedwelmend (Hope Bleeds) of gewoon wondermooi (It's Time to Go). De composities klinken klassiek en modern, met invloeden uit etnische muziek en rock, een maalstroom van geluid, toon en sfeer, zoals je die zelden in deze combinatie te horen krijgt. Het album bevat 5 composities, maar die volstaan om u meer dan 40 minuten mee te voeren naar exotische bestemmingen en etherische contreien.

Contra Magnificat begint met schrille geluidjes van viool, donkere en knisperende synths en field recordings. Na 2 minuten worden zoemende synths toegevoegd en vervolgens belachtig geluid, elektronica en nerveuze percussie die het tempo opvoert en de compositie naar een hoger niveau tilt. Mantra-achtige stemmen weerklinken in de achtergrond, terwijl het instrumentaal geweld crescendo gaat, stampend en hijgend, met ruis en restjes field recordings tot slot. In Hope Bleeds nestelt zich na een intro van verre stemmen en plofjes een gelaagd soundscape van zoemende en fluitende synths als het begin van een religieus anthem. We zeilen langs diepe afgronden en steile rotswanden, en een stem vertelt ons over duivels en engelen, over verleiding en verboden vruchten, een gevecht tussen God en z'n afvallige engel met hemelse boventonen en donkere percussie. Amerikanen hebben met dat soort onderwerpen schijnbaar geen enkel probleem (niet als maker en evenmin als luisteraar), aan deze kant van de Atlantische Oceaan is men met dat soort problematieken veel minder bezig, wil men er in veel gevallen zelfs zo weinig mogelijk mee te maken hebben, met als gevolg dat dergelijk vocalen als bombastisch en pompeus worden ervaren. Als The Bleeding Peasant Orchestra in Europa wil doorbreken, zal daarmee rekening moeten worden gehouden.
It's Time to Go is van een heel andere snit. De mistige tonen van een melancholische tingeltangelpiano voeren ons mee naar een rokerig cabaret in Berlijn. Het zou Satie kunnen zijn, maar het klinkt eerder als Brecht, doch vooral als een weemoedige melodie voor eenzame mensen. Apart maar wondermooi.
Ascencion, Hemelvaart-viering in een orthodoxe kerk, of is het een synagoge? De stemmen galmen en de gezangen echoën tegen een achtergrond van ruis, noise en vervaarlijke atmosferische drones, een beetje creepy soms, rommelend en afwachtend… Sycophant krijgt een zacht zoemende koorpartij en belachtige, later voorzichtig ronkende synths, een hoge trompetachtige orgelpartij, waarvan je kippenvel krijgt, nadrukkelijk en euforisch, na verloop van tijd beantwoord door ploffende en sidderende drones, emfatisch en compromisloos, bijgestaan door roffelende militaire percussie: de tocht naar de top van de berg na het verraad van Judas, klagend en zuchtend, maar ook triomfantelijk en zegepralend. Schijnbaar hebben ook deze beide composities iets met religie te maken, maar omdat het er veel minder dik op ligt (zonder verstaanbare vocalen), stoort het niet.
Edits At Depth is desondanks een indrukwekkende prestatie, een album waarop etnische en religieus aandoende klanken gecombineerd worden met klassieke en elektronische instrumenten. De korte pianotrack It's Time to Go is een beetje een buitenbeentje, maar die accepteren we als een wondermooie entr'act op een sterk en mooi album.
William LIÉNARD
13/08/2015
---