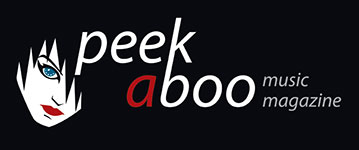 like this cd review
---
THE BREATH OF LIFE
Whispering Fields
Music
•
CD
Dreampop
•
Ethereal / Heavenly Voices
•
Gothic
[85/100]

Danse Macabre
19/11/2012, Didier BECU
---
We already have reviewed the album by THE BREATH OF LIFE? So what. A band like them deserves this. Not only will they be playing on the forthcoming edition of BIMfest, but they're also the sole ethereal dreampop-gothband from Belgium. Okay, since some years we can add Dark Poem to that short list, but still...
The story of THE BREATH OF LIFE makes me both sad and happy. I remember the days when I saw them playing at a festival in Liège supporting the godlike Adrian Borland (where are the times) and even if I thought they were a Siouxsie-like band (they're not!), it makes me smile that twenty years later they still do their thing. Okay, Belgium would never listen to the mysterious voice from Isabelle Dekeyser which still reminds me of Liz Frazer, but the rest of Europe was listening. Well, sort of, as THE BREATH OF LIFE were wellcome guests in Eastern Europe, which also earned them a place on the Lacrimosa's label.
And now there's finally the new album which is as good as Silver Drops, the best 4-AD album that has never been released on 4-AD. Genius ethereal voices by Isabelle, coldwave-guitars by Didier Czepczyck, reminding me of excellent bands that used to be on Lively Art, a powerful bass by Benoit and yes, there are the drums from Marc Haerden too.
No, all jokes aside, the newest album by THE BREATH OF LIFE is the result from a classy band who has never given up. Why give up anyway, they're like one of the best Belgian bands ever. Neglected by the press but not us, we even review it twice.
Oh, and apart from the great new tracks there are two new versions from Nasty Cloud included. Talking about those days in Liège....
Didier BECU
19/11/2012
---