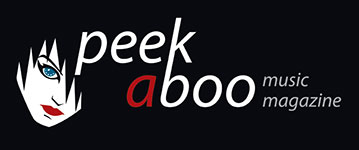 like this cd review
---
THE BREATH OF LIFE
Whispering Fields
Music
•
CD
[90/100]

Danse Macabre
31/08/2012, Philippe BLACKMARQUIS
---
The Breath Of Life are a well-known Belgian darkwave band led by the heavenly voice of Isabelle Dekeyser. Formed in 1989, the band has released 6 studio albums and has played gigs all around Europe. The line-up of the band includes Isabelle, Didier Czepczyk (guitar), Giovanni Bortolin (violin and keyboard), Benoit Sokay (bass) and Marc Haerden (drums).
After few years of silence, they are back with a brand new album, "Whispering fields", released by the famous German label Danse Macabre. With this opus, the band is in perfect line with its previous work. The CD includes 11 new tracks plus two new versions of their biggest hit, "Nasty Cloud". The music is again a subtle and magical balance between gothic rock, ethereal voices, delicate synths and brilliant violins. One must admit that it is utterly refreshing to hear such music being made in 2012, in an era dominated by electro and techno. It's so nice to hear real musicians who play real instruments and make great music!
The album opens with "The Dark Side", a very catchy song, with a well crafted harmonies and arrangements, somehow reminiscent of The Eden House and The Mission UK, but with the inimitable lyrical style which is the band's trademark. "Forgotten Sins", as well as "To The Wild", propose a more melancholic atmosphere, a bit comparable to Collection d'Arnell-Andrea, but with more energy and strength than the French band. "Cutting Wings" is a pure gothic rock anthem, with a fast beat à la Sisters of Mercy or Love Like Blood, on which high-pitched voices and violins hover gently. With "Holy Shrine", the rhythm slows down and Isabelle's voice becomes mysterious and haunting, like a whispering Kate Bush on glittering guitar touches.
"Shadows In The Sky" is one of my favorite track: it starts with a great piano riff, complemented by a nice violin line, on which Isabelle's heavenly voice sings softly. The verse is great but when the chorus arrives, it's magnificent as changing harmonies take you on a wonderful and dark trip. Here again, we think of Kate Bush but also of The Cranes and Cocteau Twins. "Sanctum" is another favorite of mine: it starts very mysteriously with oriental touches and a gipsy violin; then the song unfolds into a divine chorus, a fantastic melody: this song is a pure gem!
"The Souls Remain" is another powerful song that ends in a hypnotic sarabande of violins and voices, while "Waving To Shades" is built around a staccato bass riff à la Tony Pettitt and strong guitar licks that confirm the reference to Fields of the Nephilim. A bit of rest then with "Invocation", a short simple song with one acoustic guitar and Isabelle's voices, before the album's last new song, "Your Whisperings", that somehow reminds me of Liv Kristine's Theater of Tragedy.
As bonus, you get two new versions of "Nasty Clouds", one with all instruments that sounds even more powerful than the original song from 1994, and one acoustic version, which is much slower but very sensual with its percussions and bewitching violins. In a nutshell, a very fantastic CD, with great compositions, a remarkable musical mastery and a flawless production by Thomas Neidhardt. More than 23 years after their creation, The Breath Of Life confirm they are still one of the best bands in the gothic rock / heavenly voice area. You can pre-order the album via itunes. The official release will take place on 7 September. Check here one of the new songs, The Dark Side, performed live at the Zappa in Antwerp.
Tracklist
01) The Dark Side 04:27
02) Forgotten sins 04:59
03) Cutting wings 04:03
04) Holy shrine 04:49
05) Shadows in the sky 04:18
06) To the wild 04:25
07) Sanctum 04:46
08) The souls remain 04:31
09) Waving to shades 03:31
10) Invocation 01:17
11) Your whisperings 04:17
12) Nasty cloud 2012 04:56
13) Nasty cloud acoustic 04:47
Preview of the album here.
Note the following releases parties:
- 15/9/2012 http://bunkerleute.be/
- 22/9/2012 http://invocation-night.net/
Check our interview of The Breath of Life!

Philippe BLACKMARQUIS
31/08/2012
---