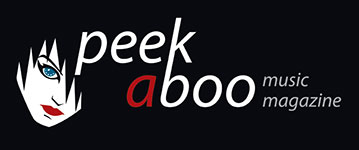 like this cd review

---
THE CHAMELEONS
Live Shreds
Music
•
CD
Post Punk
[89/100]

Cleopatra Records
09/12/2016, Didier BECU
---
I really have no clue if this album is still available or not, but then again you just have to click some buttons on Discogs and some days later it'll land at your door mat, so why worry. Live Shreds is actually a compilation that features live recordings of two gigs that the Manchester boys played in their early days.
The CD starts with Mark Burgess introducing himself as Hi, we're The Chameleons. A quite modest intro as the real truth could have been words like Hi, we're the greatest band of the world if only you would listen. But you have to accept things as they are, and so The Chameleons start as they really are: direct, powerful, with lyrics that explode right in your face. Paper Tigers (although incorrectly printed on the sleeve as Paper Tiger) is all about melancholy. Post-punk like post-punk never sounded before!
You forget the average recording quality of this CD once Pleasure And Pain begins. This madness, this laughter. Outward feelings I can't control, Those coloured lights are leading me, sings Mark while the guitars of Reg Smithies and Dave Fielding do the rest. Perfect? You bet!
It's actually an old recording (1983, to be exact), and so A Person Isn't Safe Anywhere These Days is still announced with the original title Men Of Steel. Words that remind you of Superman? Well in a way they do, and so the song feels like you're flying somewhere up in the sky, looking down on everything, seeing things others don't (unless you're a Chameleons fan).
Next one is Years Ago. You don't know this song? You do, as it's just the working title of Thursday's Child, one of the songs of Script Of The Bridge that taught you what real melancholy stands for. The hard drums by John Lever are like arrows that go straight through your poor mind, and they hurt! Wave goodbye to the child and life, it seems, is colder, mumbles Mark and no, it's quite impossible to find something that hits harder than this.
And then In Shreds, which is surely the most underrated punk anthem ever written. Okay, the sound quality gets worse by each track, but is there something more moving than to hear a man scream the touching words: Ignored by you all, I stumble and fall, I suddenly knew my life meant nothing at all? Mark was just 23 then, and he was already marked by the cruel beast that's called nostalgia.
Don't Fall is of course the ultimate Chameleons anthem, it's their Blitzkrieg Pop moment so to speak. Punk, hard, without any compromise and especially with words that matter.
Second Skin is that song about drugs. You reach the point when you know it's only your second skin. No further comment needed.
The CD ends with three tracks that were recorded one year earlier. All of them are plugged from the gig at The Gallery Club in Manchester. Two uptempo punk pop songs (or something like that): Up The Down Escalator and Monkeyland.
Eleven tracks is just too short to show why The Chameleons was (or is) the greatest band ever. But this CD is worth having for As High As You Can Go alone, a song that Manchester's finest rarely played. A band to embrace, and then to never let go...
Didier BECU
09/12/2016
---